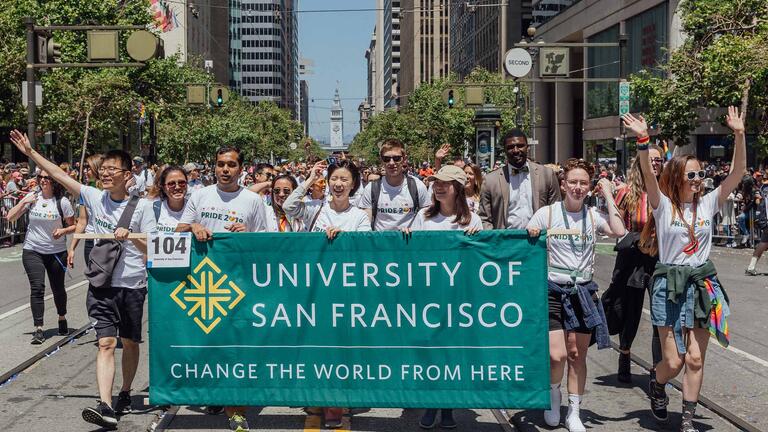 LEO T. MCCARTHY CENTER FOR PUBLIC SERVICE AND THE COMMON GOOD
Community Empowerment Activists
Community Empowerment Activists (CEA) is a year-long program that prepares you to be a justice warrior. Through critical analysis of systems of oppression and movements of resistance, you learn how activism works. By mobilizing for people-powered change through placement with local grassroots organizations, you turn your learning into action.
In this program of study, practice, and application, you develop skills in grassroots organizing, utilize arts as resistance, and conduct research in scholarship that creates policy change. The "Revolution is Love" is a central theme of the program—remembering it is radical self-love, love of the oppressed, and building in kinship with each other that drives us to believe and fight for a just world that lifts human dignity, sovereignty, equity, and Mama Earth.
CEA meets the CEL/SL requirement; fall and spring requirement (2 units per semester). The internship at the host organization consists of 4-5 hours weekly. All majors are welcome.
We are accepting applications for 2022-2023 on a rolling basis. Priority will be given to applicants who submit early.
For more information, or if you have any questions, please contact Jacqueline Ramos at jsramos@usfca.edu
Community Partner Host Agencies
Leo T. McCarthy Center for Public Service and the Common Good
2130 Fulton St.
Masonic, Room 106
San Francisco, CA 94117
Hours
Monday - Friday:
8:30 a.m. - 5 p.m.