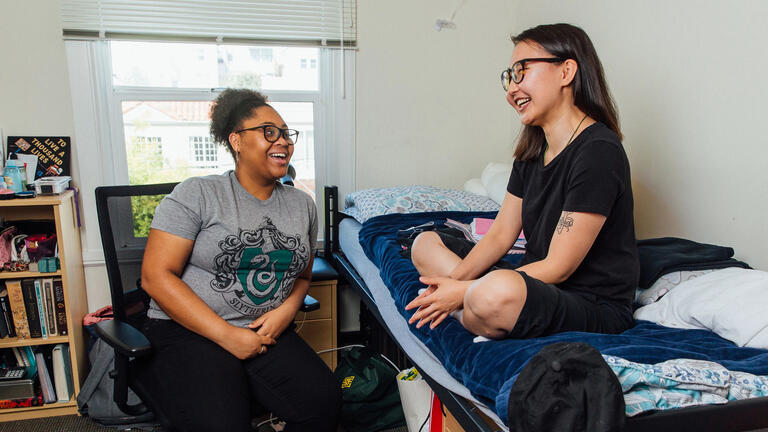 HOUSING & DINING
Student Housing
Living on campus amid distinct personalities and unique backgrounds is a hallmark of the university experience. It's where new adventures are shared, lifelong relationships are formed, and big ideas are born.
Each of our residence halls offers a unique way to connect with the university.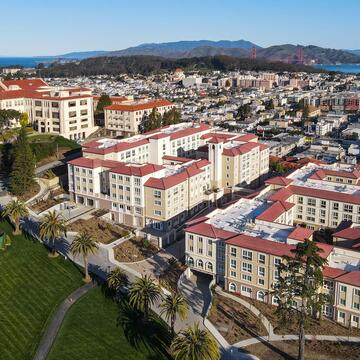 Your Space and Place to
Change the World From Here
What's in a Dorm Room?
Housing Accommodations
Your Safety
Information for Parents
USF offers a range of housing accommodations for special communities on campus. These rich communities foster friendship and belonging that extend beyond the classroom.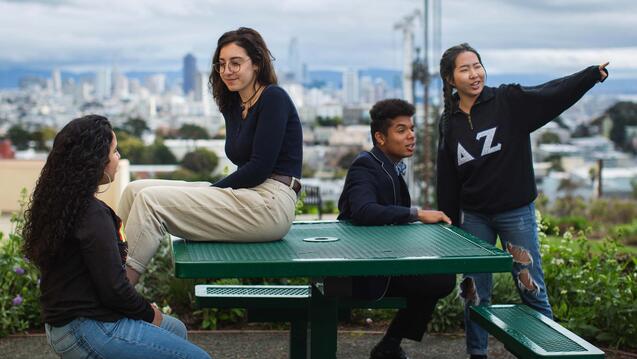 Discover your passion for exploring real social issues, connect with a community, and work together with friends on creating a better future.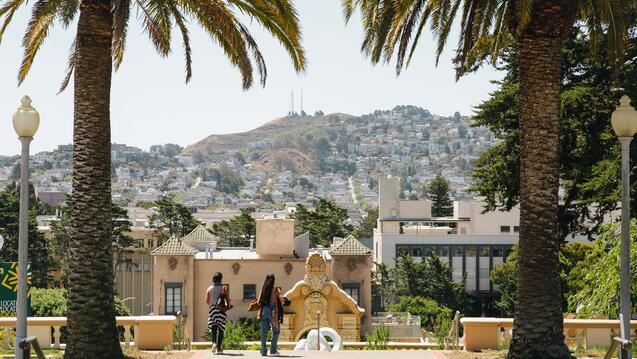 A unique residential community for USF students in recovery from substance use issues or for those who simply desire to live a sober, healthy recovery lifestyle.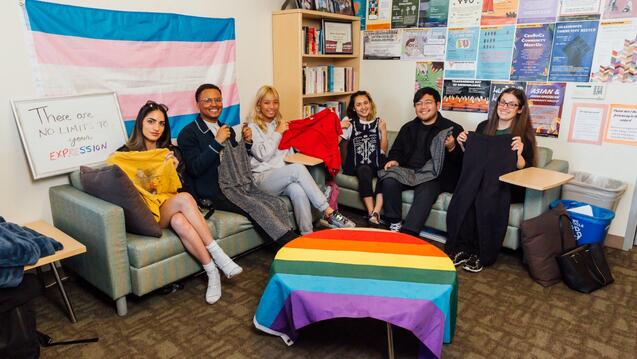 The University of San Francisco offers gender-inclusive housing. You can apply within the housing application and be entered into a lottery for a room in the gender-inclusive community.
Find housing and roommates in San Francisco and it's surrounding neighborhoods and communities.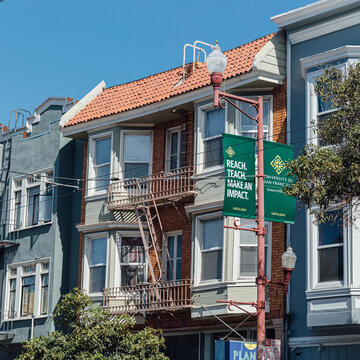 Office of Student Housing
UC 5th Floor
2130 Fulton St.
San Francisco, CA 94117
Hours
Mon. - Fri.
8:30 a.m - 5 p.m.