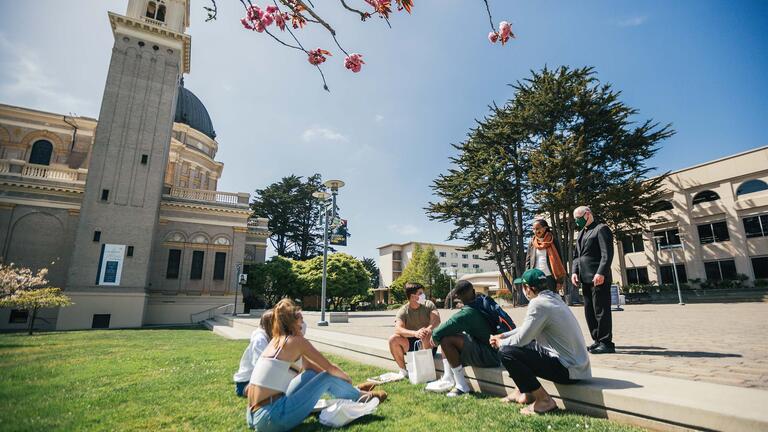 WHO WE ARE
Provost Office
Provost and Vice President of Academic Affairs
Image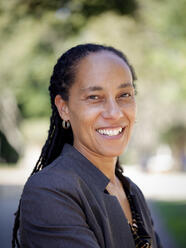 Chinyere Oparah
Provost and Vice President of Academic Affairs
University of San Francisco
Julia Chinyere Oparah joined the University of San Francisco as provost and vice president of Academic Affairs in July 2021. She is responsible for the university's five schools, libraries, academic affairs, enrollment management, online programs, international relations, and diversity, equity, and community outreach for the university's 10,000 students, 1,000 faculty, and 1,000 staff.
Born in Edinburgh, Scotland and with roots in Southeastern Nigeria, Provost Oparah's educational background includes the study of languages, literature, philosophy, sociology, ethnic studies, and community development. She received bachelor's and master's degrees in modern and medieval languages from the University of Cambridge, and subsequently pursued a first career in urban community development and nonprofit administration. Motivated by a desire to better understand the root causes of complex social problems in the communities she served, Provost Oparah returned to education and earned a postgraduate diploma in community practice, an MA in race and ethnic studies, and a PhD in sociology with a focus on Black women's civic engagement from Warwick University.
Provost Oparah was a professor of ethnic studies for twenty years at Mills College, a small social-justice oriented liberal arts women's college with graduate programs for all genders. She taught courses on Black feminist theory, social movements, race, gender, and criminal justice and anti-oppressive research methods. She has also taught at the University of California, Berkeley and the University of California, Santa Cruz, and has held the prestigious Canada Research Chair in Social Justice at the University of Toronto.
Provost Oparah's research lies at the intersections of activism and scholarship. She has written and edited/co-edited numerous books and articles in partnership with community-based movements, including Battling Over Birth: Black Women and the Crisis in Maternal Health Care, Birthing Justice: Black Women, Pregnancy and Childbirth, Activist Scholarship: Antiracism, Feminism and Social Change and Global Lockdown: Race, Gender and the Criminal Justice System. Her most recent research documents the creativity, resilience and resistance of Black birthworkers and birthing people during the COVID-19 pandemic.
Image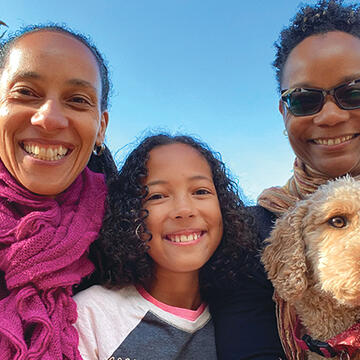 Prior to USF, Provost Oparah served as associate provost and also as provost and dean of the faculty at Mills College from 2017 to 2021. At Mills, she championed gender and racial justice and co-led a transgender initiative, making Mills the first women's college to adopt a trans-inclusive admissions policy. She increased the proportion of Black and Latino/Latina students by introducing new programs in health equity, socially responsible business administration, communication, and critical education studies. She also worked to support the Indigenous community through the creation of the American Indian Initiative to support recruitment and retention efforts, and by introducing the first Native American elder-in-residence to the faculty. Provost Oparah developed initiatives to enhance access and success for underrepresented students and first generation students, including the Mills Promise Program for Bay Area youth, a guaranteed pathway for transfer students, and the MPOWER first year experience. She also worked to enhance support of faculty research and creative activity by launching the Center for Faculty Excellence and designing the Faculty Fellows program for new and experienced faculty leaders. Provost Oparah worked with the faculty to diversify Mills' programs and community outreach by creating the first fully online master's degree in educational leadership, implementing the joint UC Berkeley-Mills engineering program, and launching Mills Performing Arts.
Provost Oparah lives out the values of cura personalis in her own life by practicing yoga and mindfulness meditation, hiking in the redwoods, participating in her faith community, and spending quality time with family.
Meet Chinyere Oparah
USF's new provost and vice president of academic affairs comes to the Hilltop from Mills College in Oakland, where she was a professor of ethnic studies before she served as provost and dean of the faculty from 2017 to 2021.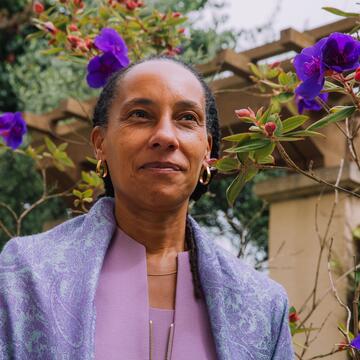 The University of San Francisco is
accredited

by the Western Association of Schools and Colleges Senior College and University Commission (WSCUC).