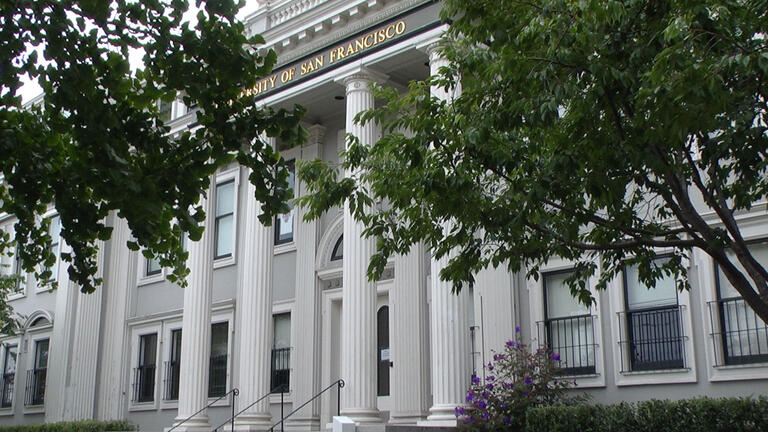 LEO T. MCCARTHY CENTER FOR PUBLIC SERVICE AND THE COMMON GOOD
Advisory Boards
Board of Advisors
Nancy Barrett
U.S Trust Bank of America, San Francisco, CA
Nancy Barrett is a Senior Vice President and Private Client Advisor with U.S. Trust and has over two decades of experience in financial services. Nancy began her career at Scudder Investments in Boston, MA as a Relationship Manager. She holds a Bachelor of Arts in Economics with a dual major in Business Management from Westfield State University in Massachusetts. Nancy has been actively involved in her community and has previously served on the board of the Women's Initiative for Self-Employment (WISE) and on the board of the National Association of Women Business Owners in San Francisco. 
Image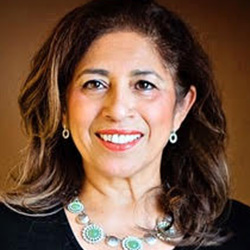 Elmy Bermejo
Region IX Administrator, Small Business Administration
Elmy Bermejo oversees SBA programs, offices, and operations in the SBA's Pacific region, serving Arizona, California, Guam, Hawaii, and Nevada. She has been a senior government official with more than 25 years of experience. Elmy recently served as the Northern California Director for External Affairs for Governor Gavin Newsom; previously she served as a Senior Adviser and Outreach Director for Lt. Governor Eleni Kounalakis of California; and also served in President Barack Obama's administration at the U.S. Department of Labor as the Regional Representative to the Secretary. She serves on the San Francisco Commission on the Environment, The Women's Foundation of CA, and as an Advisory member of Hispanas Organized for Political Equality (HOPE).
Image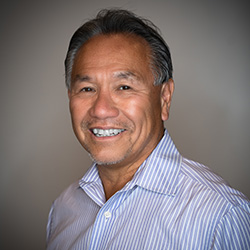 Rodney Chin — Vice Chair
Buchanan YMCA, San Francisco, CA
Rodney Chin retired from the YMCA of San Francisco in 2022 after 29 years of service. His last assignment was as the Executive Director of the Buchanan YMCA in the Western Addition in San Francisco. He received his B.S. degree in Kinesiology from San Francisco State University. Rodney is a native San Franciscan and living in the Western Addition the last 20 years. He continues his service as member on the Northern Police Station Community Advisory Board, on the Board of Directors of the Japantown Garage Corporation, and as the President of the Board at Kokoro Assisted Living in Japantown.
Sheryl Davis
San Francisco Human Rights Commission, San Francisco, CA
Sheryl Davis is the Executive Director of the San Francisco Human Rights Commission. Prior to leading the Human Rights Commission, she was Executive Director of Collective Impact in San Francisco's Western Addition and oversaw Mo'MAGIC, Magic Zone, and the Ella Hill Hutch Community Center where her work supported education, economic development, health, and direct service to families and youth. She is a graduate of the University of San Francisco's MA in Public Administration program.
Image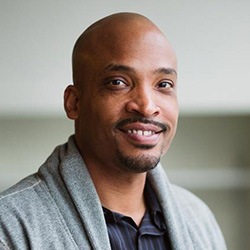 Celestino Ellington
Bayview Hunters Point YMCA, San Francisco
Celestino Ellington is a longtime community leader and currently serves as Co-Founder and Executive Director of Urban Student Athlete Development Academy (USADA). Prior to creating USADA, Mr. Ellington has been serving as the Sports & Recreation Director at the Bayview Hunters Point YMCA since 2006. Celestino has been dedicated to connecting with hundreds of youths through sports, steering many towards a college or career pathway. Celestino Ellington has been a tireless community and social justice leader throughout the SF Bay Area for decades and continues to be honored by various community-based organizations that he works with. As a long-time education advocate and community leader with roots in local neighborhoods and sports, he will bring a wealth of knowledge and expertise to the Board.
Image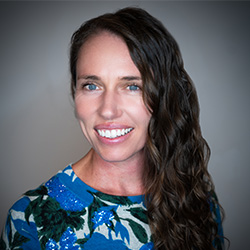 Casey Farmer
Census 2020 Complete Count Committee, Oakland, CA
Casey Farmer is the Executive Director of Alameda County's Complete Count Committee for Census 2020 where she manages communications, community engagement, and grantmaking to ensure every Alameda County resident is counted. She previously served as Campaign Manager, and later Communications Director to Senator Nancy Skinner (D-Berkeley). Prior to her work in the Legislature, she served as Policy Analyst and Community Liaison for Oakland City Councilmember Lynette Gibson McElhaney, whose campaign she managed in 2012. Casey has also worked in philanthropy for The Rogers Family Foundation and as a high school teacher for students with learning disabilities at Youth Empowerment School (YES) in East Oakland. She earned her undergraduate degree from the University of San Francisco in Sociology and Public Service and also holds a Master's degree in Education. She is a member of the Rockridge Planning Council and DreamCatcher Advisory Board which serves homeless youth in Oakland. She lives in North Oakland with her husband, Galen Wilson '07, whom she met at USF in Gilson Hall, and their dog Misty.
Papia Gambelin
United Airlines, Western Region, United States
Papia Gambelin is Managing Director, State and Local Government Affairs at United Airlines and previously led political strategy and public affairs initiatives for Fortune 100 brands in energy, education, transportation, development, and environment where she created opportunities for businesses to grow and champion diversity. She earned her Bachelor of Science focused in Environmental Science from San Jose State University. She is a Senior Fellow of the American Leadership Forum of Silicon Valley, and a member of the Exceptional Women Awardees Foundation.
Image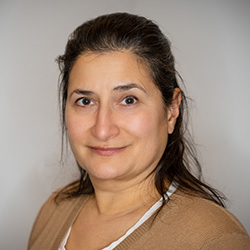 Alicia Gámez
Law Office of Alicia M. Gámez, San Francisco, CA
Alicia M. Gámez has had her own legal practice, specializing in trust and estate litigation, since 2010 and also holds an Of Counsel position with Carmel & Naccasha, LLP. She attended the University of Texas at Austin as an undergraduate and received her PhD in Modern Thought and Literature from Stanford. Her law degree is from UC Berkeley. Her corporate and nonprofit board service is extensive and includes the Bar Association of San Francisco Immigration Task Force, California Rural Legal Assistance, San Francisco Commission on the Status of Women, Association of Women in Alternative Investing, San Francisco La Raza Lawyers Association, and the Roxie Theater.
Image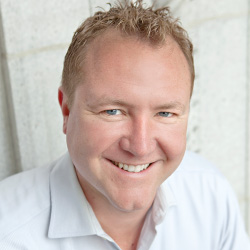 Alex Grab
Brilliant Earth, San Francisco, CA
Alex Grab is a seasoned legal executive in the Bay Area's tech scene. A native San Franciscan, Alex earned his bachelor's degree from USF and his law degree from UC Hastings. He began his legal career at the US Court of Appeals for the Ninth Circuit and then in a law firm in San Francisco. He is currently the General Counsel at Brilliant Earth, one of the fastest growing ecommerce jewelers in the world and leader in ethically sourced fine jewelry. Alex has been a member of the Board of Advisors of the McCarthy Center since 2016.
Joanne Hayes-White
State of California Board of Pilot Commissioners
Joanne Hayes-White, San Francisco Fire Department, a native San Franciscan, graduated from St. Stephen School, Mercy High School and the University of Santa Clara. She joined the San Francisco Fire Department in April 1990. After rising through the ranks, she was sworn in by Mayor Gavin Newsom as the 25th Fire Chief of the San Francisco Fire Department in 2004, where she served until May 2019. Joanne currently serves on the Presidential Public Safety Officers' Medal of Valor Board and the Advisory Board for Little Sisters of the Poor and the Board of Pilot Commissioners for the Bays of San Francisco, San Pablo, and Suisun. Joanne leads an active family life as the mother of three sons, Riley, age 26, Logan, age 23, and Sean, age 20.
Image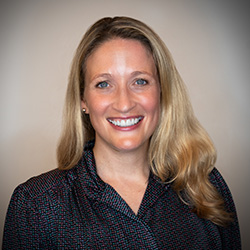 Holly Hogan — Chair
Automattic/WordPress.com, San Francisco, CA
Holly Hogan graduated magna cum laude from the University of San Francisco in 2002 and was the Arts & Sciences Valedictorian. She majored in politics here before going on to Harvard Law School, where she was recognized with the Dean's Award for Community Leadership. Holly served as student body president at USF and at Harvard Law. She has been a faithful supporter of the McCarthy Center since 2007. Holly is Associate General Counsel at Automattic/Word Press. Before that, she was Counsel at Sidley Austin LLP and an Associate and Partner in the San Francisco office of K&L Gates. Holly's pro bono work is focused on sexual harassment and crime victims' rights.
Eric Jaye
Storefront Political Media, San Francisco, CA
Eric Jaye is the Founder and President of Storefront Political Media, a California-based consulting firm with local, state and national clientele. Eric launched his career in politics with stints in advance, labor organizing and political journalism. He began work as an Account Executive and then Senior Vice President and Creative Director at Clinton Reilly Campaigns, at the time the nation's largest political consulting firm. In 1990, Eric founded his own firm, Terris and Jaye, which grew into one of the nation's largest political consulting firms. Throughout his career, he has continued to work for the rights of working people, including campaigns to expand pensions for San Francisco city employees and strengthen collective bargaining rights for police officers and firefighters.
Image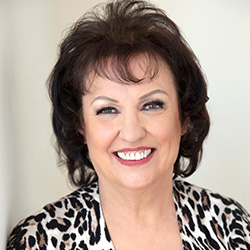 Joan Lubamersky
Office of the City Administrator, San Francisco
Joan Lubamersky has had a varied in public service, working at the local, state and federal levels. She currently serves on the staff of San Francisco City Administrator Carmen Chu. She helped develop an online donations portal to allow for contributions to City programs including battling COVID-19. In earlier years, she served in the Office of the Secretary of the Interior, was a four-term mayor of the City of Larkspur, and chaired the Marin County Planning Commission. In 2022, Joan was named Woman of the Year for Marin and Sonoma counties by the California State Legislature. She is a native San Franciscan, as was her mother. She is the second in her family to graduate from USF, following her father who played football for the Dons. One of Joan's special ties to USF is that parents met in the USF student café.
Image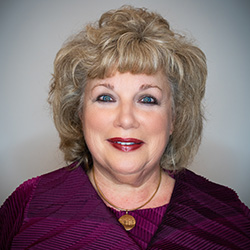 Sharon McCarthy-Allen
St. Stephen School, San Francisco, CA
For the past thirty-four years, Sharon McCarthy-Allen has worked in the field of education, as a teacher and administrator in schools throughout the Archdiocese of San Francisco. Since 2002 she has been the principal of St. Stephen School in San Francisco. Sharon has served on the boards of many charitable organizations and received several awards and honors for her volunteer service. She has chaired countless fundraisers and led several successful capital campaigns. Sharon attended Gonzaga University, 1978 and San Francisco State University. A native San Franciscan, she is the daughter of Jackie and the late Leo T. McCarthy (former Lieutenant Governor of California).
Alexandra Morgan
Family House, San Francisco, CA
Alexandra Morgan is the CEO of Family House, a nonprofit organization that provides free, temporary housing and services for low-income families whose children are being treated for cancer at UCSF Benioff Children's Hospital. Morgan attended USF as an undergraduate, received an MNA from USF in 2000, and joined Family House soon after. Her work in the nonprofit sector includes stints at the Asian Art Museum of San Francisco, Golden Gate University, White House Advance and the Foundation for Religious Understanding with the Dalai Lama. A San Francisco native, she lives in the Western Addition, is an enthusiastic Giants fan, and can hardly wait for the Warriors to come back to San Francisco. She is a former board member of Grace Cathedral, Leadership High School and the Jack McGovern Coats Disease Foundation.
Yoyo Murphy
Golden State Warriors, San Francisco, CA
Yoyo Murphy serves as Vice President of Government and Community Relations for the Golden State Warriors and Chase Center. She is also responsible for all government and external relations efforts for the organization, including the opening and development of Chase Center in San Francisco's Mission Bay neighborhood. A native of San Francisco, Chan also serves on the San Francisco Grants for the Arts Advisory Panel and the Board of California Asian Pacific Chamber of Commerce. Chan most recently served as Legislative Aide to San Francisco Supervisor Malia Cohen, where she was responsible for providing political and policy analysis on issues related to land use, development, and the City's budget.
Image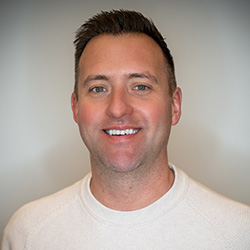 Joey Nevin
San Francisco Giants, San Francisco, CA
Joey Nevin is Vice President of Giants Enterprises, the venture arm of the San Francisco Giants, and has been with the organization since 2007. In his role, he is responsible for leading the sales, marketing and development efforts related to year-round programming throughout Oracle Park and ancillary venues. Additionally, he currently serves on the Global Board of Trustees for the Meeting Professionals International Foundation, San Francisco Travel Tourism Council and a Past-President of Meeting Professionals International, Northern California Chapter. A native San Franciscan, Nevin is a graduate of the University of San Diego and received a Master's degree in Sport Management from the University of San Francisco. Joey currently lives in San Francisco with his wife and two daughters.
Stephen Pearce
Congregation Emanu-El, San Francisco, CA
Stephen S. Pearce, DD, PhD served Congregation Emanu-El since 1993 and became Rabbi Emeritus in June 2013. Ordained at the Hebrew Union College-Jewish Institute of Religion, he earned his doctorate in counselor psychology at St. John's University. He is a Board Member of Palo Alto University and an Advisory Board Member of the Taube Foundation for Jewish Life and Culture. Rabbi Pearce's written work includes Flash of Insight: Metaphor and Narrative in Therapy. He has received many awards for challenging the congregation and community to address the pressing issue of hunger in San Francisco. In May 2013, Rabbi Pearce delivered the commencement address and received an honorary Doctor of Humane Letters at USF. He has been recognized three successive times by Newsweek as one of the 50 Most Influential Rabbis in the United States. He, in conjunction with clergy and staff, has created a collaborative team approach to worship, life-long education, social concerns, and cultural offerings.
Image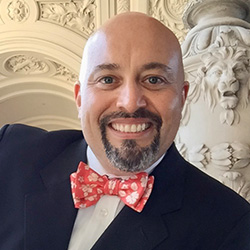 Alfredo Pedroza
Wells Fargo & Company, San Francisco, CA
Alfredo Pedroza is Senior Vice President of Government Relations and Public Policy at Wells Fargo. Since 2010, he has managed the organization's local government relations work and expanded upon his decades long work to build strong relationships at the intersection of community, government and business. The proud gay son of immigrant parents from Mexico, Pedroza was born and raised in the Mission and Excelsior districts of San Francsico. He earned his B.S. in International Business Administration from the University of San Francisco. He currently sits on the Boards of the Smithsonian Affiliated Mexican Museum, the San Francisco Chamber of Commerce, Equality CA and Honor PAC.
Janet Reilly
Clinic by the Bay, San Francisco, CA
Janet Reilly has a long history of political participation and community involvement in San Francisco. Mentored by Leo T. McCarthy, she served as the President of Golden Gate Bridge District. She is the co-founder and President of the Board of Directors of Clinic by the Bay in San Francisco's Excelsior. She has served with many institutions such as Catholic Charities, Shanti, St. Vincent de Paul, St. Anthony's Foundation, the Asian Art Museum, and the San Francisco Film Society. A graduate of UCLA and the Medill School of Journalism at Northwestern University, she worked in the office of Los Angeles Mayor Richard Riordan and served as the Manager of Public Relations for Mervyn's Department Store. She has also had a career as an anchorwoman/reporter, most recently hosting The Mix with Janet Reilly on NBC Bay Area.
Perla Rodriguez
Voler Strategic Advisors, San Jose, CA
Rodriguez currently serves as the CEO of Voler Strategic Advisors, a strategic communication firm based in San Jose. Through her company's focus on public relations, Rodriguez has gained plenty of experience in the field of public affairs as vice president of public affairs for Mi Pueblo Foods, Intel, Univision, PG&E, and the Public Policy Institute of California. Perla earned a master's of public administration degree from USF in 2010 and received her undergraduate degree from Stanford University in International Relations.
Image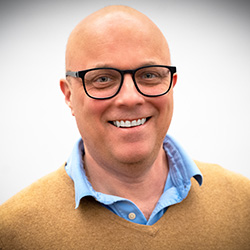 Jaime Rossi
Storefront Political Media, San Francisco, CA
Jaime Rossi is currently Partner at Barbary Coast Consulting. A graduate of the Goldman School of Public Policy, Jaime Rossi brings expertise in housing, land use, research, policy analysis, and advocacy to the firm. Previously the Manager of Legislative and Regulatory Affairs for the Federal Home Loan Bank of San Francisco and the Director of Public Policy for the San Francisco Chamber of Commerce, Jaime was also an elementary school teacher in South Central Los Angeles. He has extensive experience working with legislators at the federal, state, and local levels. As a public policy consultant, he has worked successfully with political candidates, ballot initiatives, developers, non-profits, schools, and community groups.
Image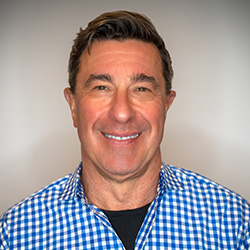 Scott Shafer
KQED, San Francisco, CA
Scott Shafer is currently the senior editor of the California politics and government desk at KQED, San Francisco's NPR member radio station. Before becoming a political reporter and analyst, Shafer served in various positions in California politics and government, including as press secretary to former San Francisco Mayor Art Agnos and chief of staff to State Controller Gray Davis. Scott co-hosts a weekly podcast at KQED, "Political Breakdown" and has been a fixture in California election coverage for the last 22 years.
Image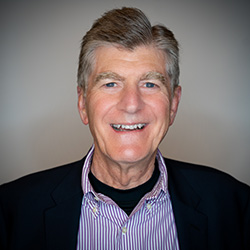 Lawrence J. Simi
St. Ignatius Church, San Francisco, CA
Lawrence J. Simi is Interim Senior Director of Parish Operations at St. Ignatius Church in San Francisco. Following a career in local government and in the corporate world, he has served as an interim non profit CEO for agencies such as Build It Green, the Greenbelt Alliance and STAND for Families Free of Violence. He has served as a Board member and chair of the California Commission on Judicial Performance, as president of the Board of Directors of Pine View Housing Corporation, as Board chair of the Coro Center for Civic Leadership and of the George R. Moscone Institute for Public Service. Mr. Simi was a staff aide to San Francisco Mayors Alioto, Moscone and Feinstein. He holds a Master's degree in Government from California State University, Sacramento and a Bachelor of Arts degree in Political Science from San Francisco State University. He resides in San Francisco.
Image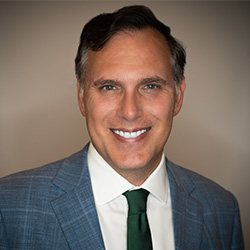 Judson True
Office of Housing Delivery, San Francisco, CA
Judson True currently serves as San Francisco's Director of Housing Delivery to expedite the construction of homes in the city, a new position created by Mayor London Breed. Prior to his current role, he served as Chief of Staff to California State Assembly member David Chiu (D-San Francisco) for five years. Judson is originally from southern Illinois; he has been a resident of San Francisco since 1998. He previously worked at the San Francisco Board of Supervisors and the San Francisco Municipal Transportation Agency. Prior to his career in public service, Judson received a Master of Journalism from UC Berkeley and graduated with honors from the University of Virginia, where he studied government and foreign affairs. He occasionally conducts live on-stage conversations for City Arts & Lectures, and his previous interviews include Joan Didion, David Remnick, Barney Frank, Jill Lepore, and Viet Thanh Nguyen.
Keena Turner
San Francisco 49ers, San Francisco, CA
Keena Turner is currently the Vice President and Senior Advisor to the General Manager for the San Francisco 49ers. As an outside linebacker for the Niners for eleven years, he earned four Super Bowl rings and was the "Len Eshmont Award" recipient for his courageous and inspirational play. After the NFL, Keena continued his association with the 49ers, working in Player and Community Relations. Keena also worked for 15 seasons as the color analyst for 49ers' preseason games on KPIX Channel 5 as well as co-host of the 49ers Preview Show. Turner was inducted into the Bay Area Sports Hall of Fame in 2019.
Ex Officio Board Members
Image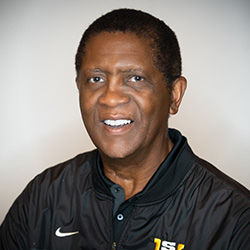 Bill Cartwright
Director, University Initiatives, University of San Francisco
Bill Cartwright is USF's Director of University Initiatives.  He is a five-time NBA Champion who has come back to his alma mater to develop connections with the community and USF's alumni.  He was part of the Chicago Bulls dynasty in the early 1990s winning three championships and later two more while serving as assistant coach. At USF, he was a sociology major who led the Dons to two NCAA championships. He later completed a masters degree in organizational development. Since returning to campus in 2016, Bill has been a champion of the McCarthy Center as he seeks to raise the university's profile and support underrepresented students.
Image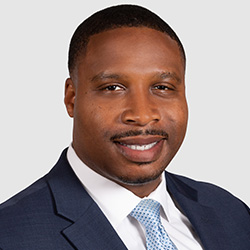 Derick Brown
Senior Director, Leo T. McCarthy Center
Derick Brown, a native San Franciscan, brings more than 20 years of experience leading neighborhood engagement strategies and addressing complex community issues and has an intimate knowledge of The Fillmore/Western Addition neighborhood where he grew up. A graduate of UC Berkeley, Derick worked as San Francisco's Director of the Mayor's Office of Neighborhood Services. Most recently he worked with the San Francisco Police Department (SFPD) as Senior Community Engagement Advisor since 2018 He comes to USF committed to enhancing the tradition of inspiring USF students to serve others and pursue successful careers in public service.