Come find the world on our campus. Study with students and professors from all over the globe. See the world through different lenses. Study abroad for a week or for a year. Engage a planet in which everything is connected and on which everyone matters.
At USF, we acknowledge, respect, and celebrate differences. True to our Jesuit values, we pursue the common good through teaching and research. We are an international community. We seek understanding. We go there, in body and in spirit.
103
countries represented in USF's student body.
Top 50
For international students
U.S. News & World Report 2024
#1
in ethnic diversity among national universities
U.S. News & World Report 2024
1,295
Total international student population in Fall 2021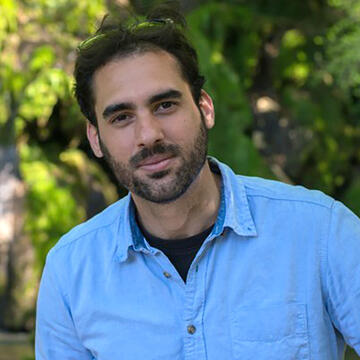 International synergy among researchers, students & industry is the best way to improve research & develop new technologies.
Carlos Garcia (Brazil)
Postdoctoral Fellow, USF Data Institute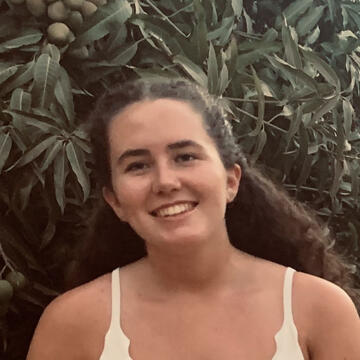 Studying in Senegal provided me with unmatched professional experiences & widened my perspective.
MaryCate Sperrazza '22
International Studies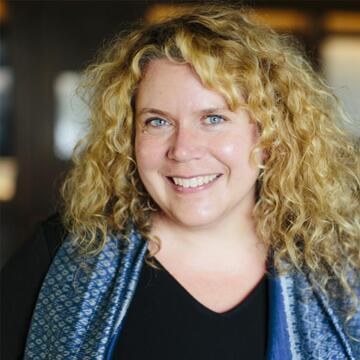 Global perspective is a cornerstone of the USF educational experience.
Dana Zartner
Chair, Faculty Advisory Board on Internationalization
Global Community
USF attracts people and ideas from all over the world. Come join our gatherings of cultures and perspectives. Come navigate, exchange, and appreciate differences. Come see the good that can happen when different people from different places meet, mix, and spark.
Global Reach
Study Abroad
Each year more than 300 USF undergraduates and 190 USF graduate students study abroad. We offer you more than 100 programs in 45 countries. Come find a program — academic, internship, field study, immersion — that calls you.
Immersion Programs
Join an immersion program and dive deep. Learn about a different culture. Work in service or in research. In the tradition of Jesuit education, you and your classmates observe, reflect, analyze, and act.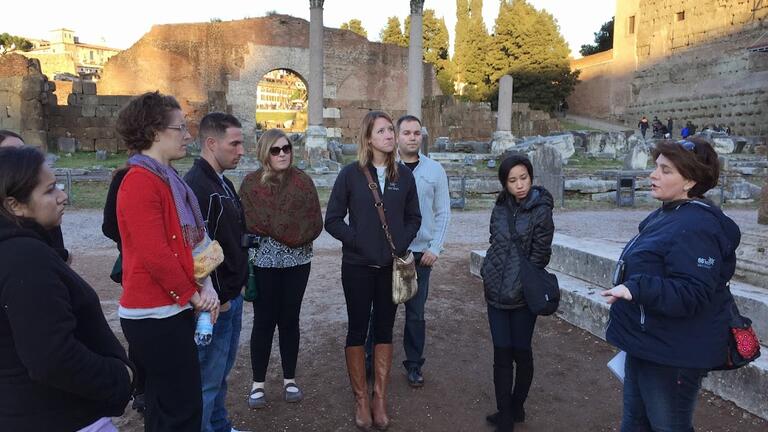 Global Research
See where our professors are doing work and making a difference, all over the world.
Global Partnerships
USF opens the door for you to more than 100 universities and programs around the world. Here are just a few:
At Sophia University in Japan, take classes in English, join student clubs and organizations, meet other exchange students from all over the world, and embrace life in Tokyo.
At Pontificia Universidad Javeriana in Colombia, take classes in Spanish and in English, do internships, and join a wide range of activities on campus and in the local community.
In the Peace Corps Prep program at USF, take classes, meet with alumni, do activities, and participate in service projects that prepare you to serve in the Peace Corps.
USF is part of the AJCU international network which allows us to collaborate between and among the networks of the Jesuit Catholic universities and institutes of higher education across the world
Global Curriculum
You don't have to travel abroad to study the world. Come find courses all across the curriculum that give you a global perspective. A few examples:
Human Rights/Global Change
BAIS 320
Study human rights in a changing world. Study the impact of governments, multinationals, churches, universities, and activists on political and economic development. Study strategies for global justice.
Global Economy
ECON280
Study international trade, economic development, foreign investment, international inequality, and institutions such as the IMF, the World Bank, and the World Trade Organization. For non-economics majors.
Global Product Development
MBA 6602
Learn how to select, research, and develop, and position new products. Study cases of products developed in the medical, biotech, IT, telecom, materials, and consumer fields.
Global Inequalities/Social Justice
SOC 302
Explore the structures, cultures, and development of societies from a sociological, comparative, and global perspective, with an emphasis on case studies from developing countries.