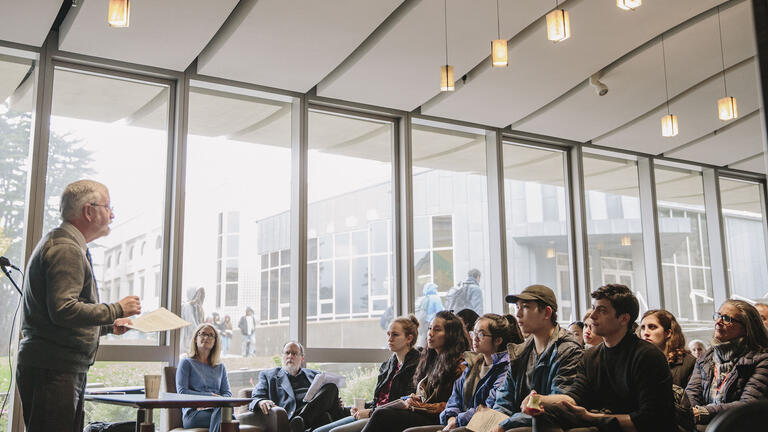 The Joan & Ralph Lane Center for Catholic Social Thought & the Ignatian Tradition
The Joan and Ralph Lane Center for Catholic Social Thought and the Ignatian Tradition advances the scholarship and application of the Catholic intellectual and Ignatian traditions in the church and society with an emphasis on social concerns. Drawing upon the rich diversity of the university, the San Francisco Bay Area and the international Society of Jesus, we support research, teaching and action to promote and engage Catholic social thought especially in response to contemporary issues.
Get Involved with the
Lane Center
Ready for More?
Explore our programs in more depth to see how you can get involved.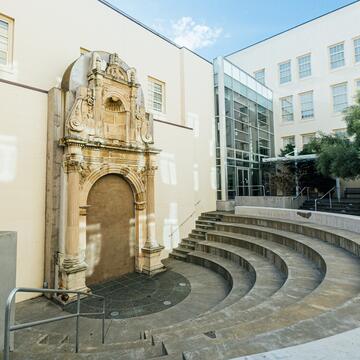 Meet Our Director
Erin Brigham, director of USF's Lane Center, wants to start a conversation about the rights of workers, the rights of immigrants, and economic justice and peace.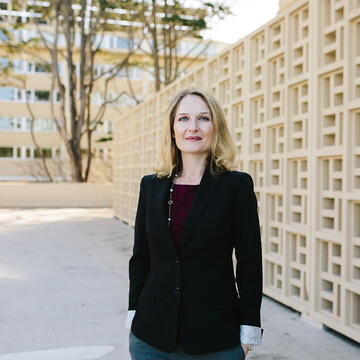 What We Do
Explore the intersections of faith and justice through interdisciplinary, interfaith, community-engaged scholarship on contemporary issues
Enhance the Jesuit Catholic character of the university through mission-focused programs for faculty and staff
Advance gender justice and racial justice in the church, society, and academy through critical engagement with Catholic social thought 
Kalmanovitz Hall, 2nd Floor
2130 Fulton St.
San Francisco, CA 94117