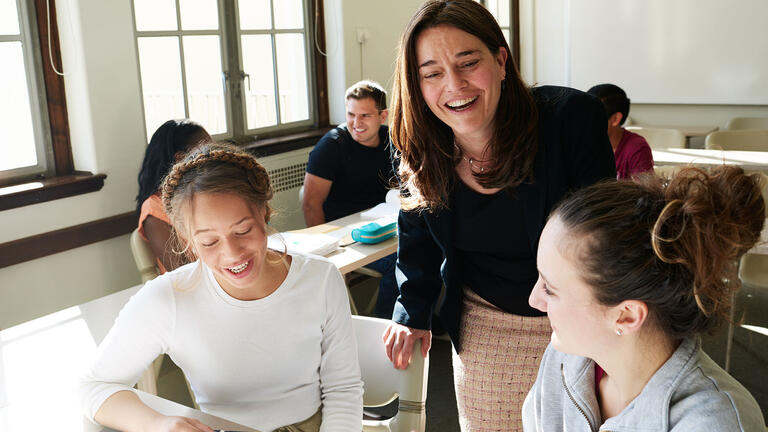 The Tracy Seeley Center for Teaching Excellence
A safe place for teachers to connect, reflect, compare notes, and grow. Join us on the never-ending journey of discovery. The Tracy Seeley Center for Teaching Excellence celebrates, supports, and helps to develop outstanding teaching at every stage of each faculty member's career. We take our inspiration from a core principle of Ignatian pedagogy: cura personalis, or care of the whole person. Our programs, events, and community conversations are created each semester to meet the changing needs of faculty, with the understanding that teaching is a form of caring.
We offer ongoing programs like peer coaching, a summer book club, open classrooms, faculty learning communities, workshops for newish faculty, intensive workshops focusing on certain pedagogical topics, and recently, the annual teaching retreat. Each semester we also offer several hour-long workshops with faculty presenters who share their experiences and successes on specific teaching issues and inquiries. Our myUSF site offers more information about our programs, as well as resources for faculty, including a repository of USF faculty interviews.