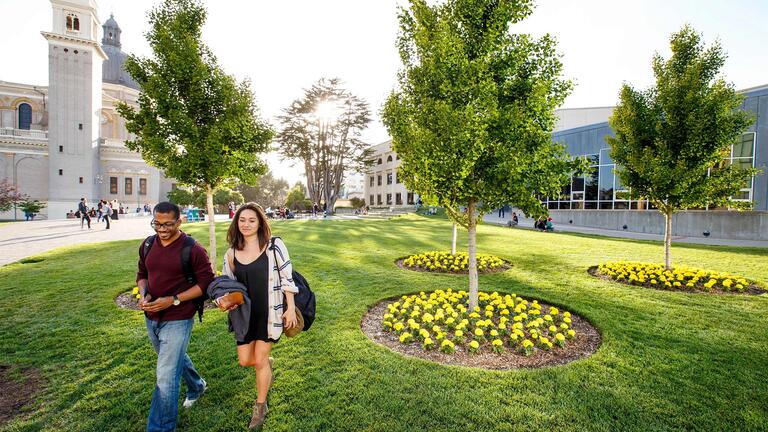 VISIT USF
Visitor's Guide to USF
We're in the middle of it all.
We're excited for you to visit our campus in the center of San Francisco. Use this page to help plan your travel. For anything else, email us at admission@usfca.edu.
Flying to San Francisco
We recommend flying into San Francisco International (SFO) or Oakland International (OAK). Unless you have a specific reason for doing so, we don't recommend flying into San Jose International (SJC), as it's 50 miles from campus (1–1.5 hour drive).
Accommodations
Get the most realistic student experience by staying close to campus. Many USF families stay at:
In addition, you'll find most major hotel chains downtown near Union Square. This is approximately a 20 minute drive from campus, so keep that in mind. We encourage you to stay closer to get a feel for our neighborhood.
You can also find many Airbnbs in the area.
Getting to USF
Office of Admission address: 2800 Turk Boulevard, San Francisco CA 94118
If possible, we encourage you to use public transportation or rideshare options (Uber and Lyft) to get to campus. If you plan to drive here, Google Maps offers reliable directions and traffic estimates.
Parking: The surrounding residential neighborhood has free 2- or 4-hour street parking (try around Parker Avenue or Turk Boulevard). Be sure to carefully read the street signs for time limits and restrictions. If you have a scheduled visit to campus, stop by the Welcome Center to receive a complimentary parking permit.
Public transit from the airport: You'll need a Clipper card to use both BART (rapid transit/metro) and MUNI (bus/light rail) in the Bay Area. Learn how to get a Clipper card. Add about $15 to get from either SFO or OAK to campus (one way). Take BART to Powell Station. Exit the station and go to the Muni bus stop at Cyril Magnin and Market Street. Take the 31 Balboa bus toward Ocean Beach and get off at Chabot Terrace (Find more public transit directions using Google Maps).
Getting around San Francisco
MUNI (bus/light rail) is a great way to get around the city, and Google Maps offers reliable directions for public transit. A Clipper Card is the easiest way to ride both MUNI and BART. You can get a physical Clipper card at any BART station or add Clipper Card funds to your phone.
Unless you plan to be visiting areas outside of San Francisco, we recommend you use rideshare and public transit instead of renting a car. Parking can be limited in certain parts of the city.
If you do drive or rent a car:
When parking, be sure to read street signs for parking time limits and limitations.
If parking on a hill (welcome to SF!), make sure to curb your wheels. If you're faced downhill, turn your front wheels towards the curb. If you're faced uphill, turn your front wheels away from the curb.
As with any large city, please don't leave valuables in your car.
What to Bring
San Francisco isn't the typical Californian city, as it can be foggy and cold, even in the summer. We strongly recommend bringing light jackets and layers in case Karl the Fog decides to roll in. Wear comfortable walking shoes for the hills!
What to Do
Don't miss this list of recommended things to do, see, and eat while you're here, put together by current USF students.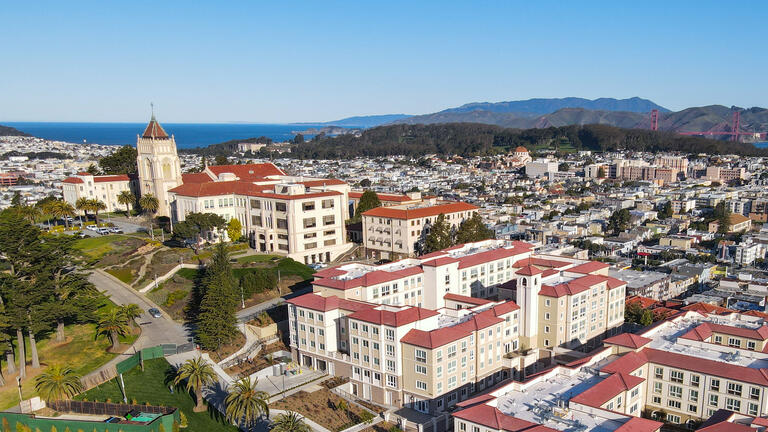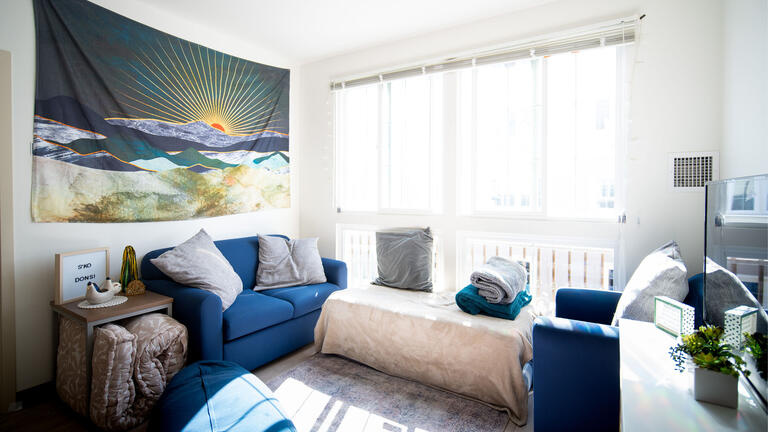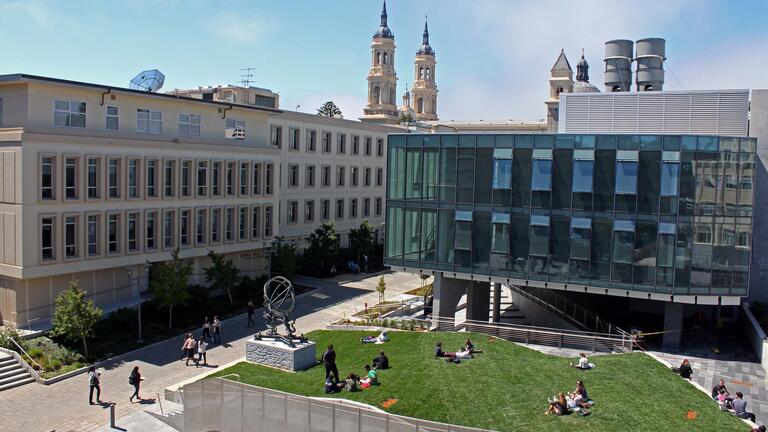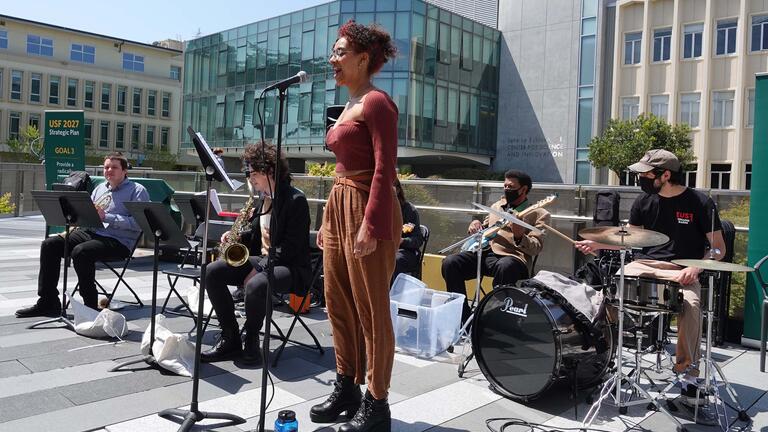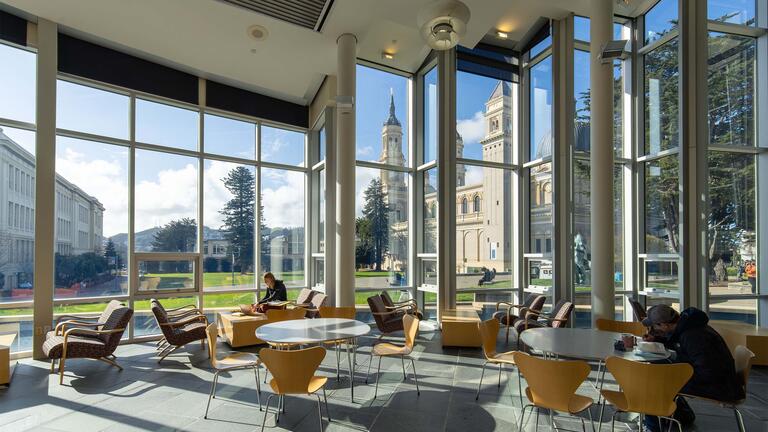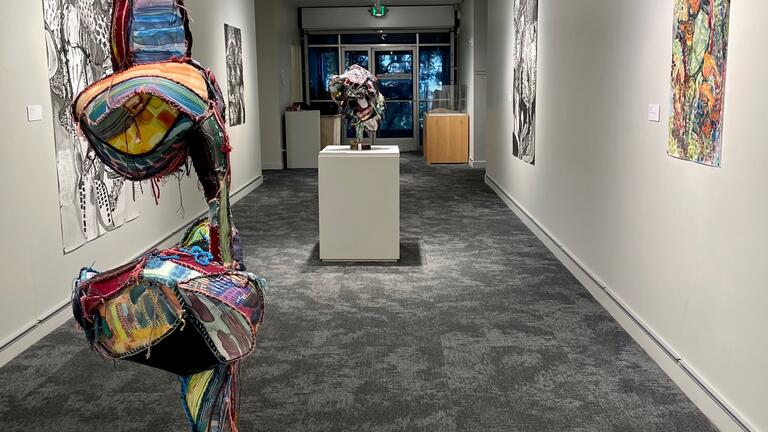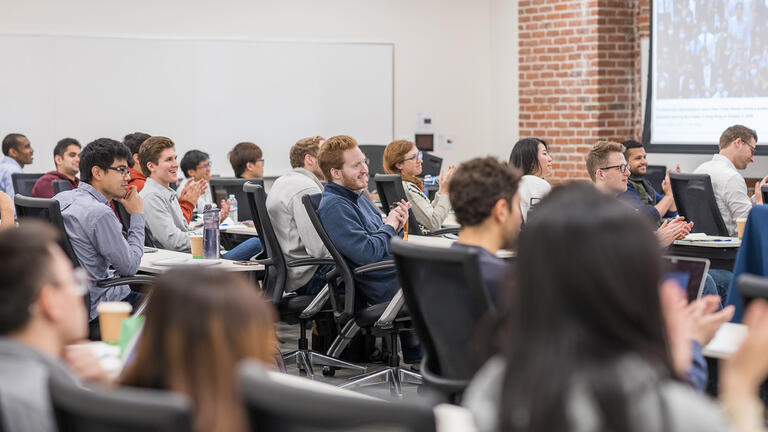 Lone Mountain North Residence Hall
Lo Schiavo Science Center
Lone Mountain Main 251
2800 Turk Street
San Francisco, CA 94118
Hours
Monday - Friday:
8:30 a.m. - 5 p.m.