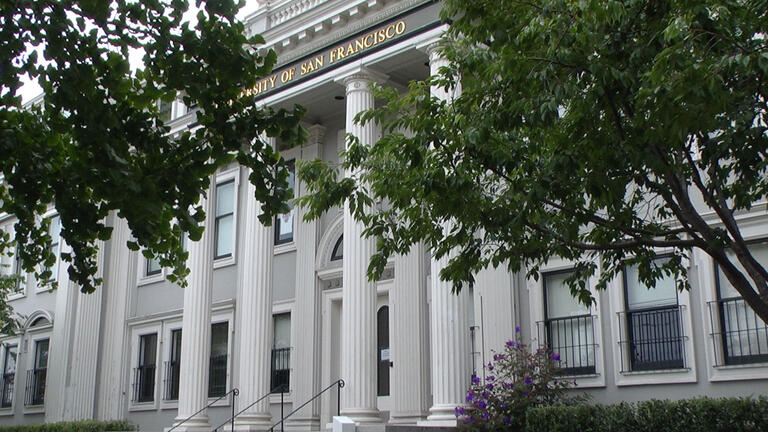 LEO T. MCCARTHY CENTER FOR PUBLIC SERVICE AND THE COMMON GOOD
Our Staff
Meet the Center's staff overseeing community-engaged learning programs and opportunities for students, faculty and community partners. We welcome new connections and prospective collaborations.
Image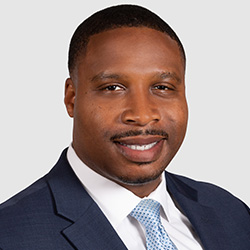 Senior Director
Derick Brown
(415) 422-4293
debrown@usfca.edu
Pronouns: He/Him/His
Derick Brown, a native San Franciscan, brings more than 20 years of experience leading neighborhood engagement strategies and addressing complex community issues and has an intimate knowledge of the Fillmore/Western Addition neighborhood where he grew up. A graduate of UC Berkeley, Derick most recently worked with the San Francisco Police Department (SFPD) as Senior Community Engagement Advisor since 2018. He was responsible for implementing the department's community relations strategy, securing and strengthening partnerships with CBOs, private companies and universities, and building relationships with community thought leaders. Prior to the SFPD, Derick was San Francisco's Director of the Mayor's Office of Neighborhood Services where he managed the Mayor's community relations strategy. He comes to USF committed to continuing and enhancing the tradition of inspiring USF students to serve others and pursue successful careers in public service.
---
Image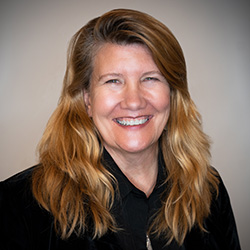 Director, Engage San Francisco
Karin Cotterman
(415) 422-5469
kmcotterman@usfca.edu
Pronouns: She/Her/Hers
Karin Cotterman is a seasoned community engagement and higher education professional with 25+ years of experience leading and building teams with a focus on social justice. Karin has taught at University of Illinois at Springfield, Stanford University, University of San Francisco, and University of Cape Coast. Karin received her MA in English: Creative Writing from SFSU and will receive her EdD from University of San Francisco with an emphasis in Racial Justice Education in Spring 2023. Her interests include strategic and ethical considerations in service, community-campus partnerships, the intersections of identity and community engagement, anti-racism work, white identity development, contemplative pedagogy, and strategic thinking. She is a trustee at The Bay School San Francisco, a board member with the California Coalition for PKU and Allied Disorders and a volunteer with the National PKU Association.
---
Image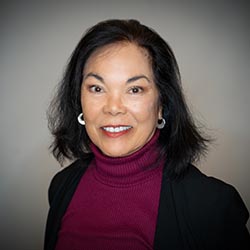 Director, External Relations
Leslie Lombre
(415) 422-2983
llombre@usfca.edu
Pronouns: She/Her/Hers
Leslie Lombre joined the McCarthy Center in June 2014 as the Associate Director, leading Development and Communications for the Center's programs. She previously worked as the Director of Development for the Museum of the African Diaspora and the San Francisco Center for the Book. Leslie comes from an extensive background in the public and commercial broadcast marketplace including the promotion/syndication of PBS-produced series and programs including Time Magazine, Money Magazine and Goldman Foundation Award Specials. Leslie serves on numerous Boards of non-profits. With a B.A. degree in Communications and Public Policy from UC Berkeley, Leslie has uses her expertise and cultural competency to promote diverse images across broad audiences.
---
Image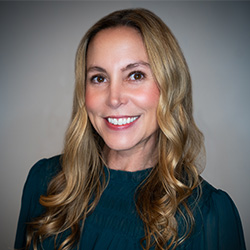 Director of Community Engaged Learning
Star Plaxton-Moore
(415) 422-2156
smoore3@usfca.edu
Pronouns: She/Her/Hers
Star Plaxton-Moore, the Director of Community-Engaged Learning directs institutional support for community-engaged courses and oversees public service programs for undergraduates. She designed and implements the Community-Engaged Learning and Teaching Fellowship for faculty, a Community Partner Co-Educator Fellowship. Her scholarship focuses on faculty development for engaged teaching and scholarship, student preparation for community engagement, intersections of feminism and community engagement, assessment of civic learning outcomes, and community engagement in institutional culture and practice. She has co-authored two books, The Student Companion to Community-Engaged Learning and The Craft of Community-Engaged Teaching and Learning. Star also consults with independent K-8 schools on service-learning and community engagement. She holds an Ed.D. in organizational leadership from USF and a M.Ed. from George Washington University. Star lives in San Francisco with her spouse, Andrew, and her two fantastic kids.
---
Image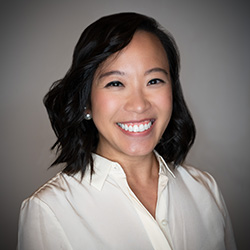 Assistant Director, Community Engagement and Public Service Programs
Angeline Vuong
(415) 422-5205
amvuong@usfca.edu
Pronouns: She/Her/Hers
Angeline Vuong is an educator, organizer, and policy advocate with over ten years of experience advancing policies and programs promoting justice and equity. She currently supports community-engaged learning across the University, combining her public policy background to pathways for young people who are committed to public service and community engagement in ways that honor their lived experiences. She has experience working as a lobbyist, academic researcher, and consultant at the local, state, federal, and non-government sectors including organizations such as UNICEF, Center for American Progress, and the American Civil Liberties Union. Angeline holds a Master of Public Policy from the Goldman School of Public Policy at UC Berkeley and a Bachelor of Arts in Political Science and International Studies from Trinity University.
---
Image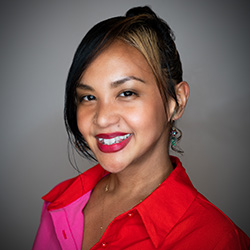 Program Manager, Community-Engaged Learning
Jacqueline Ramos
(415) 422-2033
jsramos@usfca.edu
Pronouns: She/Her/Hers
Jacqueline Ramos is a poet, educator, movement worker, and public health researcher — born and raised in San Francisco's Mission district. For over 10 years, she led health initiatives at the University of California, San Francisco –– combating the prison industrial complex. Her research builds on dismantling the school-to-prison pipeline by nurturing spaces for youth to thrive in their agency. Currently, she lifts practices of community-engaged learning across USF and leads the Community Empowerment Activists, which prepares students as movement workers –– organizing against systemic oppression. She developed an expressive arts and critical resistance curriculum for justice-involved youth, Queens and Kings Rising: Telling Our Story & Embracing Our Power to Be Our Greatest Self. Jacqueline's life purpose is to serve the oppressed and believes in a reimagined world when led by the people –– committing herself to be a vessel of radical love.
---
Image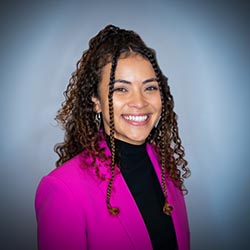 Literacy Program Manager, Engage San Francisco
Dresden Frazier-Smith
djsmith8@usfca.edu
Pronouns: She/Her/Hers
Dresden joined the McCarthy Center in 2019 as the Graduate Intern. She coordinates undergraduate participation in K-5 literacy tutoring at various sites in The Fillmore/ Western Addition neighborhood of San Francisco. Dresden is currently pursuing a PhD in Higher Education Administration and Policy at UC Riverside. She comes to us from San Luis Obispo where she received her BS in Psychology at Cal Poly. Dresden is passionate about Black prosperity and creating a more equitable education system.
---
Image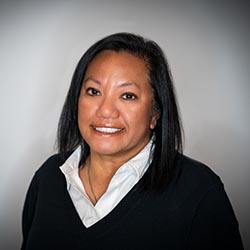 Program Assistant
Beth Gonzales
(415) 422-5836
bbgonzales@usfca.edu
Pronouns: She/Her/Hers
Beth Gonzales joined the McCarthy Center in 2016 as the Program Assistant. Beth was born in the Philippines and grew up in San Francisco. She graduated from Mercy High School and studied business management at Holy Names College. Beth previously worked for a global energy and sustainability consulting firm. Outside of the office, Beth loves to travel and is an avid softball player in the Bay Area.
---
Image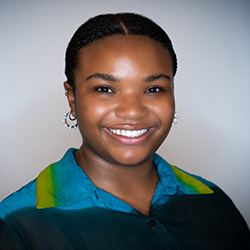 Program Assistant
Camille Batiste
Camille Batiste, an Oakland native, is passionate about building community equity through collective learning and action. She graduated summa cum laude from USF in International Studies with concentrations in Peace and Conflict and African Studies. Her background spans research, advocacy, community and youth engagement, and public policy, including international work in Tanzania, Ecuador, India, and Madagascar. Camille was a former Jackie Robinson Scholar and McCarthy Center USF in DC fellow, where she interned at the Smithsonian Institution. She works with the Engage San Francisco team as Program Assistant, helping bridge the community between USF and the Western Addition.
---
Image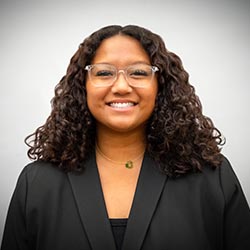 Communications Assistant
Aisha Williamson-Raun
(818) 357-1616
arwilliamsonraun@dons.usfca.edu
Pronouns: She/Her/Hers
Aisha Williamson-Raun joined the McCarthy Center in 2020 as a student in the Community Empowerment Activists program. Now, her role provides a McCarthy Center voice to news items on all social platforms. She is pursuing a Bachelor's degree in Psychology, along with a minor in Public Service and Community Engagement. Her main interests focus on the intersectionality of mental health, systems of oppression and communities of color with hopes to bring accessibility and representation to the field of psychology.
---
Image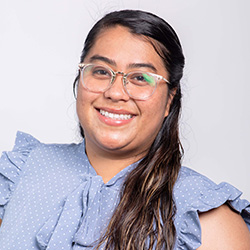 Youth Engagement Coordinator 
Carla Trujillo
Carla Trujillo  is a driven professional passionate about creating a more equitable education system. Her work centers on uplifting, fostering, and building relationships with students and community members. Carla joined the McCarthy Center as a Graduate Assistant for Engage San Francisco while earning her master's from USF in Higher Education and Student Affairs. She is a dedicated educator committed to preparing, inspiring, and educating students. Carla coordinates the LTMC Equity Interns and Rising DONS, two programs driven to support San Francisco youth achieve their full academic potential.
---
Image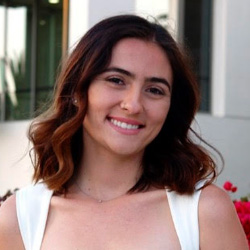 Graduate Assistant
Cassidy Steele
Cassidy Steele is a Graduate Assistant at Engage San Francisco Literacy Program, where she supports undergraduate tutors working in the Western Addition. Cassidy is a USF graduate student pursuing her master's degree in Counseling Psychology. Cassidy has dedicated several years to working with children in the home, school, and community settings and is passionate for working with LGBTQ+ children and adolescents. She received her Bachelor of Science in Psychological and Brain Sciences with a double minor in Education and LGTBQ Studies at UC Santa Barbara.