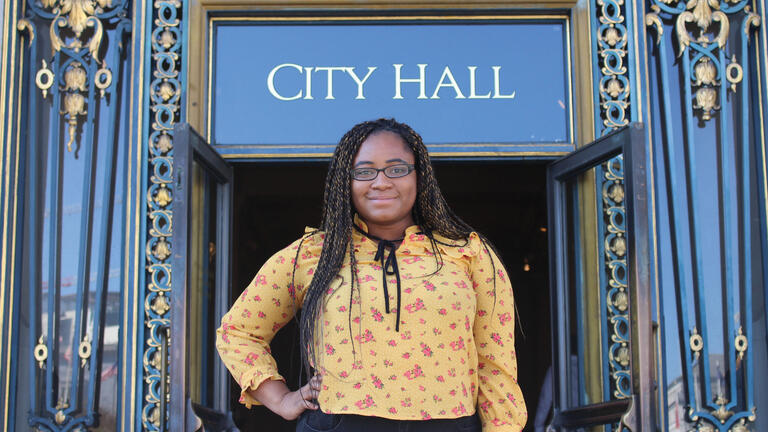 LEO T. MCCARTHY CENTER FOR PUBLIC SERVICE AND THE COMMON GOOD
2021 Annual Impact Report
This past year during the COVID-19 pandemic, we continued to uplift the community we serve.
We increased our impact with the youth, created new partnerships, and collaborated with USF departments across campus to deliver exceptional programing. We enhanced and amplified our outstanding preexisting programs, and we also launched a new program, Equity Interns, featured on the next page.
Moving into 2022, I look forward to embracing the new normal and continuing to be flexible with whatever comes our way. It brings me much joy knowing that I am a part of an all-star team. I still continue to pinch myself each day, and I am so thankful for all that my team has done and continues to do for the Center. I feel so fortunate to lead the Center, and it's an absolute honor to work alongside my USF family.
— DERICK BROWN, Senior Director, Leo T. McCarthy Center
---
Image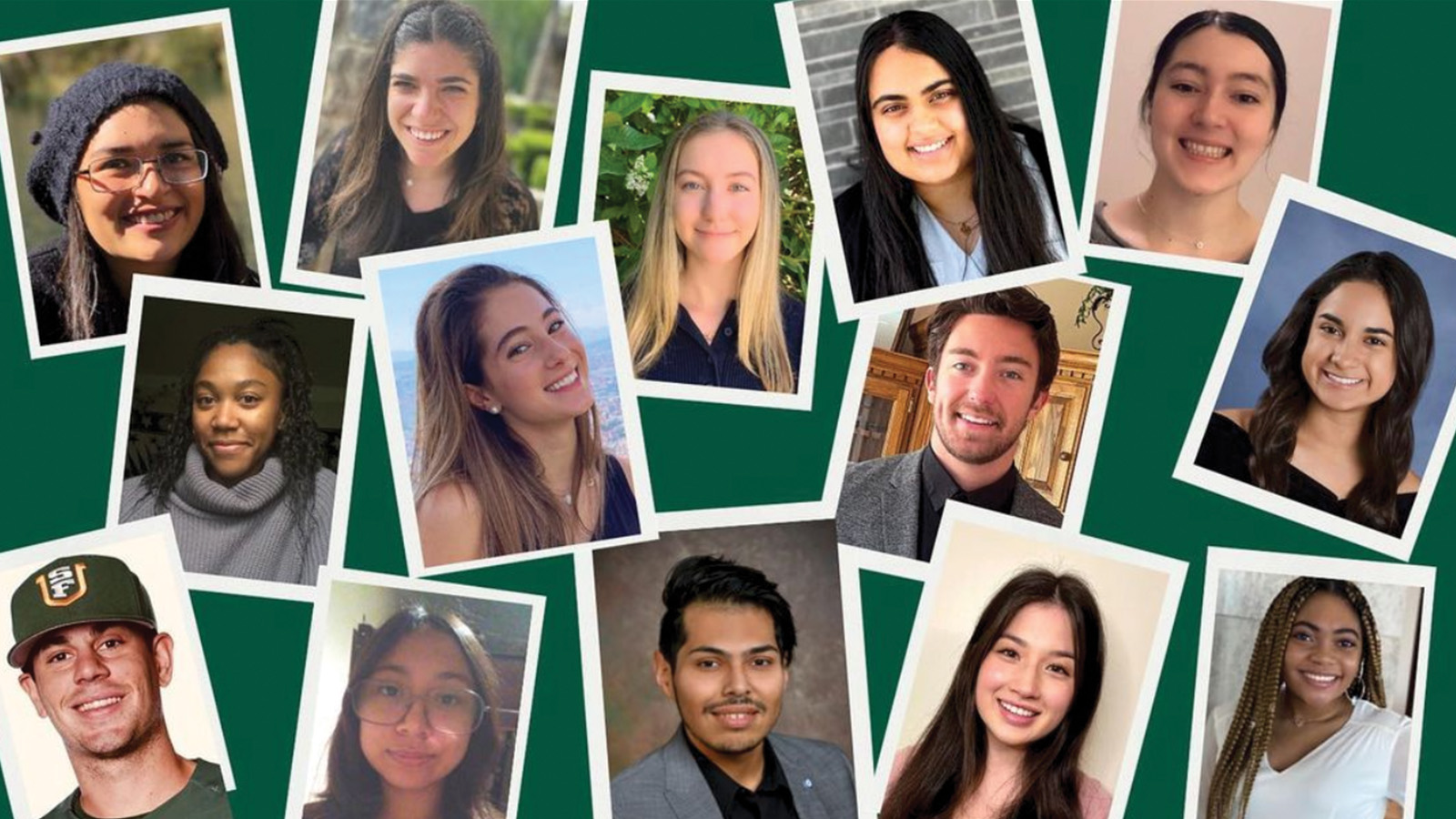 Equity Interns
A national partnership grows from a shared vision
Equity Interns is a new collaboration between the University of Delaware's Biden Institute, the Leo T. McCarthy Center, and the YMCA of San Francisco, established to reduce the achievement gap and prevent COVID-19 learning loss in under-resourced communities.
This past spring, the recognition of this pressing need to address pandemic-related learning loss blossomed into a unique collaboration of three institutions committed to bridging the educational equity gap and stymie learning loss in young students. Through the creation of Equity Interns, college students, who are a powerful catalyst for change, enable K-8 scholars to rebound from COVID-19 setbacks and educational inequities.
This summer, 14 students spent eight weeks in full-time virtual internships supporting the YMCA of San Francisco's Power Scholars Academy, enhancing young students' overall development, and engaging children while inspiring them to become lifelong academic achievers.
Image
Community-Engaged Learning
A Decade of Highlights
Launched in 2011, the Public Service and Community Engagement (PSCE) minor provides USF students with a unique interdisciplinary, hands-on learning experience designed to develop students' knowledge of civic issues; understanding of identity-based power, privilege, and oppression; and skills to advance positive community change. The program draws on courses from across disciplines and includes the McCarthy Center's CEL internships in the McCarthy Fellows in San Francisco and Sacramento, Community Empowerment Activists, and USF in DC programs. Over the decade of its existence, the minor has grown over 300 percent in enrollment, with a cohort of 20 students completing a capstone thesis in the last academic year.
Strengthening Community and Faculty Partnerships
The McCarthy Center provides impactful professional development and networking opportunities for community engaged faculty and community partner co-educators in the form of fellowships, workshops, book/podcast clubs, and events. In the academic 20–21 year, the Community-Engaged Learning and Teaching Fellows included nine faculty members across nine disciplines in a yearlong paid fellowship to implement community-engaged courses. The Community Partner Co-Educator Fellowship, a complementary paid opportunity that attracts staff from nonprofits, government agencies, and justice movements to build partnerships with USF faculty and students, brought eight fellows and seven organizations together over six spring semester sessions.
19
New community-engaged learning courses launched last academic year 2020-21
73
Internships with 40 site hosts
90
Community co-educators including community, leaders, policy makers, and guest speakers
Image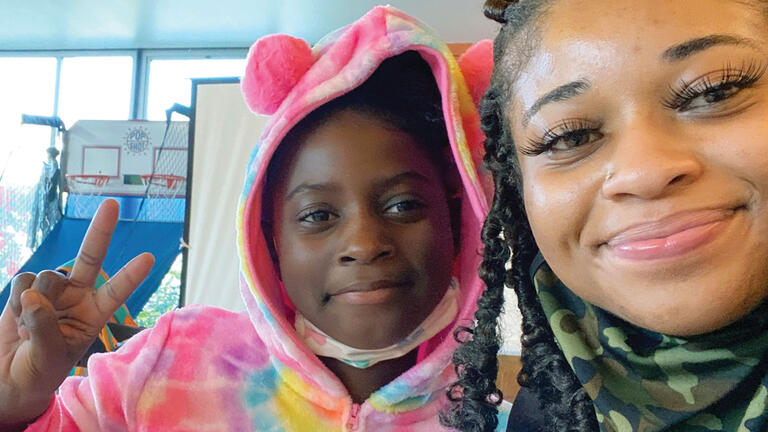 Engage San Francisco
Responds to Ongoing Change
When the SFUSD academic year began on Aug. 16, 2021, students had been away from in-person school for 506 days. During the virtual 2020–21 academic year, Engage San Francisco (ESF) continued to support partners and children who were sheltered in place and learning remotely. Our focus this year of remote learning was enacting our commitment to education equity through providing ongoing support for children and families in the Fillmore District/Western Addition.
ESF Literacy
ESF Literacy adapted to online tutoring and collaborated with Rosa Parks and Dr. William L. Cobb elementary schools along with our longtime after-school partner, Prince Hall Learning Center. In fall 2020, ESF Literacy launched its cultural humility curriculum, prompting tutors to evaluate their role in the Fillmore District/Western Addition community and identify how they can enact the Leo T. McCarthy Center's values by practicing cultural humility and employing antiracism, empathy, and love in their work as tutors.
The USF tutors were very consistent and supportive for teachers this year! The tutors showing up each day ensured that students could have a little more 1:1 time with adults and a little more care, attention, and instruction."
Alexandra Snell Literary Coach, Dr. William L. Cobb Elementary School
Expanded and Ongoing Collaborations
Through collaborations with USF School of Education faculty, summer programming expanded to address learning loss and support ongoing engagement with learning. Dr. Helen Maniates led her annual Heart to Heart Summer Reading Program with USF Master of Arts in Teaching Reading students. Over 75 children from the Fillmore District/Western Addition participated in this virtual summer program. Dr. Imène Ghernati partnered with Gateway Middle School, where USF Teacher Education students taught an onsite, four-week long summer program that included STEM and English/Arts for 45 participants.
4,226 hours of ESF literacy tutoring
42 ESF Literacy student tutors
6 partner sites in the Fillmore District/Western Addition
Image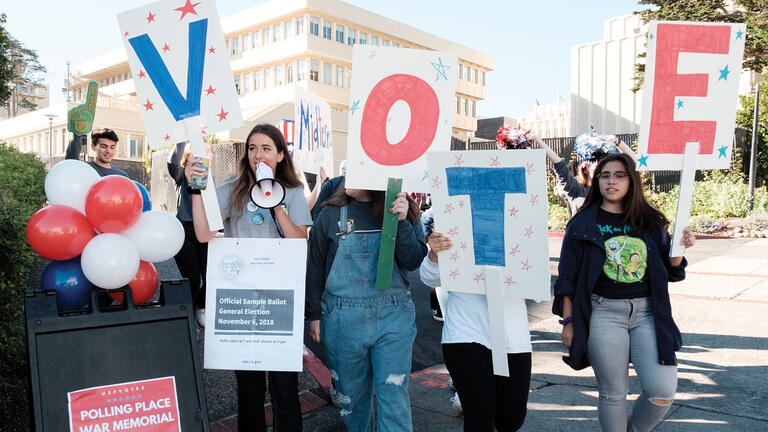 USFVotes
USFVotes embeds voter engagement as part of the USF identity
Young people ages 18 to 29 are one of the most underrepresented voter groups in the United States, yet their values have the power to transform our nation. USFVotes, the Leo T. McCarthy Center's voter engagement initiative, leads students toward a clear pathway to civic engagement as they develop the tools and strategies to institutionalize voter engagement on campus. As the initiative reaches its three-year milestone, hundreds of students empower their peers year-round to be civically engaged and to embed voter engagement as part of their USF identity.
Countdown to Election 2020
The USFVotes team transitioned to a remote model of voter outreach during COVID-19 in preparation for the November 2020 election. We hosted weekly Election 2020 pop-ups via Zoom, visited hundreds of online classrooms to register voters, and staged virtual events and webinars to keep the community informed of pressing policy issues and ballot information. Additionally, we developed a comprehensive Election 2020 tool kit to facilitate post-election conversations shared it with community and national partners. Ultimately, the new data from the National Study on Learning, Voter, and Engagement (NSLVE) indicated the University of San Francisco saw a 19.9 point increase from 2016 to a 75 percent voter turnout rate in the 2020 election.
In keeping constituents informed post-election, USFVotes launched a podcast entitled "Making it Political" in spring 2021 to explore youth voter engagement, redistricting, voter suppression, and the role of media in our politics.
Our efforts surpassed our original expectations for the program in its third year, and we were rewarded with recognition and honors:
Washington Monthly Voter Engagement Honor Roll
Bronze Medal for All-In Campus Challenge
#1 AICUU Voter Registration Campus in the California Ballot Bowl
Ask Every Student Co-Designer Top 10 Campus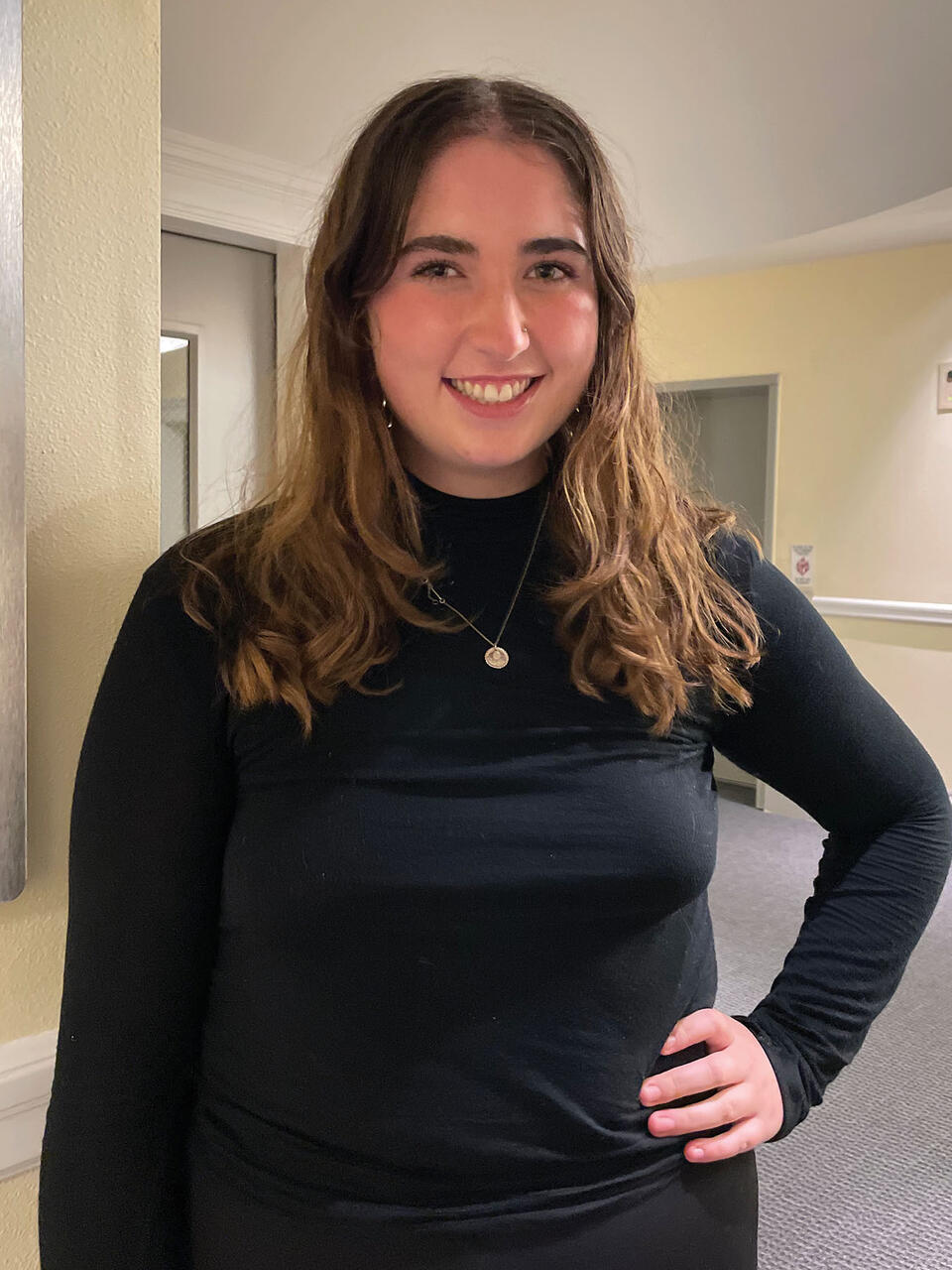 Katherine Barrie '22
Politics, Health Studies minor, Andrew Goodman Foundation Team Lead
USFVotes allowed me to take some issues I am passionate about and relate them to how they directly affect my surrounding community and to work with a group of really great people who consistently strive to build something better."
Katherine Barrie '22
Politics, Health Studies minor, Andrew Goodman Foundation Team Lead
2020-2021 Financials
Revenues
46% Endowment
24% Undergraduate Programs
30% Gifts, Grants, and Contributions
Expenditures
73% McCarthy Center operations
12% Engage San Francisco
5% McCarthy Fellows
5% USF in D.C.
3% Other restricted activity
2% Community Empowerment Activists
2021 Annual Impact Report

(Full Edition)
View the full edition of the Leo T. McCarthy Center for Public Service and the Common Good 2021 Annual Impact Report.