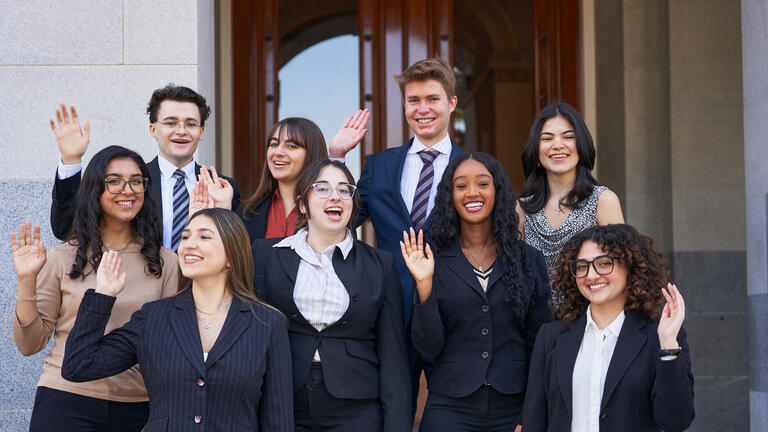 LEO T. MCCARTHY CENTER FOR PUBLIC SERVICE AND THE COMMON GOOD
McCarthy Fellows in Sacramento
Experience

the Halls of Power
In this summer program, McCarthy fellows spend 12 weeks in full-time internships at Sacramento institutions that contribute to the California policy-making process.
Students engage in everything from conducting legislative research and briefing elected officials, to responding to constituent concerns and drafting policy memos and legislative bills. In this experience, students are exposed to the structures and systems that shape state policy making processes, including internships in an assembly member's or state senator's office, or at an executive state agency, lobbying firm, or non-profit organization. Students live, work, and learn in the state capital, while taking advantage of powerful educational opportunities within the context of their internships and the co-curricular offerings that abound in their thriving host city. All majors are welcome to apply.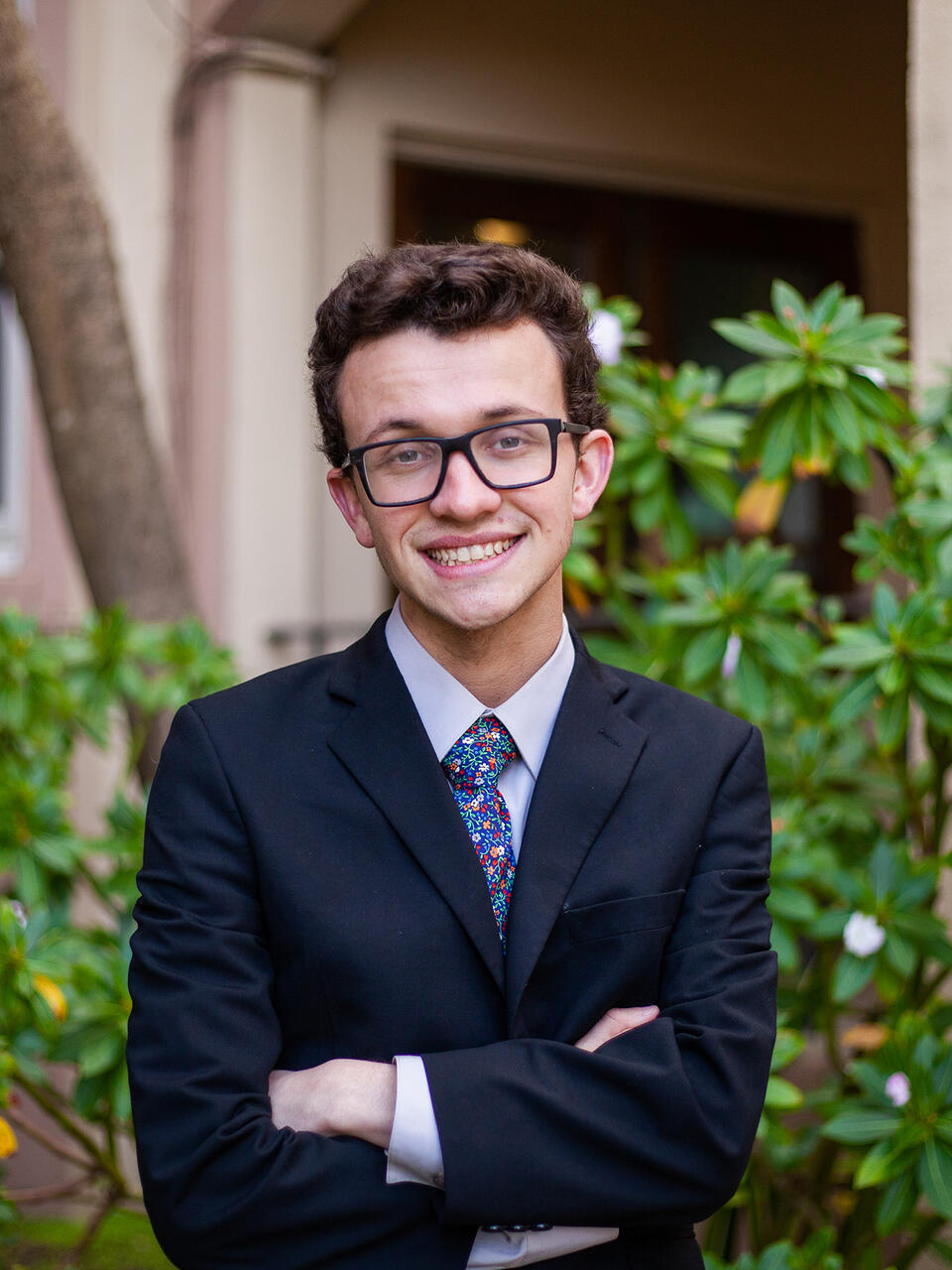 Harlan Crawford '24
McCarthy Fellow in Sacramento
Without an experience like this one, I can't imagine how I'd succeed in making public service a meaningful career for me. No matter where my ambitions take me, I know that this summer's experiences will remain foundational."
Harlan Crawford '24
McCarthy Fellow in Sacramento
Recent Placements/Partnerships
Office of the Governor
Institute for Local Government
Office of the Secretary of State
Department of Education
CA Democratic Party
Delta Stewardship Council
CA State Assembly Offices
CA State Senate Offices
CA Workforce Development Board
CA Correctional Health Care Services
Department of Housing and Community Development
CA Environmental Protection Agency
Office of the Superintendent of Public Instruction
CA State Treasurer
Department of Public Health
Department of Education
Pinnacle Advocacy
Leo T. McCarthy Center for Public Service and the Common Good
2130 Fulton St.
Masonic, Room 106
San Francisco, CA 94117
Hours
Monday - Friday:
8:30 a.m. - 5 p.m.