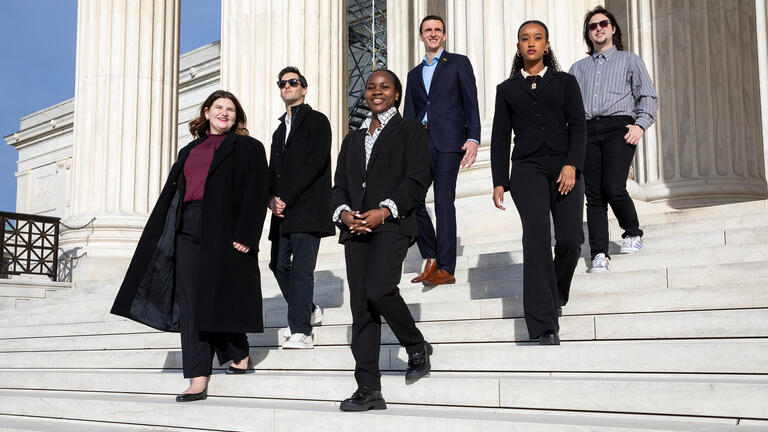 LEO T. MCCARTHY CENTER FOR PUBLIC SERVICE AND THE COMMON GOOD
USF in Washington, DC
Experience

Public Service in our Nation's Capital
USF in DC is a semester-long program in Washington, DC that integrates a full-time internship with relevant coursework taught by USF faculty and University of California Washington Program (UCDC) faculty.
Participants take 16 credit hours after choosing from a range of elective courses and commit to obtaining internship opportunities that meet their interests and skill sets. Students spend either the fall or spring semester engaging with peers from across the country in the heart of the capital, where they will live, learn, and explore all that DC has to offer. Participants also have access to a range of programming, activities, and events while building real-world experience at a public service internship. All majors are welcome to apply.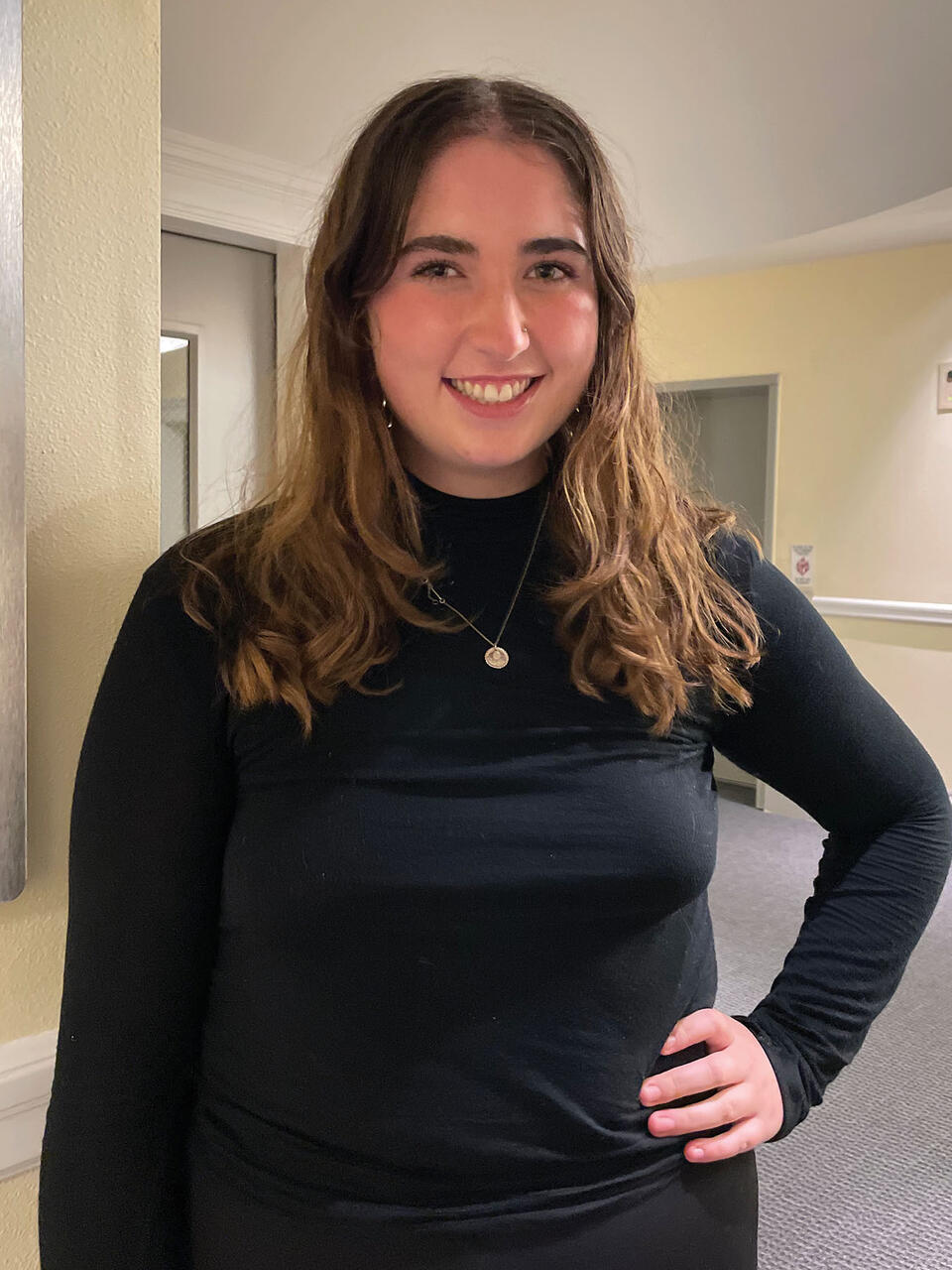 Kallie Barrie
USF in DC Fellow
My experience in D.C. has helped me figure out what I like and don't like. It's helped me start to build my career. I was fortunate to have mentors at my workplace and through USF. Building those relationships threw me a life line."
Kallie Barrie
USF in DC Fellow
Recent Placements/Partnerships
Office of Barack and Michelle Obama
Council on Foreign Relations
U.S. House of Representatives
Office of House Speaker Nancy Pelosi
The White House
Department of Education
U.S. Senate
Natural Resource Defense Council
National Council on Disabilities
Woodrow Wilson Center
UN Relief and Works Agency for Palestine Refugees
House Judiciary Committee
U.S. Department of Education
Congressional Black Caucus Foundation
Congressional Hispanic Caucus Institute
Asian Pacific American Institute for Congressional Studies
Brookings Institution
Center for American Progress
Human Rights First
C-Span
Human Rights Campaign
Peace Alliance
Small Business Administration
White House Office of Public Engagement
United Nations Population Fund
MALDEF
Revolution Messaging
Department of Homeland Security
Lawyers' Committee for Civil Rights Under Law
UN Foundation
Public Defender Service
Common Sense Media
Bose Public Affairs Group
United We Dream
National Education Association
National Immigration Forum
NAACP
Senator Kamala Harris
Senator Mazie Hirono
Senator Kirsten Gillibrand
Congresswoman Judy Chu
Senate Committee on Indian Affairs
In Defense of Christians
Woodward and Avestaei PLLC
Leo T. McCarthy Center for Public Service and the Common Good
2130 Fulton St.
Masonic, Room 106
San Francisco, CA 94117
Hours
Monday - Friday:
8:30 a.m. - 5 p.m.