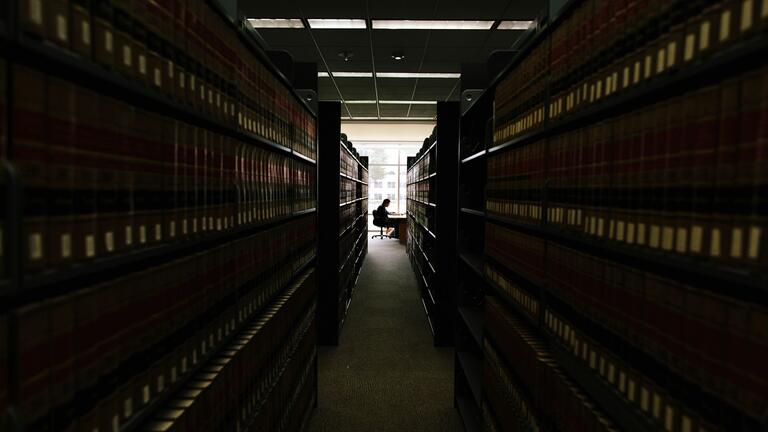 USF LAW
Board of Counselors
The Board of Counselors is a distinguished group of alumni and friends of the law school who provide the Dean with advice about the mission, direction and future of the law school. The Counselors also work to expand the role of the School of Law in the community and to facilitate connection between the School of Law and its alumni and friends.
Chair
Stacy Miller Azcarate
Image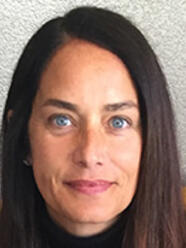 Education: J.D., University of San Francisco School of Law (1996) | B.A., University of California at Santa Cruz
Overview: Stacy Miller Azcarate is the founder of Miller Sabino & Lee, Inc. an award winning legal recruiting company that has consistently been voted The Best Legal Recruiting Company in Northern California. For over seventeen years, Stacy's company has provided attorney recruiting services to a diverse range of clients from Fortune 500 companies to local, national and international law firms.
As a preeminent recruiter and adviser in the legal placement field, Stacy has placed numerous large groups, assisted firms with mergers, opening branch offices and single attorney placements. She has authored articles that have appeared in California Lawyer Magazine, The Recorder, and the Daily Journal. She has been quoted in The Wall Street Journal, The Recorder, The National Law Journal, The American Lawyer, The Wall Street Journal Blog, Abovethelaw.com and GlassHammer.com. She frequently lectures and gives presentations on legal recruiting, professional development and the business of the legal profession.
Stacy is a member of the California Bar, the American Bar Association, and serves on several boards including the Jack and Buena Foundation. She is the past President of the Lawyer's Club of San Francisco and the USF School of Law Board of Governors. She is also active in the ACC Bay Area Chapter, the San Francisco Bar Association and the USF Women Lawyers Committee.
Vice Chair
Jean Afterman
Image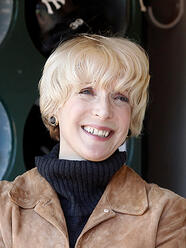 Education: J.D., University of San Francisco School of Law (1991) | B.A., University of California at Berkeley (1979)
Overview: Jean Afterman is the Senior Vice President and Assistant General Manager of the Yankees. She is an integral part of the Yankees' efforts and operations in Asia — focusing on international sports and licensing with an emphasis on U.S.-Japan matters. She was instrumental in developing the club's relationship with the Yomiuri Giants of the Japan Central League and in creating a working agreement with the Chinese Baseball Association.
She is a frequent guest speaker on the topics of women in sports and the business of baseball. For many years, she maintained an active role in the Bronx community — organizing Yankees-sponsored Read-A-Thons, directing a mentoring program which matches Yankees employees with fourth and fifth grade students, and working with high school-aged students engage with career-orientation programs. She has served on the Board of Beyond Sport, Board of the Major League Baseball Players Alumni Association, Board of Directors of DREAM, and Board of Trustees of the Women's Sports Foundation.
Her contributions and leadership have been repeatedly recognized throughout her baseball career. She has been profiled by Forbes, New York Post, San Francisco Chronicle, ESPN, Sports Business Journal, and more.
Frank Cassidy
Image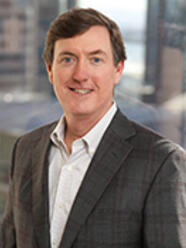 Education: LL.M., University of San Francisco School of Law (2016) | J.D., University of California, Hastings (1993) | A.B., University of California, Davis (1990)
Overview: Frank Cassidy has practiced in tax accounting for over 27 years, and has been with Andersen Tax as Managing Director of the SF Office since 2002. His primary practice involves helping high net worth individuals preserve wealth through strategic income and estate planning. Before joining Andersen, he was with Arthur Andersen. 
Eugene Ferrer
Image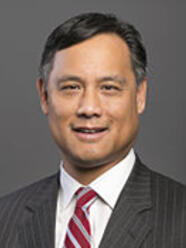 Education: J.D., University of San Francisco School of Law (1992) | B.S., University of the Pacific (1986)
Overview: Eugene Ferrer is a partner in the Corporate practice at Paul Hastings and is based in the New York office. Eugene represents investment banks, financial institutions, investment advisers and investors in securitization and structured finance transactions, with a particular emphasis on structured credit products and collateralized loan obligations. He is a ranked lawyer in both Chambers USA and Chambers Global and has been included in Best Lawyers in America since 2010.
Patrick J. McGaraghan
Image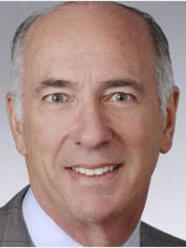 Education: J.D., University of San Francisco School of Law (1969) | B.S., Stanford University (1966)
Overview: Pat McGaraghan spent 51 years with the law firm of DLA Piper LLP and its predecessor firms Ware & Freidenrich and Gray Cary Ware & Freidenrich, all in the firm's Palo Alto office. Pat had a transactional real estate practice, with a focus on the acquisition, development and financing of commercial and residential development projects, until his retirement in December 2020. Pat has served on the Board of numerous non-profit agencies, including Vista Center for the Blind and Visually Impaired, Children's Health Council of Palo Alto, Stanford University Hospital and Habitat for Humanity Greater San Francisco.
Hon. Stephen Murphy
Image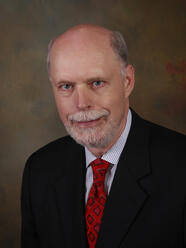 Education: J.D., University of San Francisco School of Law (1981) | B.A., College of the Holy Cross (1977)
Overview: Judge Murphy serves on the San Francisco Superior Court. Prior to his appointment by Governor Brown in December 2016, Stephen was a sole practitioner from 1999 – 2016 specializing in employment law. Previously he worked as a partner at Bianco and Murphy until 1999, Bianco, Brandi and Murphy until 1992, and Bianco, Brandi and Jones from 1988 to 1991, where he began as an associate in 1982. He is also a published author, having written such works as Their Word is Law: Best-Selling Lawyer-Novelists Talk about their Craft, What If Holden Caulfield Went To Law School?, and ALIBI.
Hon. Maria Rivera
Image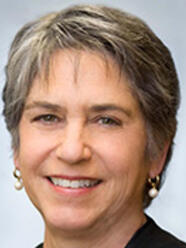 Education: J.D., University of San Francisco School of Law (1974) | B.A., Smith College (1970)
Overview: Justice Rivera is an Associate Justice in the First District Court of Appeal, Division Four. Prior to that, she served as a Judge of the Superior Court in Contra Costa County, in Martinez, California from January 1997 to January 2002. Justice Rivera's assignments included General Trial Department (felony jury trials); Supervising Judge, Family Law Division; Civil Division; Executive Committee, 1997-1999; Chair of Family Law Building Committee.
Richard Saveri
Image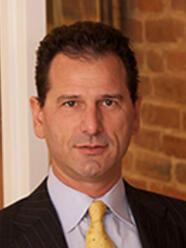 Education: J.D., University of San Francisco School of Law (1994) | B.B.A., University of Texas, Austin (1990)
Overview: Richard Saveri is the Managing Partner of the law firm of Saveri & Saveri, where he has worked since graduating law school. Rick is the son of USF law alumnus Guido Saveri, who founded Saveri & Saveri in 1959 with his younger brother Richard. Rick specializes in antitrust and complex litigation matters and the practice emphasizes class action antitrust litigation, and has the highest rating in Martindale Hubbell, "AV."
Gary Scholick
Image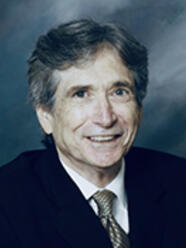 Education: J.D., University of San Francisco School of Law, magna cum laude (1974) | A.B., City University of New York- Hunter College, Phi Beta Kappa (1968)
Overview: Gary Scholick is a prominent Bay Area attorney who has practiced labor and employment law since his graduation from USF School of Law. A principal of the law firm Independent Employment Counsel, LLP, he currently provides impartial attorney at law services, including objective workplace investigations of discrimination, retaliation, harassment and other misconduct claims, and expert witness testimony. He was previously a partner and General Counsel at Littler Mendelson. Since the late 1970s, Mr. Scholick has received Martindale-Hubbell's highest peer review ratings for professional excellence and ethical standards. Mr. Scholick has also been regularly selected by LexisNexis Martindale-Hubbell as a Top Rated Lawyer in Labor and Employment.
Claire Solot
Image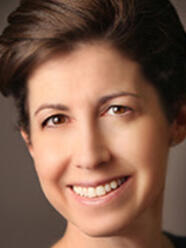 Education: M.S., University of San Francisco School of Business and Professional Studies (2015) | J.D., University of San Francisco School of Law (1992) | B.A., Mills College (1988)
Overview: Claire Solot is currently Managing Director of the Bigglesworth Family Foundation and recently co-founded Legal Services Funder Network (LSFN) in 2014. She is also a board member of the Urban School of San Francisco, and a member of the Board of Directors for both Dollar Land Associates LLC and Merchants National Properties Inc. She has served as past executive director for the Marcled Foundation, and is a former officer and board member of the Jewish Family and Children's Service of San Francisco. She also serves on the boards of additional nonprofits in San Francisco.
Emeriti Board of Counselors
Hon. Saundra B. Armstrong '77
Robert Bianco '61+
Gregory Blaine '91
Thomas Brandi '72
Michael Brown '82
Donald Carano '59+
James "Jim" Canty '66
Doris Cheng '98
Justice Ming W. Chin '67
Lawrence M. Cirelli '78
Peter J. Donnici
Robert E. Dryden '54
Hon. Lynn Duryee '79
Hon. Judith Epstein '77
Paul Finigan '72+
Peter Folger '73
James Fox '69
Max Gutierrez '59
Hon. Daniel "Mike" Hanlon '64
Elizabeth Helfrich '58
Hon. Donald King '58 (Ret)
Molly Lane '90
John L. McDonnell Jr. '63
John "Jack" Meehan '59
Patrick Mohan '73
Denise Trani-Morris '86
Martin "Pete" Murphy '61+
Frank Pitre '77
Lindbergh Porter '81
Michael Raddie '60
Janice Ramsay '69
Robert A. Randick '69
John C. Siegel '77
School of Law Alumni Association
Kendrick Hall, 338
2130 Fulton Street
San Francisco, CA 94117