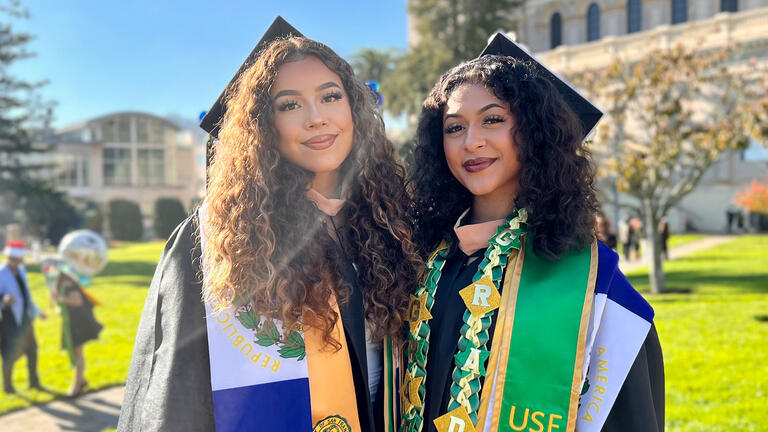 OUR DIFFERENCE
Consumer Information (ABA Required Disclosures)
The University of San Francisco School of Law is approved by the Council of the Section of Legal Education and Admissions to the Bar of the American Bar Association, 321 North Clark Street, Chicago, IL 60654, 312-988-6738.
This page contains links to information that is posted throughout the USF School of Law website to help prospective students and others access the Consumer Information required by the American Bar Association Council of the Section on Legal Education and Admissions, and other useful content.
ABA Standard 509 Report
---
Data about admissions, financial aid and costs, conditional scholarships, enrollment and attrition, class sizes, faculty and administrators, and bar passage statistics can be found in the following documents:
2014-2016 Standard 509 reports (above) each contain bar pass data for the previous year
If you need assistance accessing any of the ABA Standard 509 reports, please contact lawcommunications@usfca.edu.
Graduate Employment Summaries
Information on employment outcomes for the Class of 2020 may not reflect a particular law school's typical results in this area. As a result of the COVID-19 pandemic, bar admission exams were canceled or delayed in many jurisdictions, thus making it more challenging for graduates to secure employment by the annual Graduate Employment Status Date of March 15. Please reference the 3 years of employment outcome data posted on the ABA Required Disclosures webpage of each ABA-Approved Law School or at www.abarequireddisclosures.org
Web-Based Employment Summaries
Bar Passage Reports
2014-2016 Standard 509 reports (above) each contain bar pass data for three prior years
Academic Information
Admissions
Tuition and Financial Aid
Faculty and Administrators
Facilities