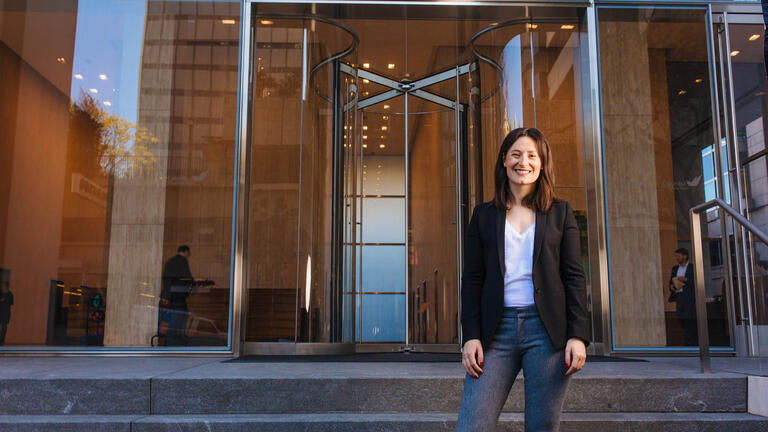 Intellectual Property & Technology Law, LLM
Become an expert in American, international, and comparative intellectual property law
The LLM in Intellectual Property and Technology Law program offers students the opportunity to learn substantive law and gain hands-on experience in the tech capital of the world. The program not only gives students a strong foundation in the subject area, but also allows students to learn from practitioners in the field who serve as part of our extensive group of adjuncts.
Apply Now
Deadlines and application instructions for Intellectual Property & Technology Law, LLM.
Our Program
Students in the IP and Technology Law LLM program come from diverse backgrounds, including law and science, and many have years of experience in the science and technology fields. The program is open to those with first degrees in law or who have a similar degree or are qualified to practice law in a foreign country. Patent and trademark practitioners are especially encouraged to participate in the program. Students are fully integrated with the JD program, ensuring exposure to diverse points of view and the opportunity to expand their network beyond the LLM program.
In addition to the LLM specific courses, the degree requires a certain number of units of credit in Intellectual Property and Technology Law.  Students enrolled in the LLM in Intellectual Property and Technology Law can choose to also prepare for a U.S. Bar Exam.
Skills training, including hands-on training through externships in Bay Area law firms and businesses and USF's many in-house law clinics, and career development are key features of the program.  Through the Internet & Intellectual Property Justice Clinic, Students become temporary registered agents under the U.S. Patent and Trademark Office (USPTO) Certification Program, allowing them to practice both trademark law and patent law (under faculty supervision).
Much of what I've achieved in my career is thanks to USF's excellent professors who gave me a sound foundation in intellectual property law, which is key to my role as the head of Chile's patent and trademark office."
Maximiliano Santa-Cruz LLM '02 Director General of Chile's National Institute of Industrial Property
New Day, New Challenges in IP Law
For Sophia Mangold LLM '17, working in data privacy and intellectual property law is a chance to help her company navigate the dynamic legal changes happening in the field, both in the United States and abroad.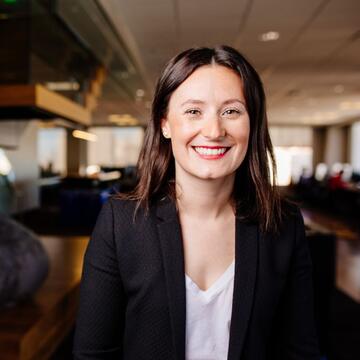 LLM Programs in International Transaction and Comparative Law & Intellectual Property and Technology Law
2130 Fulton Street
Kendrick Hall, 230
San Francisco, CA 94117