International & Comparative Law
Image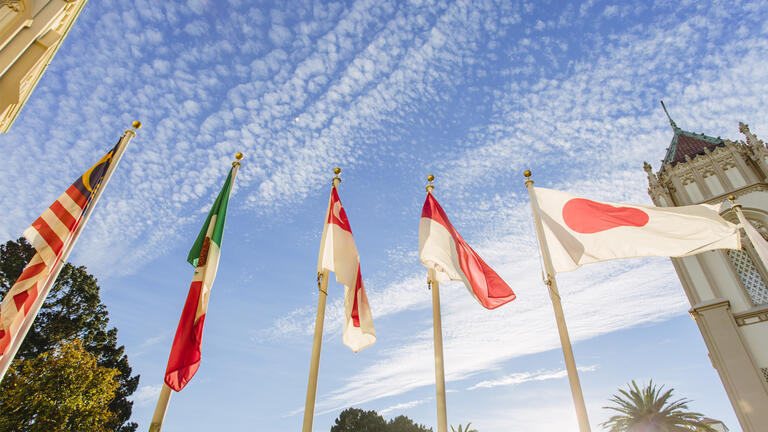 It's no longer enough for lawyers to understand domestic legal issues.
Through USF School of Law's extensive menu of international programs, you'll develop a comprehensive understanding of how to do business and pursue justice across the globe.
Coursework recognizes the increasing globalization of the practice of law, whether specializing in comparative, business, or human rights law. USF Law provides extensive opportunities to study abroad in traditional or immersion courses. Externships, in which you'll apply the skills you've learned in school at NGOs, international law firms, nonprofit organizations, and foreign judicial offices, present unbounded opportunities for learning and growth.
Students who participate in the innovative Frank C. Newman International Human Rights Law Clinic partner with human rights defenders in exile and work to leverage these defenders' expertise and deep knowledge of specific human rights issues. Students gain invaluable, hands-on experiences and skills, including: interviewing clients, experts, and witnesses; client counseling and strategic planning; legal research and writing; written and oral advocacy; and campaign building, organizing, and lobbying. Professor Lindsay M. Harris serves as director of the International Human Rights Clinic
Select Courses
Comparative Law
E.U. Law
International Business Transactions
International Criminal Law
International Human Rights

International Taxation

Public International Law
Faculty
Lindsay M. Harris is a professor of law and director of the Frank C. Newman International Human Rights Clinic
Reza Dibadj is an expert in International Law and Arbitration and Business Law.
 
Certificate
Clinic
Student Exchanges
Beijing, China
Prague, Czech Republic
Representative Externships
Baker & McKenzie LLP, Vietnam
Boehmert & Boehmert, Germany
Cleveland Scott York, United Kingdom
De Gaulle Fleurance & Associés, France
Deloitte, Czech Republic
Duane Morris LLP, Vietnam
Ernst & Young, Mexico
Trevisan & Cuonzo Avvocati, Italy
Student Organization
International Law Society