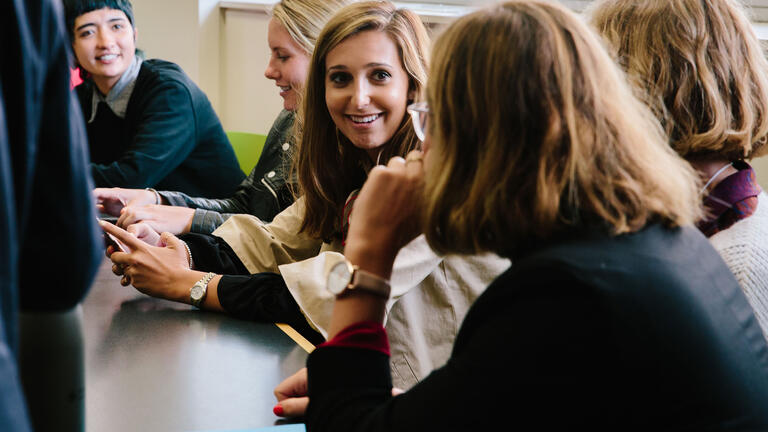 SCHOOL LIFE & CAREERS
Organizations & Associations
As a student at the USF School of Law, you'll become part of the fabric of our community through diverse student associations, organizations, and activities in and out of Kendrick Hall.
Students forge lifelong friendships and professional networks during their years here, as they collaborate with their peers on everything from Moot Court competitions, student-run academic journals, student organizations, and more.
All students are members of the Student bar Association (SBA), which sponsors social and cultural activities and gives students a voice in school policy.
The SBA, which funds and oversees student organizations, partners with the law school administration to maintain a healthy, happy, and successful student body. From the annual spring barbecue to the Barrister's Ball for graduating students to lunchtime panel discussions, the SBA enriches the life of every law student.
What I value most about my education at USF is the incredible community of which I have been privileged to be a part since the day I set foot on campus. USF was exceptionally collegial and supportive while I was in law school and has been even more so now that I'm an alum."
MOLLY MORIARTY LANE '90 Managing Partner of Morgan Lewis's San Francisco Office
Learn More About our Student Organizations & Associations