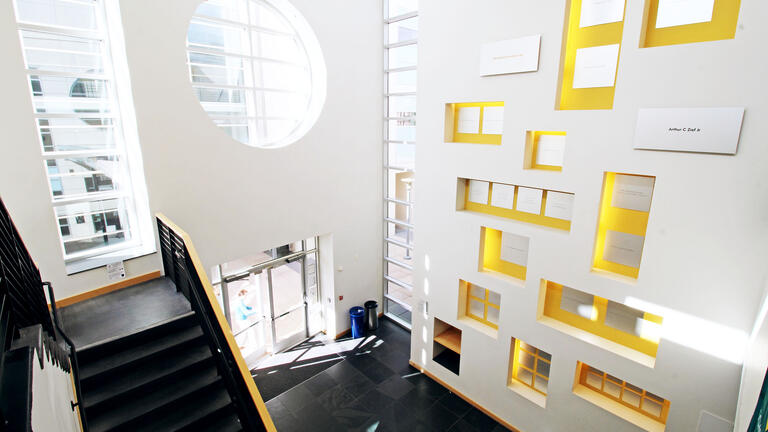 Dorraine Zief Law Library
The Dorraine Zief Law Library organizes legal research resources to help ensure that the USF School of Law community has access to relevant legal and interdisciplinary information. We select tools that allow us to support the curricular and research needs of the USF Law community, and our professional law librarians teach practical legal research strategies. 
The law library provides an attractive and comfortable research and study environment for the USF Law community. The building features wireless access, ample study seating, group study rooms with audio-visual equipment, and a computer lab designed for legal research instruction.
Get Started with
Key Services
We're here to help you find what you need to work effectively.