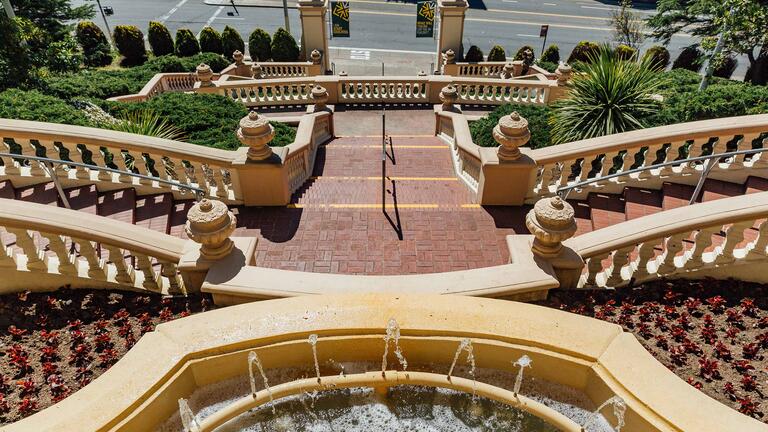 OUR DIFFERENCE
Leadership
They shape your law school experience. Get to know who they are, what they've done, and their visions for the USF School of Law.
Susan Freiwald, Dean and Professor of Law
Image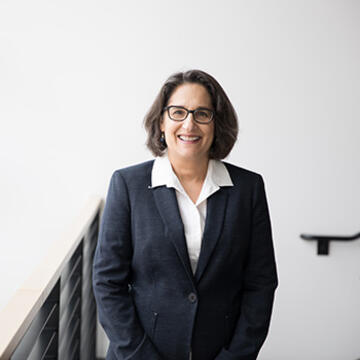 Dean and Professor of Law Susan Freiwald became the 19th dean of the University of San Francisco School of Law on July 1, 2019, after serving one-year terms as the school's interim dean and associate dean for academic affairs. Since joining the law school's administration after 20 years as a member of the USF faculty, Dean Freiwald has spearheaded a revamp of the curriculum, redesigned the first-year orientation and tutorial programs, and launched the Academic and Bar Exam Success Program. In addition, she raised $6.1 million from an anonymous donor to establish the Justice for Animals Program, with an endowed chair in animal law. Under her leadership, the law school expanded its Racial Justice Clinic in a groundbreaking partnership with the San Francisco DA's office, employing two new staff attorneys with donor-supported funds.
As a faculty member, Dean Freiwald received the School of Law Distinguished Professor Award, published numerous law review articles on the regulation of online surveillance, and briefed and argued major cases involving the Fourth Amendment protection of new communications technologies. She has been recognized for her leadership in securing landmark electronic surveillance legislation in California.
MEET DEAN FREIWALD: WATCH THE VIDEO
Amy Flynn, Associate Dean for Academic Affairs
Image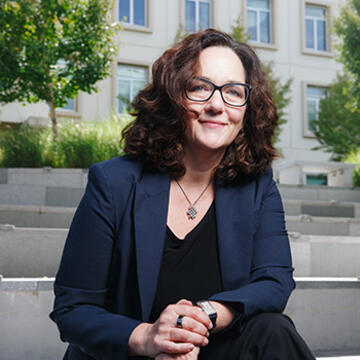 Prior to joining USF Law in 2007, Amy Flynn served as the assistant public defender in Contra Costa County since 2004. She is the co-author of California Criminal Law: Cases and Problems, 4th Ed. As associate dean for academic affairs, she oversees the law school's academic programs and is responsible for curricular program development and implementation, including the Academic and Bar Exam Success Program. As a member of the faculty, she has taught Criminal Law, Criminal Procedure, Appellate Advocacy, Legal Research, Writing, and Analysis I and II, Criminal Practice, and Legal Drafting. Prior to assuming her current role, Associate Dean Flynn led USF's moot court program, including both USF internal first-year students program and the advocacy competition program for continuing students.
A USF Law 2004 Summa Cum Laude alumna, Associate Dean Flynn also oversees the Keta Taylor Colby Death Penalty Project (KTC), which was established in 2001 to involve law students in the interim reform, and ultimate abolition, of the death penalty in the United States. In this capacity, Flynn teaches a spring seminar and travels to the South each summer to guide and support KTC students.
Lara Bazelon, Associate Dean for Faculty Scholarship
Image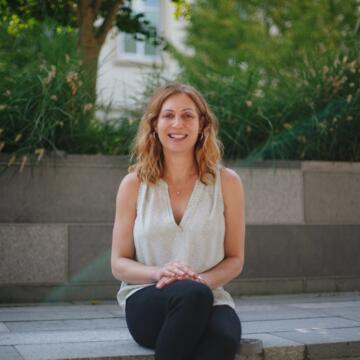 Professor Lara Bazelon was named the School of Law's associate dean for faculty scholarship in August 2022. The Associate Dean for Faculty Scholarship helps support and optimize the impact of faculty research and writing, while also creating programs to foster a vibrant intellectual community at the School of Law.  
Prof. Bazelon also serves as the director of the Criminal Juvenile Justice and Racial Justice Clinical Programs. From 2012-2015, she was a visiting associate clinical professor at Loyola Law School and the director of the Loyola Law School Project for the Innocent. Professor Bazelon was a trial attorney in the Office of the Federal Public Defender in Los Angeles for seven years. Prior to that, she was a law clerk for the Honorable Harry Pregerson on the United States Court of Appeals for the Ninth Circuit.  
Professor Bazelon is a contributing writer for  Slate and Politico Magazine, where her long-form journalism and opinion pieces appear regularly, including a long-running series in Slate on issues arising from wrongful convictions. Her essays and op-eds have also been published in the New York Times, Washington Post, Atlantic, San Francisco Chronicle, and Los Angeles Times. 
Stephanie Carlos, Assistant Dean for Student Affairs
Image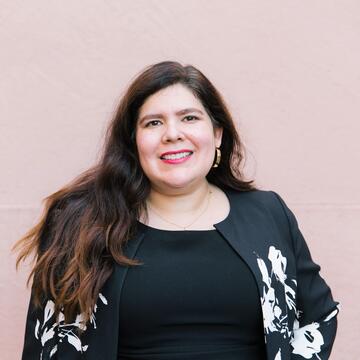 Stephanie Carlos has served as the Assistant Dean for Student Affairs since 2018. In her role, Dean Carlos oversees student organizations, and mission-related activities, which include mental health and wellness programs, public interest and social justice programs, pro bono and community service programs, and equity and inclusion awareness initiatives and activities. 
From 2004 to 2018, Dean Carlos worked in the USF Law admissions office in various roles, most recently as the Associate Director of Admissions, and prior to this time, she worked in admissions and financial aid at UC Hastings College of the Law and University of La Verne. Dean Carlos has an MA in Organization and Leadership from the University of San Francisco as well as a BA from Claremont McKenna College.