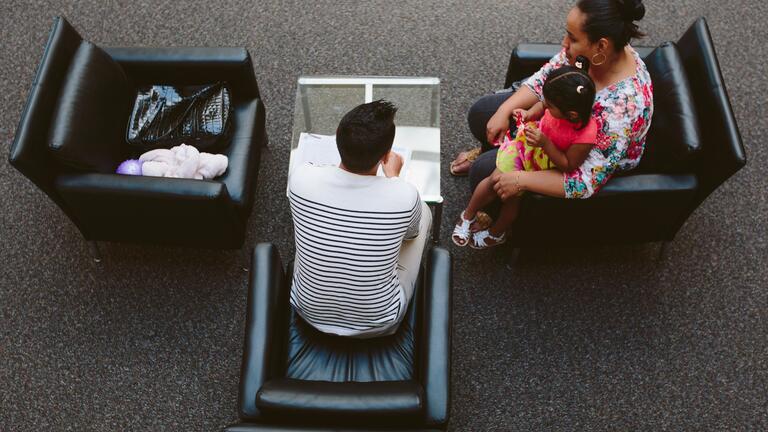 USF LAW
Women Lawyers Committee
The USF Women Lawyers Committee was founded more than 30 years ago by USF School of Law graduates.
The Mission of the WLC is to:
Maintain the close ties they formed with other women during law school
Provide guidance and support for current law students who are members of the Women's Law Association (WLA) and women who have recently completed their legal education at USF.
Establish a full-tuition Scholarship for Transitional Students to help them make the transition from another career to law school. (A "Transitional Student" is a first-year law student with a five-year break in his or her education, i.e., has been out of school at least five years between college and law school.) The Recipient must have financial need, have been involved in community service, parenting or gainful employment before law school and show an interest in community service after law school.
Scholarship for Transitional Students
The USF Women Lawyers Committee has awarded partial tuition scholarships to transitional students since 1987. Recipients have included: Mary Jan Delisi Lofthouse '91, Patricia Simmons '91, Lyn Harlan '93, Laura Lederer DePaul '94, Cynthia Levin '98, Diane Webb '98, Kristin Lamson '99, Shannon Thorne '01, Jie Zhou '01, Diana Carabajal-Strait '02, Kate Flick '04, LaRon (Doty) Hogg-Haught '04, Jennifer Lynch Boalt '05, Charlotte Westfall '06, Stanley Radtke '07, Brenda Balzon '09, Michell Nuňez '09, Nicole Kundsen '10, Sheila Husting '11, Maya Kevin '12, Molly LeGoy '14, Rebecca Dames '14, Alex Leenson '15, Anna Manuel '17, Srijana Dhakhwa '18, Belen Trigueros '18, Roxanne Dominguez-Shell '19, and Linda Szabados '20.
The Scholarship for Transitional Students is based on a portion of the interest generated by its endowed funds. The bulk of the interest is dedicated to the Scholarship fund. The endowment is ONLY used for scholarships, not for fundraising or programs.
The 2017-2018 Women Lawyers Committee Scholarship for Transitional Students has been awarded. Information for the 2018-2019 Scholarship will be published at a later date.
Make an online gift today. Checks payable to "USF School of Law" with "Transitional Student Scholarship" in the memo line may also be sent to: USF School of Law, c/o Caroline Knowles, 2130 Fulton Street, San Francisco CA 94114. 
Annual Panel, Scholarship Fundraiser, and Reception
Each year, the Committee hosts a variety of events including panel discussions, a scholarship reception, fundraisers and networking functions. 
USF Women Lawyers Celebrate and Inspire After 30 Years of Trailblazing 
The mood was festive and the crowd animated on June 2, 2015, when approximately 70 people gathered at Nixon Peabody's San Francisco office to participate in the USF Women Lawyers Committee panel presentation and networking reception, "USF Women Lawyers Committee Celebrating 30 Years, Still Blazing Trails." The event commemorated the Committee's 30th Anniversary and raised $24,160 for the Scholarship for Transitional Students, a partial tuition grant that the Committee has awarded every year since 1987. Read more about the 2015 event.
School of Law Alumni Association
Kendrick Hall, 338
2130 Fulton Street
San Francisco, CA 94117