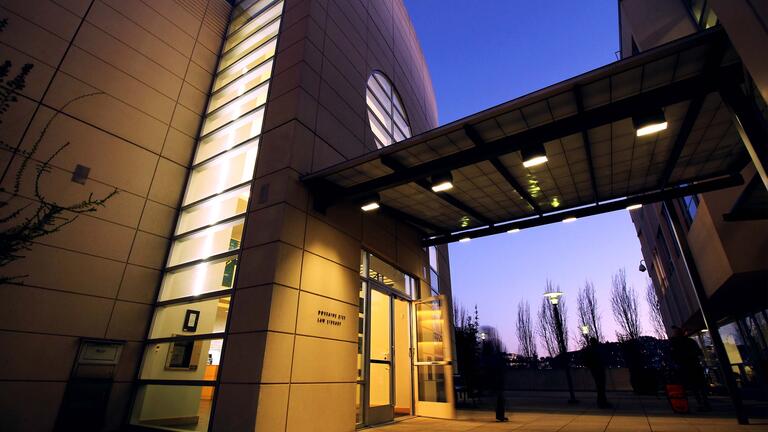 OUR DIFFERENCE
Our Campus
While photos can highlight the key features of the Koret Law Center and USF's campus — located near Golden Gate Park and just minutes from San Francisco's Civic Center — there's no substitute for seeing our beautiful campus for yourself. We encourage you to plan a visit, and get a guided tour from one of our current law students and even sit in on a class.
Zief Law Library
The Dorraine Zief Law Library organizes legal research resources to help ensure that the USF School of Law community has access to relevant legal and interdisciplinary information.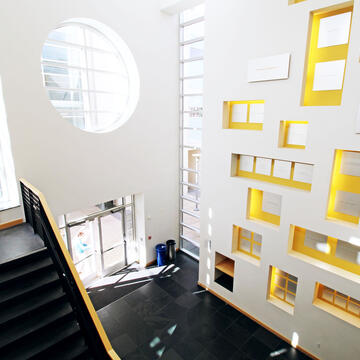 Housing at St. Anne's
Opening in 2017, this newly renovated residence houses approximately 45 students, most in single rooms, with a central kitchen and large lounge area, communal bathrooms, and laundry facilities. It's located near campus in the vibrant Inner Sunset neighborhood, at the St. Anne of the Sunset Church and School site.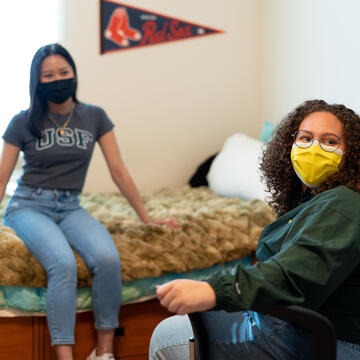 Kendrick Hall
Completely renovated in 2003, Kendrick Hall is home to lecture halls, seminar rooms, a moot court room, faculty and administrative offices, student lounge and meeting space, an art gallery, and soaring atrium.