Law Clinics give you the opportunity to represent real clients in real cases. Under the supervision of a professor, you'll step out of the classroom and into the courtroom to work on a range of legal matters, from civil, to criminal, to juvenile law cases, and more.
Criminal & Juvenile Justice Law Clinic
The criminal justice system needs repair. Though crime rates have fallen over the past four decades, the U.S. has the highest incarceration rate in the world. More than 2 million people are behind bars. As a result of certain laws and policing practices, minorities and low-income residents are disproportionately likely to be arrested and imprisoned, often for non-violent crimes.
USF's School of Law teaches students how to navigate the complicated criminal justice system to both ensure justice and to best advocate for their clients. Second- and third-year students represent people charged with misdemeanor offenses in San Francisco Superior Court. They also represent San Quentin State Prison inmates who were incarcerated for crimes they committed as teenagers and are now eligible for parole.
Under the supervision of USF law professors, the students handle nearly every aspect of a client's case, including client and witness interviews, investigations, court appearances, client counseling, motions practice, suppression hearings, motion to return property hearings, trials, appeals, and writs of mandate.
Students attend a weekly seminar together with students in the Racial Justice Clinic. In the seminar, students learn the skills necessary to defend a criminal case from investigation to closing argument. The seminar also has a variety of dynamic and accomplished guest speakers who share their knowledge and experience.
The most rewarding part of working in the clinic was the amount of real experience we gained from working on cases from beginning to end,  from interviewing the client to writing the motions and arguing them in court. The most challenging part was that I was in court for the first time, but Professor Bazelon was there for every step of the way. This experience confirmed that I am capable of litigation, something I didn't think I would like, but now have found that I am suited for it and look forward to progressing further in criminal defense or my other interest, family law."
Image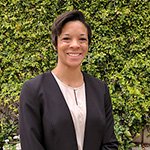 ROBYN HALL '18
Our Stories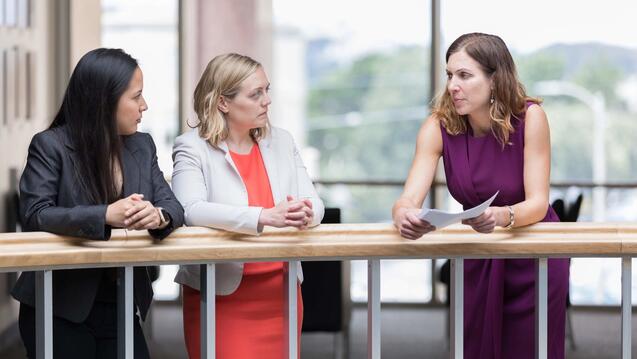 In more than a decade of arguing cases in court, Professor Lara Bazelon has witnessed the stubborn cultural biases female attorneys must navigate to simply do their jobs.
Immigration & Deportation Defense Clinic
The Immigration and Deportation Defense Clinic represents unaccompanied immigrant children and families who are in removal proceedings in the San Francisco Immigration Court. The majority of clients are seeking asylum and come from the Northern Triangle in Central America and Mexico.  Most of the children the clinic represents are also eligible for Special Immigrant Juvenile status and the clinic represents these children in state court as well.
Under the supervision of the director and supervising attorney, students work closely with clients in preparation for their asylum hearings or interviews at the Asylum Office, including the drafting of declarations and supporting evidence, as well as the preparation of direct testimony and practice for their hearing or interview. Some students also help minors in state probate and family law courts who seek guardianships or custody findings in order to qualify for Special Immigrant Juvenile Status. Through their work, students learn how to be ethical and successful immigration attorneys in a nonprofit setting.
The clinic has over 500 active cases. It also employs two other attorneys, three paralegals, and a social services coordinator. The clinic works with people who have escaped extreme violence and trauma, and clients' bravery and strength inspire clinic employees and students alike. In addition to casework, students have the opportunity to participate in clinic-organized events, such as Know Your Rights presentations in the Central Valley and trips to immigration detention facilities and the border.
Partners
The clinic partners with collaboratives in San Francisco, Sonoma, and San Mateo counties, and is funded by the City and County of San Francisco, San Mateo County, the Secure Families Collaborative in Sonoma County, and the California Department of Social Services. The clinic also works closely with the Bar Association of San Francisco and community-based organizations throughout California.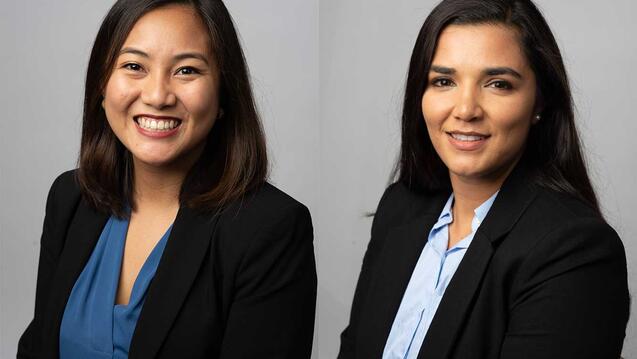 Law students Nicolette Bencito '22 and Violeta Velazquez '22 successfully advocated for a family's right to a new immigration hearing.
Immigration Policy Clinic
From the border to Dreamers, to healthcare for undocumented immigrants — immigration policy is at the forefront of U.S. political debate. USF's Immigration Policy Clinic analyzes changes to immigration policy, prepares resources for people affected by it, while providing direct assistance in special cases.
Under the direction of nationally recognized immigration experts, students tackle a variety of projects and develop critical skills, such as learning to work with clients suffering from PTSD and producing podcasts. Students conduct Know Your Rights presentations for Bay Area residents, provide expertise to lawmakers developing immigration legislation, and represent "crim-imm" clients who need to obtain post-conviction relief after unknowingly pleading guilty years ago to an offense that rendered them deportable. Some recent projects include working with migrant youth in SF juvenile court, helping to develop more resources for immigrant communities in East Oakland, and developing expertise for those serving African migrant communities across the country.
In partnership with the Catholic Legal Immigration Network, students also assist detainees who represented themselves pro se before an immigration judge and now have an appeal to the Board of Immigration Appeals.
Frank C. Newman International Human Rights Law Clinic
Following World War II, San Francisco was the birthplace of the United Nations. Now, USF law students have a chance to continue the city's legacy by working with the UN on critical human rights issues involving women and children, and a broad spectrum of individual rights, including access to adequate housing, clean water, and the prohibition against torture and group rights such as food sovereignty and the impact of foreign debt.
USF is one of the few law schools that sends students to participate at UN bodies. Students research and prepare presentations for the United Nations Human Rights Council and the Commission on the Status of Women.
In addition, as representatives of Berkeley-based NGO Human Rights Advocates, students have a chance to present cases to the Council at its headquarters in Geneva, Switzerland, or to the Commission on the Status of Women in New York City. Students may also work on briefs detailing international law standards to U.S. courts and represent individual clients before the Inter-American Commission on Human Rights.
Students will engage with the legal practice hands on, learning a variety of practical skills by:
Preparing reports on subjects covered by the UN bodies
Researching and verifying facts for their reports
Preparing and making oral statements for the bodies
Discussing their topics with government delegates at the meetings
Attending and participating in resolution drafting sessions
Presenting their projects and what they learned at a law school public event
Internet & Intellectual Property Justice Clinic
In the Bay Area, a hub of invention and innovation, companies and individuals need lawyers to help them protect their intellectual property. Students in USF's Internet and Intellectual Property Justice Clinic have the opportunity to do just that.
Under the supervision of faculty, students take on pro bono clients, handling patents, trademark and copyright cases from intake to resolution. Clients are individuals and startups working toward social and environmental change, inventors, artists, entrepreneurs, as well as small companies in trademark disputes against larger companies.
Students become temporary registered agents under the U.S. Patent and Trademark Office (USPTO) Certification Program, allowing them to practice both trademark law and patent law (under faculty supervision) before the USPTO, and to file trademark applications, defend trademark oppositions/cancellations, and file patents. The Clinic does a wide-variety of other work, such as assisting with copyright registrations, IP licenses and assignments, NDAs and other contracts, and internet-related tasks such as assisting clients with privacy policies, terms of service, and domain disputes.
Regardless of whether students decide on a career in intellectual property law, the practical skills learned in the clinic — from negotiating disputes to performing risk analysis to contract drafting skills — make participants highly desirable to any law firm. These skills include:
Performing risk analysis for potential use of a trademark or patent
Filing patent and trademark applications
Responding to trademark and patent examiner office actions
Negotiating trademark disputes
Participating in trademark oppositions and cancellations
Filing copyright applications and reconsiderations
Draft privacy notices and advice on privacy compliance
Contract drafting and negotiation
Case research and memo writing
Client communication and management
Case file management and time tracking
In order to process patent applications, students must have earned an undergraduate and/or graduate degree in science.
Racial Justice Clinic
The Racial Justice Clinic was founded in 2016 to address systemic racism within the criminal legal system with a focus on high-impact discrete projects. 
Wrongful convictions.   The Racial Justice Clinic began litigating wrongful conviction cases in 2019 when it took on the case of Yutico Briley, a Louisiana man convicted of an armed robbery he did not commit and sentenced to 60 years in prison with no possibility of parole.  Following two years of investigation and litigation that involved multiple trips to New Orleans, Briley's conviction was overturned.  In March 2021, Briley was released from prison after serving more than eight years.   Currently, the RJC is representing a wrongfully convicted man in Indiana who has been incarcerated since 1998 for a murder he did not commit.  The RJC is committed to representing innocent men and women who have no one else to help them.
San Francisco District Attorney's Innocence Commission.  In fall 2020, the San Francisco District Attorney appointed Professor Bazelon as the Chair of the city's new Innocence Commission.  The Innocence Commission is a panel of experts appointed by the DA who serve on a volunteer basis to review cases where an incarcerated person asserts that they were wrongfully convicted.  Racial Justice Clinic students work with Professor Bazelon and Supervising Attorney Charlie Nelson Keever to review and investigate those wrongful conviction claims on behalf of the  Innocence Commission.  The Commission's first case was that of Joaquin Ciria, who was convicted of first degree murder in 1991.  After an exhaustive investigation, the Commission concluded that Ciria was factually innocent and transmitted written findings to the SFDA.  After reviewing the Commission's work and the case file, the SFDA agreed that Ciria was innocent and took that position in court.  In April 2022, the Racial Justice Clinic celebrated Ciria's exoneration after San Francisco Superior Court Judge Brendan Conroy overturned his conviction.  Ciria's was the first collaborative exoneration in San Francisco history.
Racial Justice Act.  Racial Justice Clinic students work to implement the California Racial Justice Act (RJA), a landmark law that prohibits the state from seeking or obtaining a criminal conviction, or from imposing a sentence based upon race, ethnicity, or national origin.  Under the supervision of Professor Bazelon and a clinic staff attorney, students consult with trial and appellate attorneys to evaluate potential RJA claims, track appeals and legal developments concerning the application of the RJA, and assist in drafting motions and claims applying the new law.
Racial justice in higher education.  Racial Justice Clinic students represent students of color charged with expellable offenses in campus disciplinary proceedings. These are high stakes cases in which a student's right to continue with his or her education is at stake.  
San Francisco Public Defender's Office.  Some Racial Justice Clinic students also work on a special partnership with the San Francisco Public Defender's Office. Students work directly with clients in the Pretrial Release Unit and on policy projects championed by the office.  Under the supervision of Deputy Public Defender Jacque Wilson, students advocated for critical amendments to California's felony-murder rule which were signed into law in 2018.   
Students also attend a weekly seminar together with students in the Criminal and Juvenile Justice Law Clinic.  In the seminar, students learn the skills necessary to defend a criminal case from investigation to closing argument, while connecting with guest speakers who often become mentors.
Faculty
Professor Lara Bazelon
Image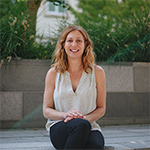 Lara Bazelon is a professor of law and the director of the Criminal Juvenile Justice and Racial Justice Clinical Programs at the University of San Francisco School of Law. She also holds the Barnett Chair in Trial Advocacy. From 2012-2015, she was a visiting associate clinical professor at Loyola Law School and the director of the Loyola Law School Project for the Innocent. Professor Bazelon was a trial attorney in the Office of the Federal Public Defender in Los Angeles for seven years. Prior to that, she was a law clerk for the Honorable Harry Pregerson on the United States Court of Appeals for the Ninth Circuit.
Professor Jacque Wilson
Image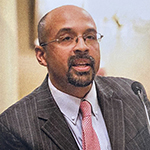 For the past 15 years, Jacque Wilson has worked with or mentored USF law students in the Criminal and Racial Justice Clinics. A senior trial lawyer at the San Francisco Public Defender's Office, he serves as the head of the misdemeanor unit.  He trains new attorneys, runs the intern program, and handles post-conviction cases.
As a trial attorney, Jacque helped reform California's felony murder rule though the passage of SB 1437. SB 1437 significantly narrowed the felony murder rule and has helped many unjustly sentenced individuals gain their freedom. He also mentors hundreds of high school, college and law students through the San Francisco Public Defender's Court Watch program, and is co-founder of Advocates For Justice, a non-profit organization that fights for social, economic and criminal justice.
Staff Attorney
Charlie Nelson Keever
Image
Charlie Nelson Keever graduated from Loyola Law School in 2018 with a concentration in Public Interest Law. During law school, Charlie worked as a judicial extern to the Honorable Audrey B. Collins of the California Court of Appeal, Second Appellate District, and served as editor-in-chief of the Loyola of Los Angeles International and Comparative Law Review. As a clinical law student and research assistant for Loyola Law School's Project for the Innocent, Charlie worked to secure the release of four wrongfully convicted clients. Prior to joining USF's Racial Justice Clinic, Charlie practiced civil litigation at the Los Angeles and San Francisco offices of a national law firm. She is a proud Teach for America 2012 New York Corps alumna.
The Racial Justice Clinic is currently in the hiring process for a second staff attorney.  When that position is filled, more information will be posted.