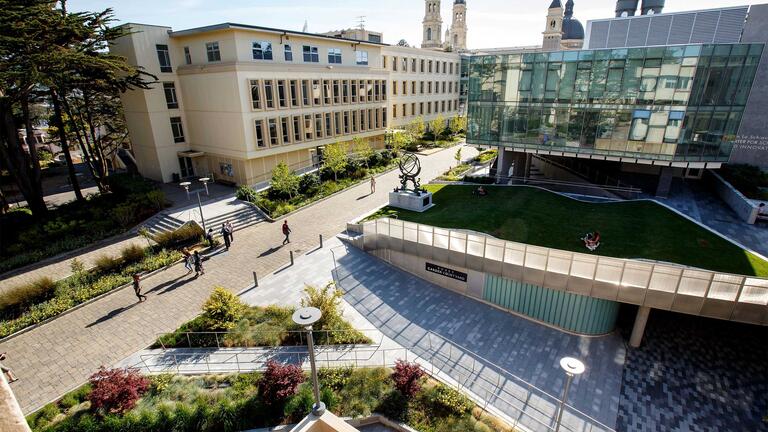 ADMISSIONS & AID
Tuition & Financial Aid
USF is committed to providing its students with comprehensive financial aid packages. Approximately 90 percent of our students receive some form of assistance.
Financial aid for first-year students may consist of merit-based scholarships and educational loans. To be considered for financial aid, all applicants must be U.S. citizens or permanent residents and are required to submit the Free Application for Federal Student Aid.
All applicants are reviewed for merit-based scholarships at the same time they are reviewed for admission. No additional forms are required. Scholarships for first-year students are limited and competitive. To receive maximum consideration, applicants should submit their law school application as early as possible and no later than the priority deadline. USF makes unsubsidized loans available to students under the William D. Ford Federal Direct Loan Program. Also available to USF students are the Federal Direct Graduate PLUS Loan program and private educational loans.
Types of Aid
There are many options to help you afford your USF legal education, and our Office of Financial Aid will support you in exploring all the options available to you.
2130 Fulton Street
Kendrick Hall, 230
San Francisco, CA 94117