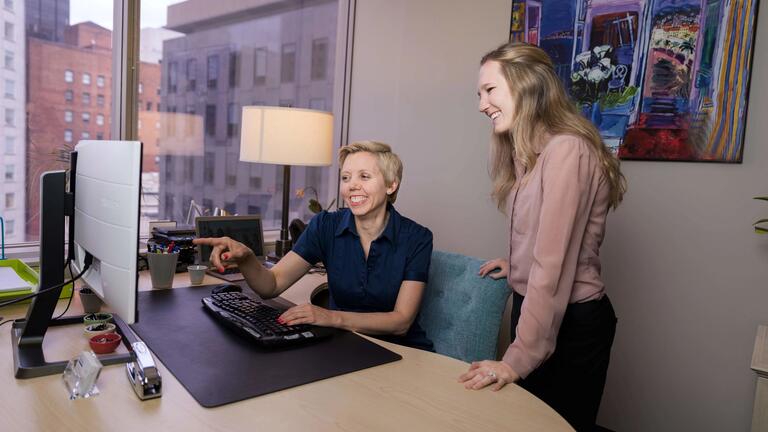 USF LAW
Alumni Mentor Program (AMP)
Thank you for your interest in the University of San Francisco School of Law Alumni Mentor Program (AMP). The program matches law student mentees with alumni mentors. The success of the program depends on active participation and involvement by both mentees and mentors.
Suggestions and Guidelines
In order to ensure the success of the program, we have included some guidelines and suggestions for participation. Most importantly, have fun, learn from one another, and enjoy the mentor/mentee relationship!
Mentee Guidelines
Listen to your mentor
Ask questions regarding the practice of law
Invite your mentor to events at the law school
Be aware of your mentor's time constraints
Arrive on time for meetings
Be responsive and reply to your mentor's communications in a timely manner
Thank your mentor for volunteering
Mentor Guidelines
Listen to your mentee
Address your mentee's questions
Allow for and guide thoughtful discussions with your mentee
Invite your mentee to bar association and other events in the legal community
Share your experiences in the legal profession with your mentee
Be responsive and reply to your mentee's communications in a timely manner
Suggested Mentor/Mentee Activities
Mentors can invite mentees to visit their workplace to see a day in the life of an attorney
Mentors can bring mentees along to observe court proceedings, depositions, or meetings
Mentors can invite mentees to networking, CLE, and alumni events
Mentees and mentors can meet for a meal, coffee, or drinks to discuss legal work experience, work/life balance, public service/pro bono work, and other topics
Mentors can introduce mentees to colleagues who are working in other legal work environments or practice areas
Mentees and mentors can attend law school events together
If you have any questions about the Alumni Mentor Program, please reach out to lawalumni@usfca.edu or call 415-422-5457
Learn More About the Law Alumni Mentor Program
School of Law Alumni Association
Kendrick Hall, 338
2130 Fulton Street
San Francisco, CA 94117