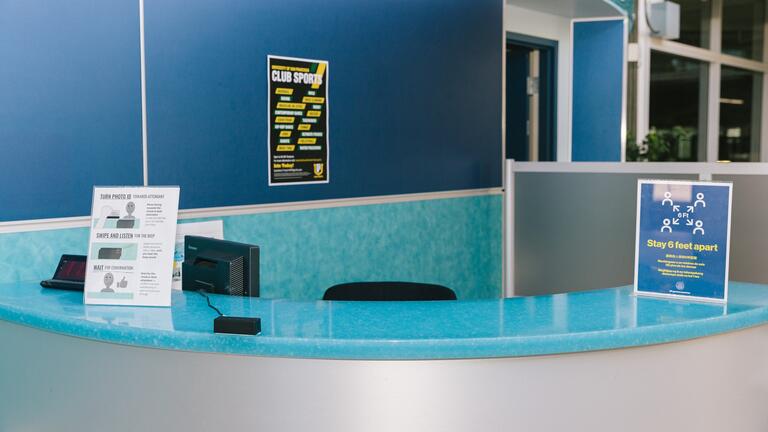 KORET HEALTH & RECREATION CENTER
Facilities
Find everything available to USF students, faculty, staff, alumni, and neighbors.
Challenge Yourself

in Our Facilities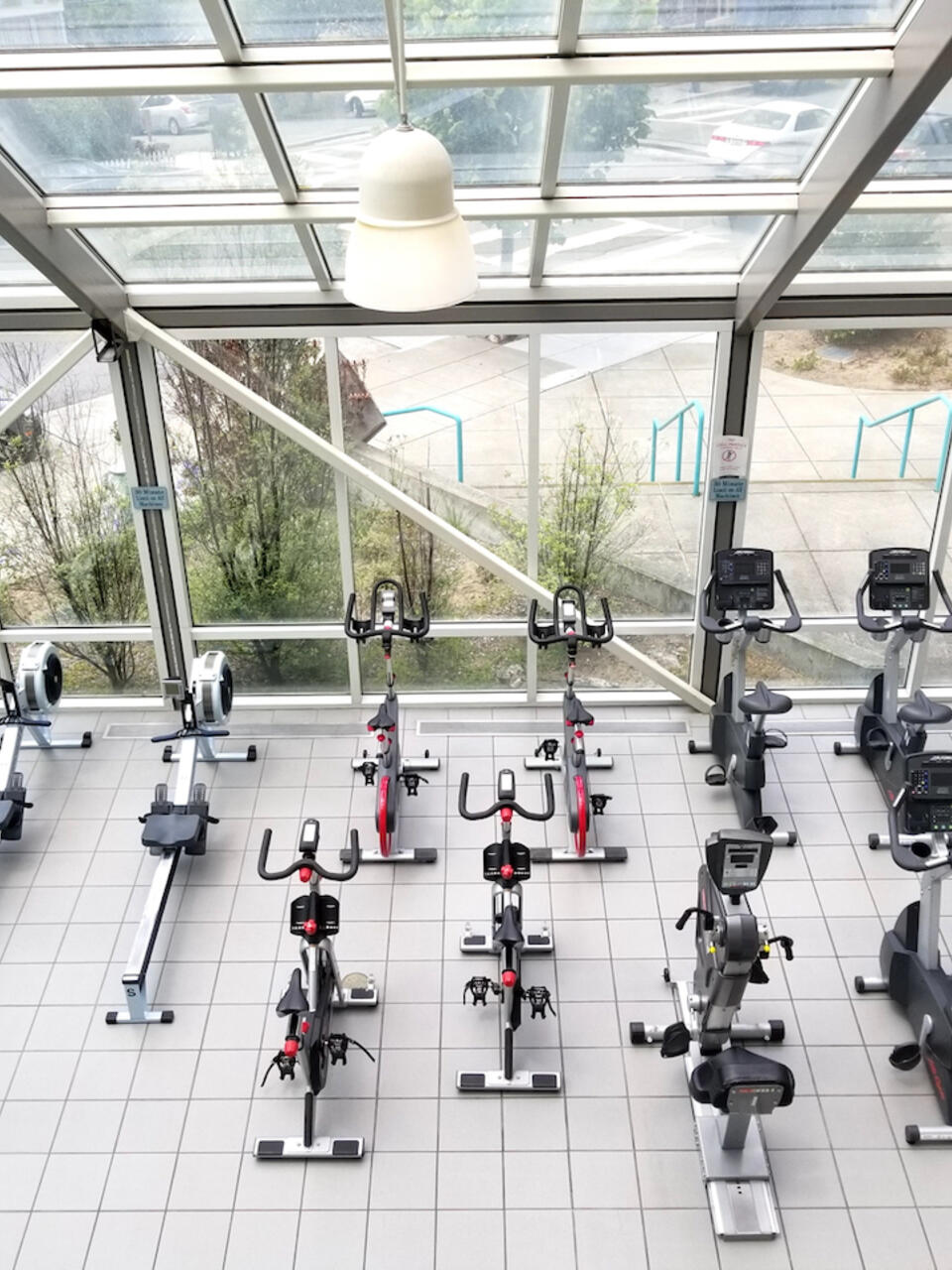 Building Hours & Access
USF student, faculty, and staff must bring a valid USF ID card to access the Koret Center. We are unable to look up USF individuals with our check-in system. Please do not forget your USF ID when visiting the Koret Center. Thank you!
The Department of Recreational Sports wants to insure that our events are accessible for all persons. Please contact us at (415) 422-6821 to request reasonable accommodations.
Koret Health & Recreation Center
2130 Fulton St.
(Entrance at the corner of Parker and Turk streets)
San Francisco, CA 94117-1080
Hours
Weekday
Building: 6 a.m. – 10 p.m.
Pool: 6 a.m. – 9 p.m.
Weekend
Building: 8 a.m. – 8 p.m.
Pool: 8 a.m. – 6 p.m.
General Facility Hours and Holiday Information
All facilities are subject to availability. Koret Health and Recreation Center will be closed during University holidays. In addition, maintenance closures will occur throughout the year to ensure the safety, cleanliness, and quality of our facilities. (Please check with the Front Desk for specific dates and times. Hours are subject to change without further notice.)
Policies
For your safety and the safety of others, please read the rules and policies of the Koret Health and Recreational Center. Please refer to each facility area for their respective policies. Note that policies are subject to change without notice.
Proof of full vaccination (anyone entering facility, no exceptions).
Mask strongly encouraged.
No ID – No Entry – No Exceptions – For your convenience and safety.
A valid USF or Koret approved photo ID must be presented at all times for access, and to University staff upon request.
If your Koret or USF ID is not recognizable or unavailable, you will be required to show additional photo ID to gain access to the facility. You may use alternate photo ID up to three time before you are required to purchase a replacement Koret ID. 
Lost Koret ID must be replaced and purchased for a fee at the front desk. 
ID cards are non-transferable and may only be used by the individual on the card.
All persons using the facility and/or participating in any recreational sports activity must have a signed waiver on file.
Minors 17 years of age and under must have a waiver signed by a parent or legal guardian. Minors 17 years of age and under may use the KHRC only when accompanied and directly supervised at all times by their parent or legal guardian (unless enrolled in a Recreational Sports program or currently registered as a USF student).
Minors 17 years of age and under may only use the basketball courts and swimming pool under direct supervision by their parent or legal guardian. All other areas of the facility are not available for minors (weight rooms, cardio equipment, fitness classes etc.)
Weight room and cardiovascular alley machines are restricted to users 18 years of age and older (unless enrolled in a Recreational Sports program or registered as a current USF student).
Drop-in patrons must have a valid photo ID, register in Activenet, read and sign the waiver form, and pay the appropriate fee.
In person facility tours are not available.
Proper workout footwear and attire are required.
Koret does not allow photographs or video recording in the facility.
No texting or talking on phones in workout areas and locker rooms.
Bicycles, mopeds/scooters, in-line skates, skate-shoes, roller skates, and skateboards are not to be used inside the KHRC. Bikes and mopeds/scooters must be locked up outside the facility.
Closed-toe shoes are required in all areas of the facility except the pool deck and locker rooms.
Smoking is not permitted in the KHRC at any time.
No glass bottles allowed in the facility. Eating and drinking are permitted only in designated areas.
Animals (except service animals) are not allowed in the facility.
Koret users, other than KHRC staff, are not permitted to provide instruction and/or coaching (with or without compensation). Failure to comply will result in immediate loss of KHRC privileges.
All University and Departmental policies and procedures must be complied with at all times, including those for each area. Abusive language and/or actions toward a staff person or fellow patron may result in loss of privileges and/or suspension from facilities.
The Department reserves the right to restrict and/or refuse admittance to its facilities and programs.