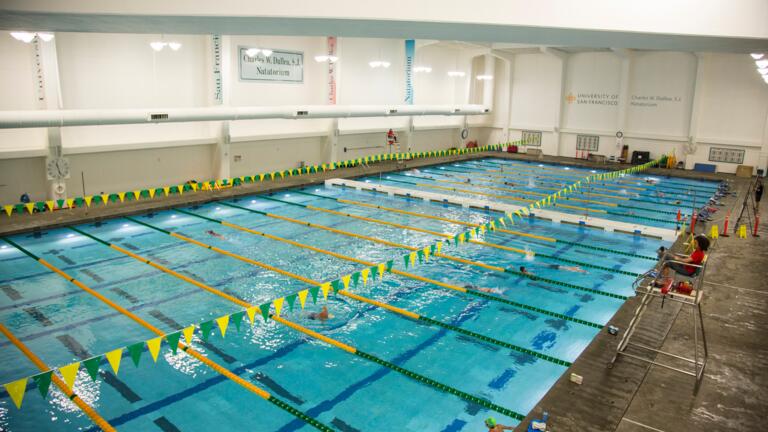 KORET HEALTH & RECREATION CENTER
Aquatics
The Koret Health and Recreation Center is home to the largest indoor aquatics facility in San Francisco.
The Charles W. Dullea, S.J. Natatorium features a 25-yard by 50-meter pool that makes available 15 lanes during the short course season and 8 lanes during the long course season. The pool has a minimum depth of 3 feet 6 inches and a maximum depth of 13 feet. This facility is home to several competitive swim teams including the Koret Youth Swim Club (comprised of 6 different levels of swim teams), the USF Masters Team, and the USF Recreational Swim Club for students. With a max capacity of 500 people, the pool is perfect for swim meets, aqua fitness classes, swim team practices, swim lessons, and much more!
Explore the Facility
Learn more about the aquatics programming available to patrons
Policies
For your safety and the safety of others, please read the policies for Aquatics. Note that policies are subject to change without notice.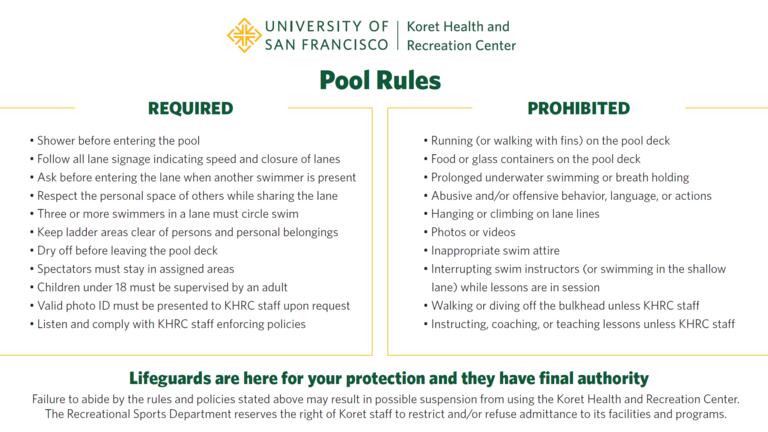 Koret Center Pool Policies