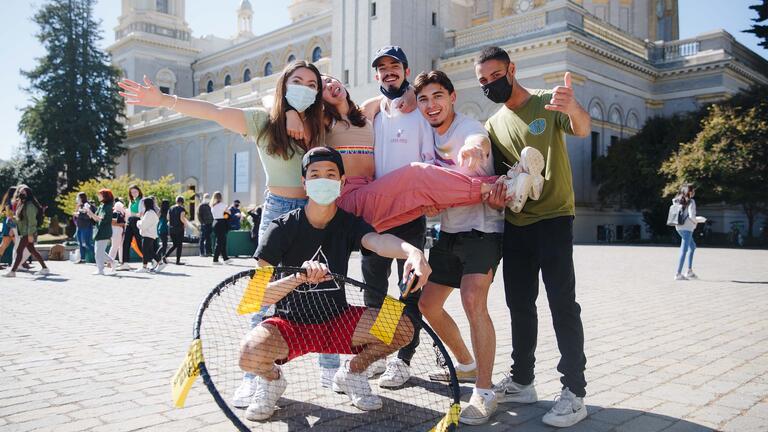 Sports & Student Activities
Sports
The Koret Center sponsors both intramural and club sports.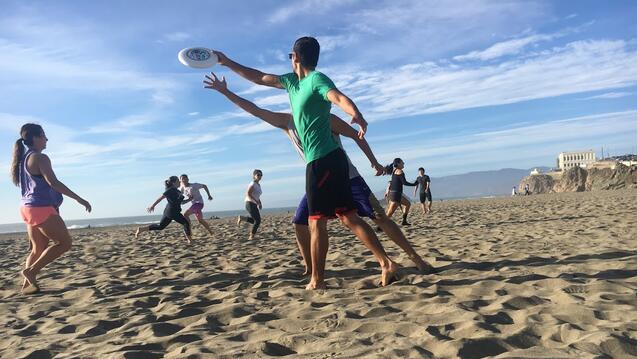 The intramural sports program provides structured sports leagues for current USF students, faculty, and staff. The program promotes fair play, positive social interaction, and healthy lifestyles in a safe and fun environment. Many of our sports are offered as open leagues, allowing men and women to compete on the same teams. For basketball, we specifically offer co-recreational and a men's league. The intramural sports program includes basketball, dodgeball, indoor soccer, outdoor soccer, and volleyball.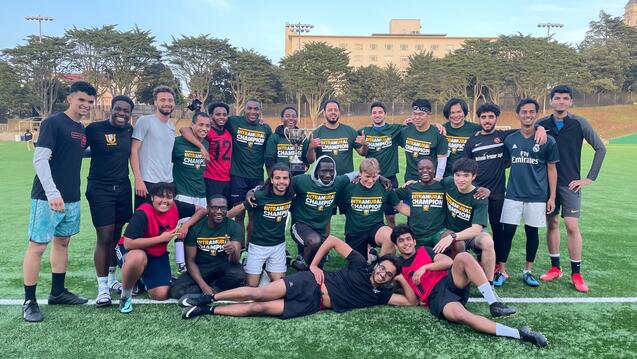 The Club Sports program provides a team structure within a recreational environment for current USF students.  This program provides social opportunities as well as the development of specific athletic skills. The University of San Francisco supports club sports ranging from recreational to highly competitive. Participants are encouraged, but not required, to compete. All clubs have designated practice times, most of which take place on campus, and many are coached by highly qualified individuals. Participants are required to pay dues.
Student Activities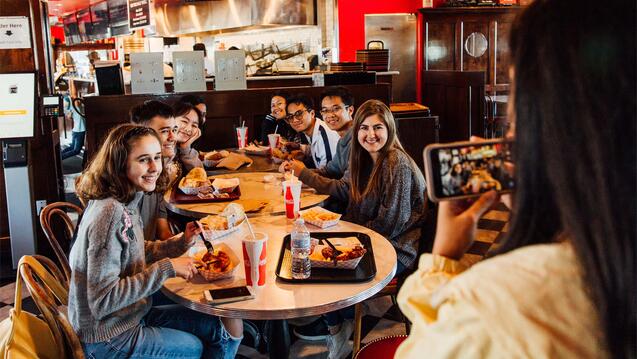 Welcome Weekends are created for incoming first-year and transfer students ONLY. These fun and essentially free outings take place during the beginning of each semester. They help new students connect with communities of support on campus as well as interact with other new, incoming students. In addition, students will learn how to use their Muni passes to discover local destinations, historic landmarks, and fun attractions. Participants must register using their ActiveNet account using a special coupon code given during orientation.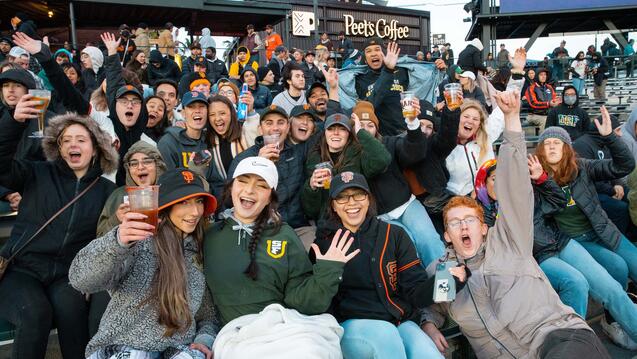 The Recreational Sports Department's Outdoor Adventures program provides a variety of outdoor experiences for USF students to enjoy. Trip sizes vary from small groups of 10 students to large groups of no more than 50. We offer an array of activities such as Alcatraz tours, kayaking trips, pop-up museum visits, professional sports games, local festivals, and more! All trips are offered on a first-come, first-served basis. Participants must register and pay for their trip using their Active Net account.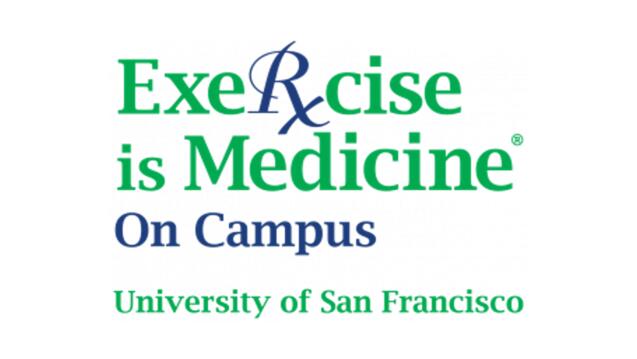 (EIMOC) calls upon universities and colleges to promote physical activity as a vital sign of health. EIMOC encourages faculty, staff and students to work together toward improving the health and well-being of the campus community by:
Making movement a part of the daily campus culture

Assessing physical activity at every student health visit

Providing students with the tools necessary to strengthen healthy physical activity habits that can last a lifetime

Connecting university health care providers with university health fitness specialists to provide a referral system for exercise prescription.
For more information visit ACSM's EIMOC webpage.
**Pursuant to the Americans with Disabilities Act, USF will make reasonable accommodations for those individuals with disabilities. Any such accommodations requested must be arranged with advance notice of at least 5 business days. Please call (415) 422-6012 or email khrc@usfca.edu for assistance. **