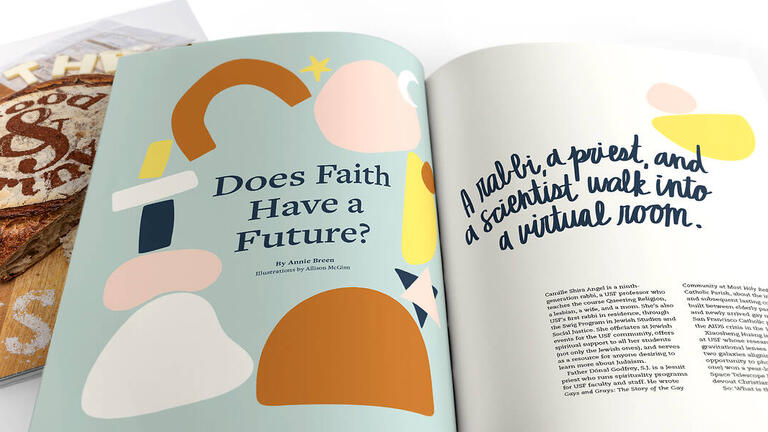 USF MAGAZINE
Previous Issues
USF Magazine is the story of our lives. For decades, the magazine has told the story of the university through its students, alumni, and professors.
There are the issues that announce new presidents at USF, issues that tell stories about alumni who are changing the world, and issues that celebrate the Jesuit mission at USF.
We invite you to explore our story in these previous issues of USF Magazine.
For issues prior to Summer 2015, please contact: USFnews@usfca.edu.