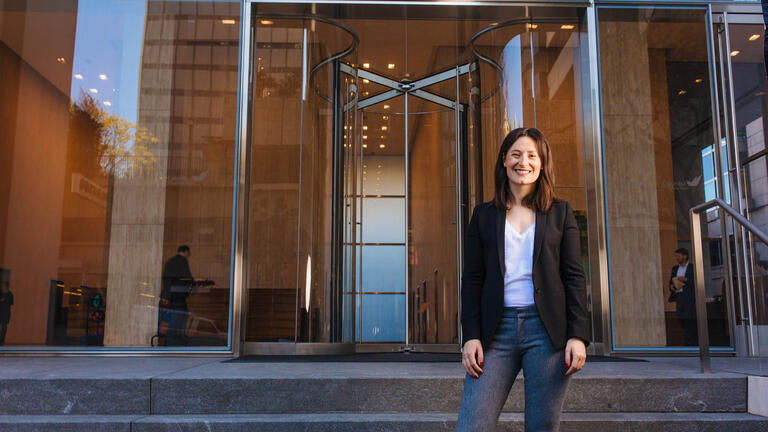 Intellectual Property & Technology Law, LLM
Curriculum
The program requires two consecutive full-time semesters of study at the USF School of Law (August through May). The program may also be completed through part-time study with permission of the director.
Students pursuing the LLM degree are required to complete the Advanced Seminar in Intellectual Property, which includes extensive research and writing components. Students must also complete a minimum of six units of IP core courses (or show that they have satisfactorily completed equivalent courses at another U.S. law school). In total, IP LLM students must take a minimum of 12 units of IP courses - although most take many more than this, as part of the 25 units that are required for the LLM degree here at USF.
In addition, all international LLM students who have not received a law degree from a U.S. university, are required to take the American Legal System I (2 credits fall semester) and the American Legal Writing and American Legal System II course (2 credits spring semester). The courses provide a strong foundation in the structure of the American legal system, and teach the practical skills lawyers need to succeed, including fact gathering, legal analysis, legal research and writing, problem-solving, and oral advocacy. Studies begin with an overview of the U.S. Constitution, the structure of the federal government, and federal and state judicial systems. Special emphasis is given to the relation between state and federal courts and the selection and function of American judges and juries. Classes are punctuated with visits to San Francisco courtrooms. Selected judicial interpretations of constitutional law and contract law are discussed.
LLM in Intellectual Property and Technology Law – Representative Courses
Required

American Legal System I & II (for foreign students only)
IP Seminar

Core Courses (6 credits are required)

Copyright Law
Internet Law
IP Survey
Patent Law
Trademark Law

Electives*

Antitrust
Antitrust Law and IP Rights
Biotechnology Law
Comparative Law
Entertainment & Media Law
Information Privacy Law
Intellectual Property Litigation
International Business Transactions
International Economic Transactions
International Intellectual Property Law
Internet and IP Justice Clinic
Law of News Gathering and Reporting
Patent Licensing
Sports Law
*Sample courses
Internet & Intellectual Property Justice Clinic
As an example of the range of experiential learning and skills training and development that occurs at the law school, The USF School of Law Internet and Intellectual Property Justice Clinic was founded in 2000 by Professor Robert Talbot to provide legal services related to a variety of intellectual property issues while giving students hands-on experience in this critical and expanding area of the law.