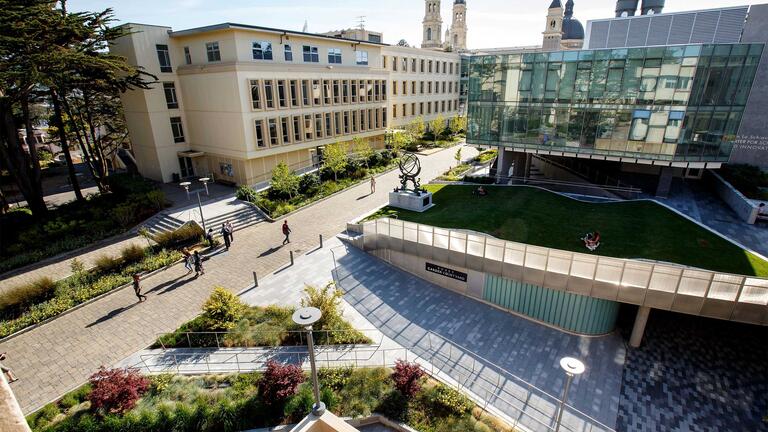 ADMISSIONS & AID
Borrower & Finance Management Education
Loan Management and Repayment
In addition to the counseling services available from our own financial aid staff, the University of San Francisco School of Law also provides students with one-on-one debt management consultations with an outside expert, as well as, the following series of short video clips. These brief video presentations will significantly enhance your understanding of federal student loan borrowing and the repayment processes and options.
Video presenter, Jeffrey Hanson PhD, is a specialist in educational borrowing for graduate and professional students, and has given various presentations on financial literacy to law and medical students across the country. 
Financial Literacy
The Office of Law Financial Aid provides interactive counseling tools to connect law students with financial resources. We are committed to providing students with information and resources to manage their finances and educational debt, and ensuring students know how to budget, invest, and borrow will help students make better financial decisions. 
We have partnered with WhichWay, a financial literacy platform designed to help students understand how to manage personal finances and money. WhichWay is a free, web-based resource for students and alumni to learn the concepts important to financial literacy and wellness.
Learn more about WhichWay on myUSF
Financial Literacy Modules
Managing Your Loans:
Managing Your Budget: