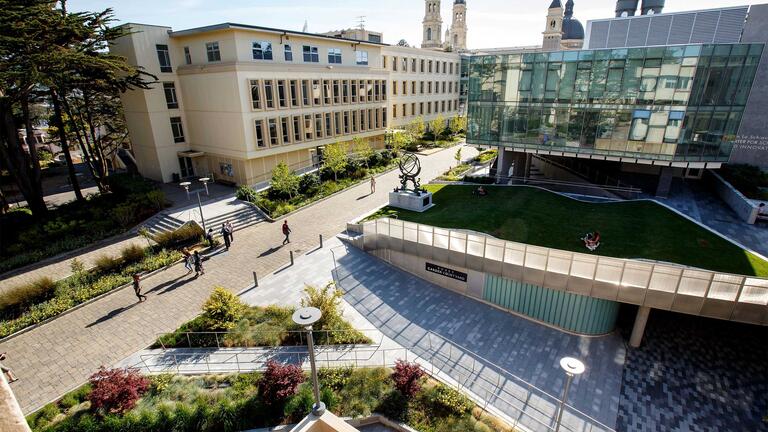 ADMISSIONS & AID
Annual Tuition & Fees
2022-23 Annual Tuition & Fees
The Student Bar Association (SBA) assesses a fee of $35 per semester for full-time students and $2.00 per unit for part-time students. In addition, all students must pay a $5 per semester Loan Repayment Assistance Program (LRAP) fee. Tuition and fees for subsequent academic years have not yet been determined.
The Board of Trustees of the University of San Francisco reserves the right to change tuition, fees, and other charges at any time without notice.
EXPENSE
FULL-TIME
PART-TIME
Tuition
$52,580
$1,820 per unit 
SBA Fees
$70
$2.00 per unit
LRAP Fees
$10
$10
Total
$52,660
$36,400 + $50 fees (20 units average for continuing part time students at $1,820 per unit) 
$41,860 + $56 fees (23 units for new first year part time students at $1,820 per unit) entering Fall 2022
REFUNDS: You may find information about the university refund policy here. If withdrawing from school, a forfeiture of all non-refundable admission deposits will be assessed for new first year students. The final date to receive a refund is listed on the academic calendar.