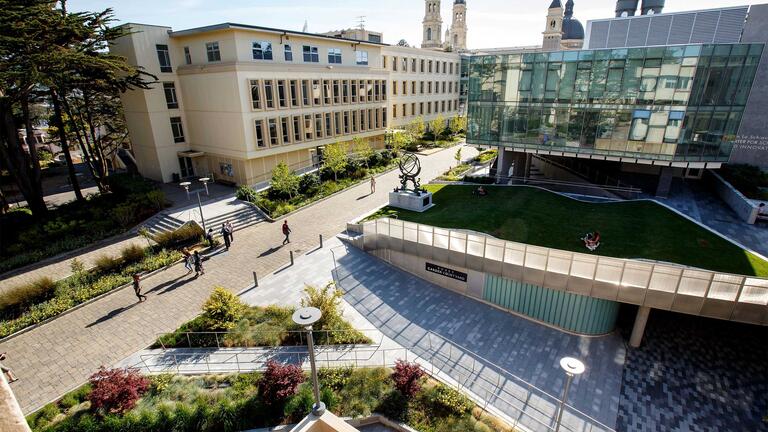 ADMISSIONS & AID
Annual Cost of Living
2022-23 Annual Cost of Living
| EXPENSE | OFF-CAMPUS | ON-CAMPUS |
| --- | --- | --- |
| Room and Board | $19,800 | $20,930 |
| Books and Supplies | $1,600 | $1,600 |
| Transportation | $1,200 | $900 |
| Personal Expenses | $2,800 | $2,800 |
| Health Insurance* | $3,480 | $3,480 |
| Total | $28,880 | $29,710 |
The annual cost of attendance budget is directly related to the amount of financial aid available to you each year. The total amount of financial aid, including private loans, cannot exceed the total cost of attendance budget. Housing estimates for off campus housing are based on shared living expenses. Please note that the annual cost of attendance budget for continuing 2L, 3L and 4Lpart time students is based on an average of 10 units for the fall semester and 10 units for the spring semester (20 units for the academic year). New first year part time students will be taking a total of 23 units for the academic year (11 Fall and 12 Spring). Part time budgets for individual students can be adjusted depending on the unit load per semester and actual tuition costs are calculated on a per unit basis. The cost of attendance budget can also be increased via a budget appeal approval process for certain expenses that a student may incur outside their normal budget such as medical or insurance costs, a one-time computer purchase, or child care costs. The cost of attendance budget can also be adjusted if a law student decides to enroll in a summer session program. Students should contact the law school's financial aid administrator for information on requesting an increase in the cost of attendance budget.
USF's Student Accounts Office is located in the Lone Mountain campus, room 203, and offers many payment options to facilitate tuition payment. Accepted methods of payment include personal checks, money orders, and bank wire transfers. Complete information about additional payment options, the payment plan, billing, and tuition payment due dates can be found online. The Student Accounts Office may be reached by phone at 415.422.2571 or by email at studentaccounts@usfca.edu.
Additional fees may apply. Visit the university's tuition pagefor more information.
*The annual cost of the University Health Insurance plan can be waived if a student provides proof of comparable coverage. Waiver information can be found online at: https://myusf.usfca.edu/hps/insurance.