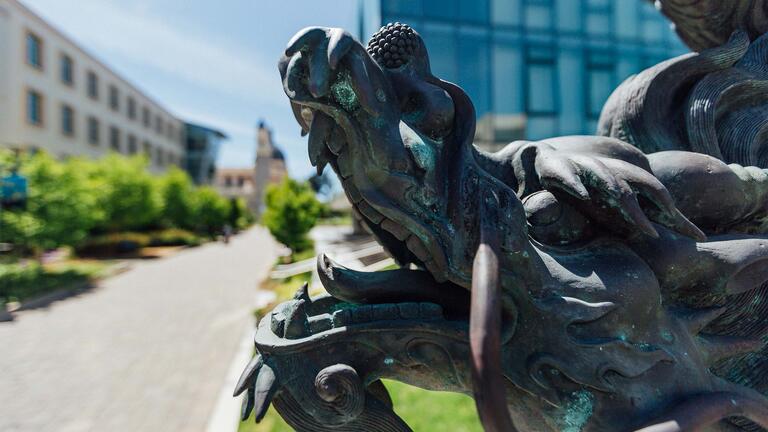 CENTER FOR ASIA PACIFIC STUDIES
Postdoctoral Fellowship
Our Postdoctoral and Kiriyama fellowship programs bring scholars to the USF campus to spearhead and participate in research and teaching projects, to present public lectures, and to interact with students.
Postdoctoral Fellows
The Postdoctoral Fellow is designed to promote the career of a recent PhD by providing an opportunity to gain administrative, teaching, and research experience. For the 2019-2020 academic year, the Postdoctoral Fellow will serve as the academic coordinator for the USF Center for Asia Pacific Studies' new undergraduate fellowship program (Asia Bridge Junior Fellowship) and pursue their own academic research.
FORMER POSTDOCTORATE FELLOWS
Christopher Laurent, PhD: 2019-20
Kiriyama Fellows
The center's Kiriyama Chair for Asia Pacific Studies Endowment helps support both young and established scholars to make important contributions to their fields. In the past, Kiriyama Fellows have served as guest editors for the center's journal and taught undergraduate and graduate courses while in residence at USF.
Current Kiryama Fellow
FORMER KIRIYAMA FELLOWS
Lesley Turnbull, PhD: 2016–17
Cyrus Chen, PhD: 2015–16
Dayna Barnes, PhD, Asia Pacific Perspectives Guest Editor: 2014–15
Andrea Lingenfelter, PhD, Asia Pacific Perspectives Guest Editor: 2013–14