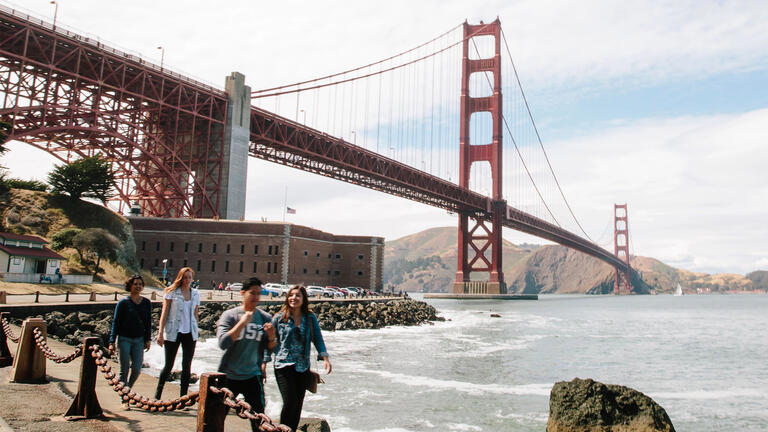 CENTER FOR ASIA PACIFIC STUDIES
About the Center
The Center for Asia Pacific Studies is San Francisco's academic gateway to the Asia Pacific. Now in its 31st year, the center continues to build bridges across the Pacific with programs designed to promote greater understanding of the peoples and cultures of the Asia Pacific region. Fostering innovative research and teaching designed to create conversation and dialogue, the center regularly organizes and hosts lectures, academic symposia, and conferences on topics important for our understanding of Asia both historically and today.
Lectures
The center presents lectures and seminars on a wide range of topics. These events attract a diverse audience including students and faculty from USF and other local universities and members of the public. Recent lecture topics include: robotic innovations in Japan, the evolution of the Chinese internet, anti-Asian racism, indigenous modernity in Japan, and hijra: transgender and family histories in India.
The center also promotes networking and local interest in the region through its Asia Pacific Women's Roundtable and its Chinese and Japanese Language Conversation Groups.
Teaching
The center unites faculty and students researching and studying the Asia Pacific. Working closely with programs such as the Asian Studies major and the Master in Asia Pacific Studies and the Master in International Studies programs, the center plans workshops and lectures that complement what students are learning in the classroom, increasing their cultural competency and helping their career development.
The center also provides fellowships and financial support for students to further their studies at USF or via study or internships abroad.
Research
Workshops and Symposia
The center convenes academic workshops and symposia on the history, cultures, and politics of the Asia Pacific region. Recent symposia have explored food and culture in East Asia, fashion and identity in Asia, issues of masculinity in Asia, and China's monumental change since the 1970s.
Asia Pacific Perspectives
The center's international, peer-reviewed academic journal, Asia Pacific Perspectives (ISSN: 2167-1699), promotes cross-cultural understanding and facilitates academic discussions among established scholars and advanced graduate students.
Visiting Scholars
Each year, the center builds academic bridges across the Pacific through people-to-people exchanges. The center hosts visiting scholars on campus for three to six months. While here, these scholars pursue independent research, share their findings with the USF community, and interact with faculty and students.
Chinese Studies Research Group
In the Chinese Studies Research Group, the center brings together local scholars and doctoral students to meet and discuss their research.