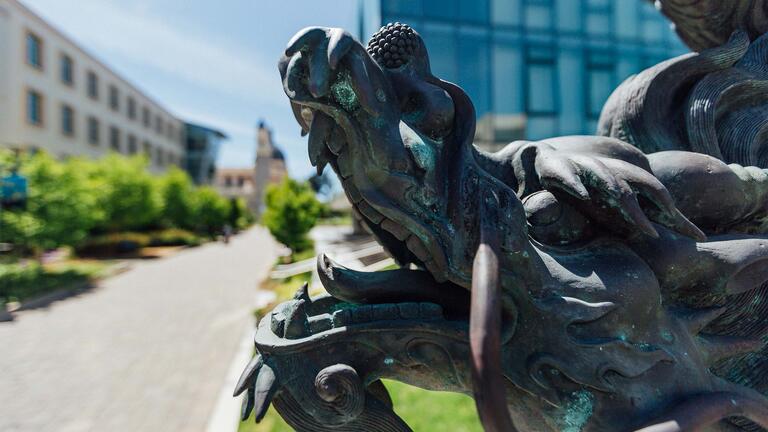 CENTER FOR ASIA PACIFIC STUDIES
Fellowships
The Center's Fellowship Programs are designed to support emerging and established scholars to make important contributions to their fields.
Our Fellowships
Undergraduate - Asia Bridge Junior Fellowship
This program is designed to create a community of young scholars studying Asia at USF and to teach them valuable skills that will help them succeed in today's increasingly globalized world.
Graduate Fellowship
The Center provides financial support for students in the MA in Asia Pacific Studies program to further their studies at USF or via study or internships abroad.
Postdoctoral Fellowship
The Center brings scholars to the USF campus to spearhead and participate in research and teaching projects, to present public lectures, and to interact with students.
The Kiriyama Professor
A short-term visiting professor position designed to bring a recognized leader in the field to teach and conduct research.