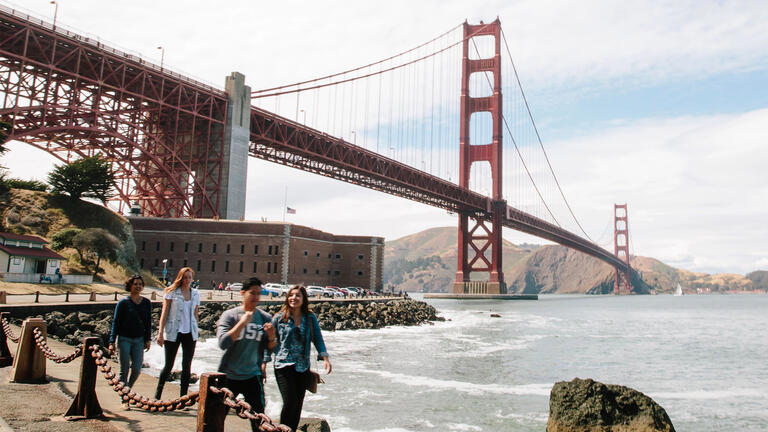 CENTER FOR ASIA PACIFIC STUDIES
Asian Studies Merit Fellowship
Current USF students majoring or minoring in Asian Studies are encouraged to apply for this merit fellowship designed to promote the study of Asia among undergraduate students at USF. Awards typically arrange from $1000 to $5000 and are applied in the form of tuition assistance for the Fall semester. Applications open April 1st.
Center for Asia Pacific Studies Merit Fellowships for Asian Studies are awarded to students based on academic excellence.
Eligibility
In order to be eligible for a fellowship, students must:
Be entering or in their sophomore, junior or senior year of the USF Asian Studies program (major or minor)
Have a minimum cumulative 3.5 GPA
Be full-time undergraduate students at the University of San Francisco
Application Process
Complete the online application form and essay questions
Email your unofficial transcript & current resume to: centerasiapacific@usfca.edu
Ask your recommender to complete the recommendation form by the deadline date. As a courtesy to your recommender, please give them sufficient lead time as this is a busy time of the semester for them.
Online Application Deadline: April 30th 5 p.m.
Faculty Recommendation Deadline: May 12th at 5 p.m.
A committee of faculty members will review each applicant, and fellowship decisions will be made by May 31st.
Past Recipients
Claire Nielsen-Che, Fall 2023
Stefan Mimski, Fall 2023
Evan Chan, Spring 2020
Emma Debow, Spring 2020
Priscilla Ong, Spring 2020