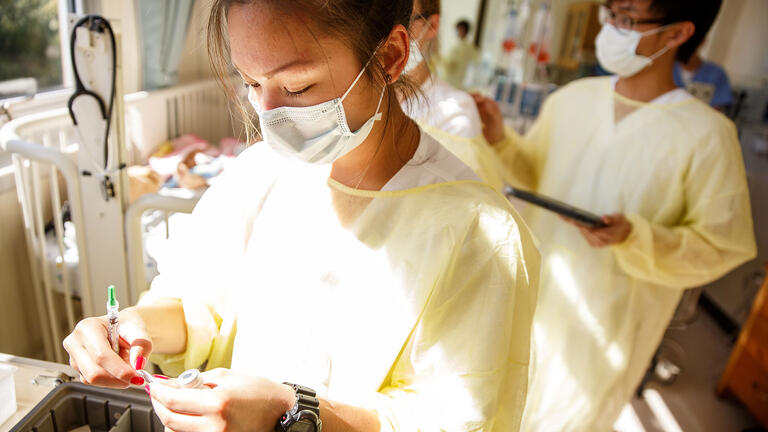 ONLINE EDUCATION
Online Degree Programs
At USF, we inspire you to reach for a higher standard.
A USF education is about transforming thought into action — applying what you learn to making the world a better place. We provide exceptional, accessible faculty and small online classes for a quality learning experience. Programs accept new students in Spring, Summer, and Fall semesters.
Master of Science in Nursing
The Online Master of Science in Nursing empowers nurses to concentrate on "the big picture approach" of patient outcomes. As a result, Clinical Nurse Leaders are better prepared to foster meaningful change in their local health care organization and in the health care profession as a whole. Students will find the Jesuit values of social justice, diversity, integrity, accountability and excellence woven throughout this pioneering program, reinforcing the concept that nursing really is one of the highest forms of service to humanity.
Learn More About the MSN Degree Program
Master of Public Health
The Online Master of Public Health is an interprofessional degree for tomorrow's public health leaders.  MPH online is offered by the School of Nursing and Health Professions through its Department of Population Health Sciences. The program is particularly well suited for candidates eager to develop practice-oriented skills and competencies to promote population health.