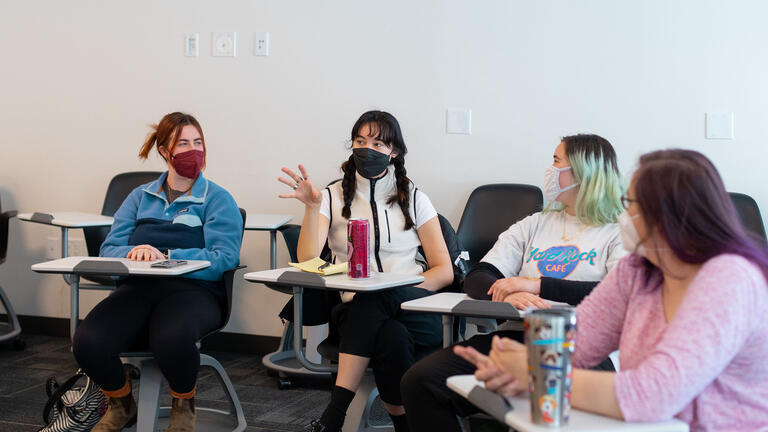 Think and act beyond the classroom. Engage your whole self. Advocate for health equity and social justice. Prepare to be a public health leader in local and global communities.
Through rigorous coursework, fieldwork, and research, you develop a strong practice-based skill set to improve population health at local, state, national, and global levels. Situated across campuses in San Francisco, Sacramento, and Orange County, the MPH Program offers training in four concentration areas. This is a two-year program completed over six semesters. Hybrid and online program formats are ideal for working professionals.
Concentrations
We offer you multiple locations and concentration options.
The USF Advantage
Award-winning faculty – Study with experts in health policy, epidemiology, behavioral health, global health, demography, health program planning and evaluation, community organizing and advocacy, and nursing.
14:1 student faculty ratio – Work closely with your professors and peers in small classes and develop your professional network.
Concentration options – Select from four concentration options to specialize in a key area of public health.
Flexible schedule – Hybrid and online formats are ideal for working professionals.
Hands-on practical experience – Gain 250 hours of applied practice experience in a public health-related organization.
Location - Study in areas of California (San Francisco, Sacramento, Orange County) with diverse communities, vibrant cultures, and abundant fieldwork and post-degree employment opportunities.
Mission-driven approach – Become a change agent and leader to address social and health inequities to create a more humane and just world.
The MPH program has empowered me to research and serve local vulnerable populations. All classes encourage open discussion of new and innovative ideas toward bringing positive changes to public health practice."
MPH Alumni '20
Meet Our Students & Alumni
April 3, 2023 5:00PM - 6:00PM
Online Zoom
Accreditation
Image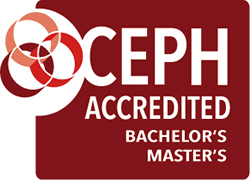 The University of San Francisco Master of Public Health Program is fully accredited by the Council of Education for Public Health (CEPH) through December 31, 2026.
State Authorization
Please check our State Authorization Status List for the states and territories from which we can enroll students in specific online degree programs.
2130 Fulton St.
San Francisco, CA 94117
Hours
Monday–Friday
8:30 a.m. – 5 p.m.