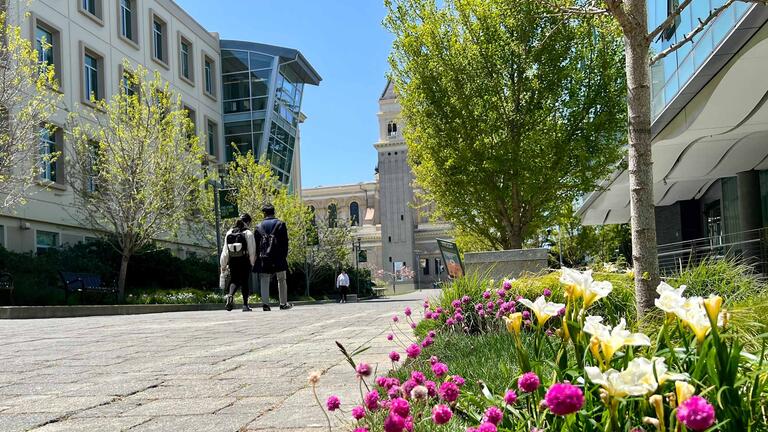 ONLINE EDUCATION
Financial Aid
The University of San Francisco offers dedicated financial aid services to online degree program students. Please email financialaid@usfca.edu with any financial aid inquiries.
Most graduate students finance their education with federal loans. The application for these loans is called the Free Application for Federal Student Aid, or FAFSA. For more information, please visit our federal loans page. You also have the option to borrow private loans from the bank or lender of your choice.
To plan ahead for the costs of school, please review Tuition costs for your academic program, and loan limits for your grade level.
Learn about your rights and responsibilities as a financial aid recipient by reading our financial aid policies.
To find detailed information about scholarships, loans, or financial aid for online programs, please log into myUSF Student Self Service.
State Authorization
USF is accepting applications from residents in specific U.S. states and territories for enrollment into our 100% online degree programs. Please check our State Authorization Status List for the states and territories from which we can enroll residents in our 100% online degree programs. Programs are only considered to be 100% online degree programs if they have no physical presence (classes, fieldwork, or otherwise) in those states or territories.
Lone Mountain Main 251
2800 Turk Street
San Francisco, CA 94118
Hours
Monday – Friday:
8:30 a.m. – 5 p.m.
Fax (415) 422-6084