Meet Four New Graduates Who Have Jobs Waiting for Them
When they collected their diplomas on Dec. 16, these members of the Class of 2022 already had jobs lined up. Here's how they did it.
Nitish Bhargava, BS Biology
Image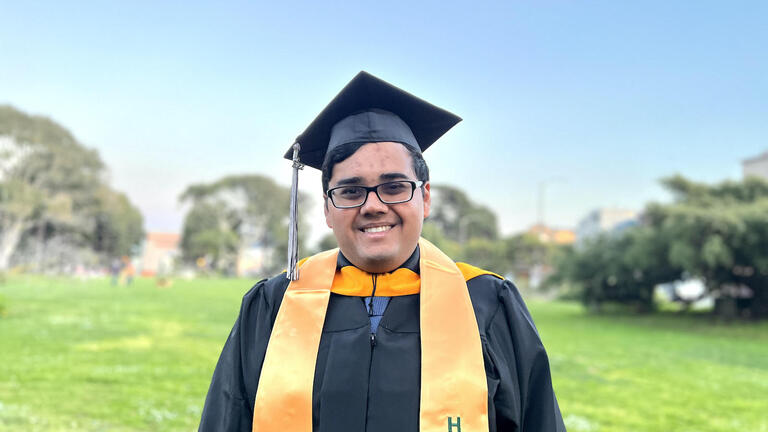 "In January I'll start full-time as a biopharmaceutical researcher at Gilead Sciences in Foster City. I'll be on a discovery immunology team that works on a cure for HIV. When I started at USF, I knew I wanted to be somewhere in biology but I didn't know where. Over time, I discovered that I wanted to go into biomedical research. In my junior year, Professor Nico Wagner gave me a reference to apply for a volunteer position in the Schjerven Lab at UCSF, and I got it. And then Professor Brian Young helped guide me to a molecular immunology internship at Synthego last summer.
"In hindsight, it all started my junior year, in Dr. Young's class called Disease, Physiology, and Immunology, where I learned about the immune system and how all the different organ systems work together, and I realized immunology research was my calling." 
Jia Yi Tan, BSBA Accounting
Image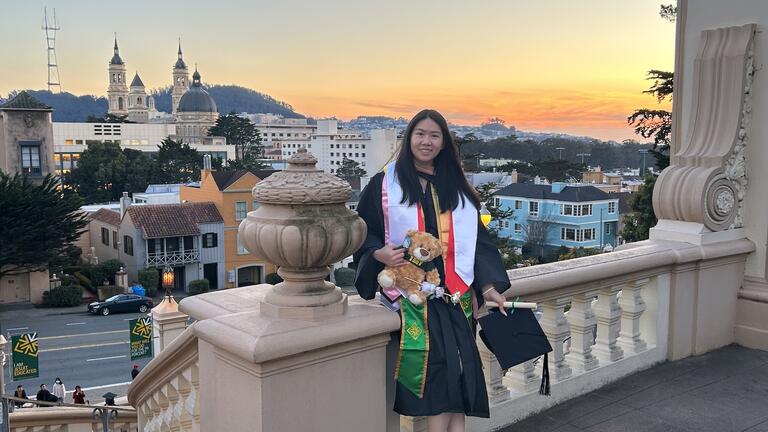 "Next summer I'll start as a tax associate at KPMG in San Francisco. I interned there last summer and got my offer letter then. Before I start there full-time, I'll be working part-time in facilities management at USF and also studying for the CPA exam.
"At USF, at first I majored in biology. I realized that biology wasn't right for me. I found it hard to memorize things like the locations of organs in different animals. So in my second semester at USF I took different classes like psychology and accounting, to test the waters. I liked accounting. With the help of Claudia Roehl in Financial Accounting class and with the advice of Joohyung Ha, I switched my major to accounting. 
"My career advice to students: Get involved, on campus and off campus. I took leadership positions with Transfer Nation, Beta Alpha Psi, Women in Business, and the Accounting and Finance Association. And I volunteered with nonprofits, including the Community Tech Network, teaching digital technology to elderly people. All these things on my resume helped me stand out."
Akio Goto, BSBA Hospitality Management
Image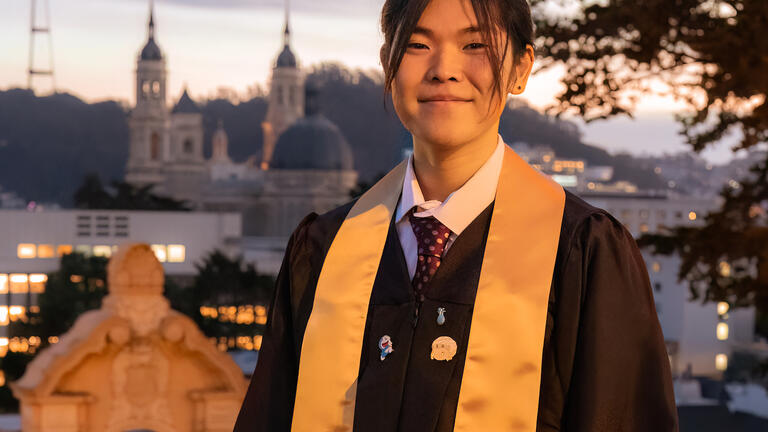 "Starting in June I'll be a customer growth associate at Google, in the San Francisco office. I help customers use Google marketing features on their websites. I'm a hospitality management major, so Google figured I'd be interested in restaurants and hotels, but they also work with marketing firms, insurance, so there are all different types of clients I can work with.
"At USF, Ellen Kelly in the Career Services Center helped me with my resume and taught me how to reach out to people. And in the hospitality program, Professor Thomas Maier, Chef Jean-Marc Fullsack, and Professor Michelle Millar all helped a lot. I remember when I started as a business major, representatives from each different major came to speak, and Professor Millar talked about how hospitality is all about making sure people feel heard, seen, cared for, welcomed — it just really spoke to me. For me, the hospitality major isn't about working in the hospitality industry necessarily; it's about taking care of people, and I feel you can do that in any place, including Google."
Alexandra Genesse, BSBA Marketing
Image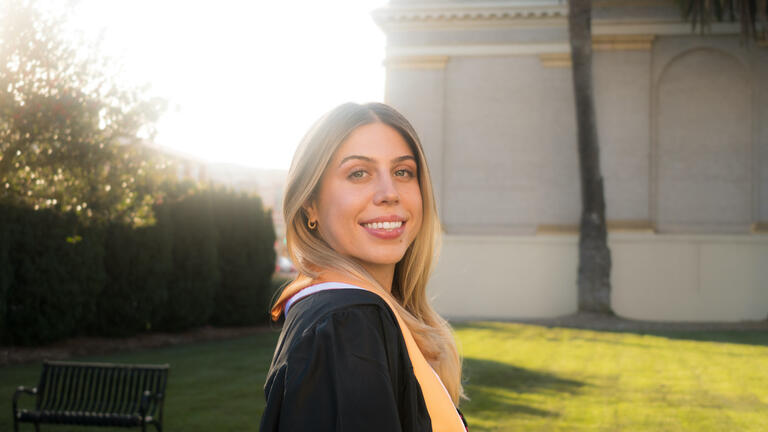 "In January I'll start as an email marketing specialist at Nvidia Corporation in Santa Clara. I interned there last summer and they offered me a full-time position in the last week of summer. I think I got that internship because of my resume. I got help with my resume at the career center, and on my resume I mentioned the clubs I was involved with — Delta Zeta and the Women's Network. I did social media marketing for the Women's Network. I also mentioned that I know this programming software called SQL, which I learned in my Applied Business Technology class. It's a skill that companies are looking for. I actually taught SQL to my team at Nvidia. 
"My career advice to students: Never close the door on yourself. So I had a lot of interviews for internships and jobs, and I wasn't very good at it and I faced a lot of rejection. But you only get better through experience. So when I had this opportunity to interview with Nvidia, it's a pretty prestigious company and I was kind of writing myself off mentally, and then I remembered, Don't close the door on yourself. Just give it a shot."