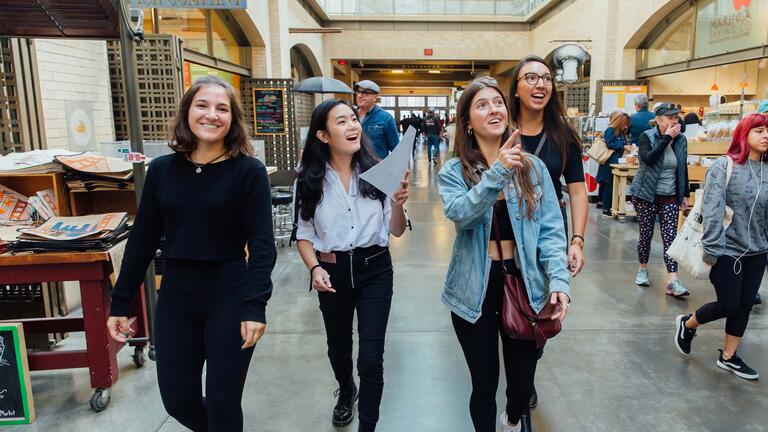 Hospitality Management, BSBA
McLaren Undergraduate School of Management
Work with some of the leading hotels and hospitality organizations in the world, based right here in San Francisco. Gain the hands-on knowledge and practical skills you need to be the best in the business.
What makes USF hospitality management different?
Real World Experience
USF's location plays a key role in our program's experiential education emphasis. We visit hotels, five-star restaurants, event venues, and visit with alumni who are now professionals in the field. Our proximity to the world-class wine regions of Sonoma and Napa Valley allows us to provide an educational experience unmatched by other programs.
We emphasize student experiences to facilitate your success and have a well-structured hospitality internship requirement that helps prepare you for jobs in San Francisco or anywhere around the world. We encourage you to diversify across several industries to best match your interests and skillsets.
Learn more about the student experience
Future Managers and Leaders
We develop future managers and leaders of the global hospitality industries by integrating management theory and practice with professional industry experience, geared towards business and financial success. Using the San Francisco Bay Area as our extended classroom, we provide students with a business-ready education that enables them to be innovative, professional and socially responsible contributors to society.
Support

Hospitality Management
Office of Undergraduate Admission
Lone Mountain Main 251
2800 Turk Street
San Francisco, CA 94118
Hours
Monday - Friday:
8:30 a.m. - 5 p.m.
Fax (415) 422-2217