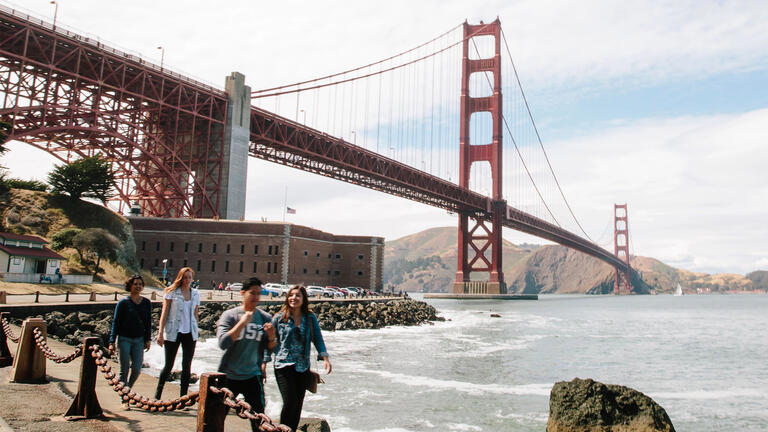 CENTER FOR ASIA PACIFIC STUDIES
Summer Stipend
In order to encourage students to gain first-hand experience living and studying in Asia, the USF Center for Asia Pacific Studies provides funding assistance for current USF students to study an Asian language with a program in Asia. Awards range from $1000 to $5000.
To qualify you must currently be:
a full-time student (undergraduate or graduate) in the College of Arts and Sciences, and planning to be enrolled for the Fall semester
Covered Expenses May Include:
Roundtrip economy class airfare from San Francisco International Airport (SFO) to summer program destination
Tuition & Application fee
Dorm fee USF Health insurance fee for the duration of the program.**

The stipend recipient will be responsible for obtaining the proper visa for the program.
**Please visit this myUSF page for more information on the USF Health Insurance fee.
Eligibility:
Students currently enrolled as:

Undergraduate students (sophomores and juniors)
Graduate students (1st year)
Application Process:
Deadline for receipt of all application materials: March 1st
Complete the online application form by the deadline
Submit the following documents to centerasiapacific@usfca.edu by the application deadline

A current transcript from USF (unofficial copies are OK)
A list of any courses currently in progress

Awards will be announced by March 31st
IMPORTANT: To receive the above funding, the selected recipient will then need to be accepted by the USF Center for Global Education
Please contact USF Center for Asia Pacific Studies at centerasiapacific@usfca.edu with any questions about this stipend opportunity.
Past Recipients
Bobby Im, Summer 2023
Nathalie Lopez Del Valle, Summer 2020
Neha Cariappa, Summer 2019