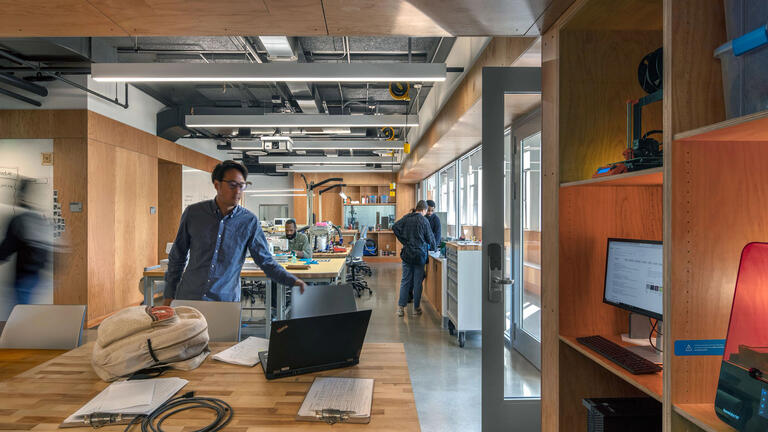 TRANSFER STUDENTS
Engineering Transfer Requirements
Apply as a Transfer Engineering Student
The Department of Engineering is pleased to offer transfer students the opportunity to join the engineering program and complete their degree at USF. If you're interested in transferring, start by thoroughly reviewing the information below.
Eligibility and Prerequisites
You can apply to transfer to the engineering program in the fall term only. We do not accept transfer engineering students in the spring term.
You should expect to complete your degree over the course of four to six semesters (two to three years).
Admission Requirements
To be eligible for admission to the engineering program, you must:
Have completed at least 24 semester/36 quarter college credits from a regionally-accredited college or university
Have earned a minimum cumulative college GPA of 3.0 
Be in good academic and disciplinary standing (which means having a 2.0 or higher GPA in your most recent term in college)
Have the following courses completed or in progress with a grade of C or better:

Calculus 1
Calculus 2
Physics 1
Physics 2 OR General Chemistry 1

Have completed at least four of the 11 USF Core Curriculum courses, not including A2 Rhetoric & Composition (this must be completed while at USF)
If you've completed the requirements above, and if you are admitted to USF, you will likely be on track to complete the program in six semesters.
Accelerating Your Path
If you'd like to be on track to complete your engineering degree in four semesters, you should have met all of the admission requirements above, plus:
Have completed Calculus 3
Have completed Physics 2
Have completed General Chemistry 1 (+ General Chemistry 2 if applying for the Environmental Engineering concentration)
Have completed 10 of the 11 USF Core Curriculum courses, not including A2 Rhetoric & Composition (this must be completed while at USF).
Remember, meeting the eligibility requirements does not guarantee your admission; it just makes you eligible for consideration to the program. After admission, a faculty adviser will be able to provide a more accurate estimate of your time to degree completion.
How to Apply
Submit a transfer student application (select "Undergraduate Transfer" when starting the application) with the non-refundable application fee by the application deadline.
In your application, select your program: "Engineering," then select one of the three program concentrations: Electrical & Computer Engineering, Environmental Engineering, or Sustainable Civil Engineering.
Submit separate transcripts from all colleges or universities previously attended, whether course credit was awarded or not. You can upload unofficial transcripts (PDF format) in the application or email them to appservices@usfca.edu.
If you intend to apply for need-based financial aid, you must submit a Free Application for Federal Student Aid (FAFSA) or California Dream Act Application.
Letters of recommendation are not accepted.
What We Look For
We look for students who are academically prepared and bring a unique perspective to engineering. We want your application to showcase your academic achievement and your potential to be a problem-solving engineer. Although there is no precise formula for the ideal application, there are a few components that we'll explain below.
Academic Excellence in STEM
Our project-based engineering curriculum has a solid basis in math and science. Therefore, we look carefully at your grades in the math and science prerequisites, with a preference for students who have excelled in these classes. While our minimum eligibility GPA is 3.0, we expect successful applicants will go above and beyond this minimum.
Personal Statement
We want to know why you're interested in becoming an engineer. The required personal statement (located within the application itself) is a great opportunity to share more about yourself. Tell us your story!
We also allow you to upload an optional resume. Submitting a resume in your application will enable you to share anything else you want us to know about, be that volunteering, work experience, or personal involvement. There are no set expectations for work or expertise, but we do want to get a sense of you as a person outside of the classroom.
Date and Deadlines
The application opens in August each year. We do not review applications before the deadline and you do not get priority for submitting early, so we recommend carefully working through your application rather than rushing.
Fall 2023 Admission
Application Deadline: March 1
Transcripts Due: March 8
Decision Notification Begins: Mid-April
---
Transfer Credit Evaluator
Image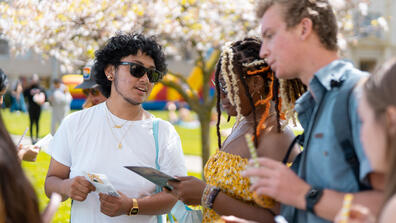 See which courses you can transfer and how they'll apply to certain degrees at USF. This evaluation is unofficial, but it will help you estimate your time on campus.
International students: This tool only evaluates credit from U.S.-based institutions. For more information about transferring credit from international schools, please contact international@usfca.edu.
Lone Mountain Main 251
2800 Turk Street
San Francisco, CA 94118
Hours
Monday - Friday:
8:30 a.m. - 5 p.m.
Fax (415) 422-2217