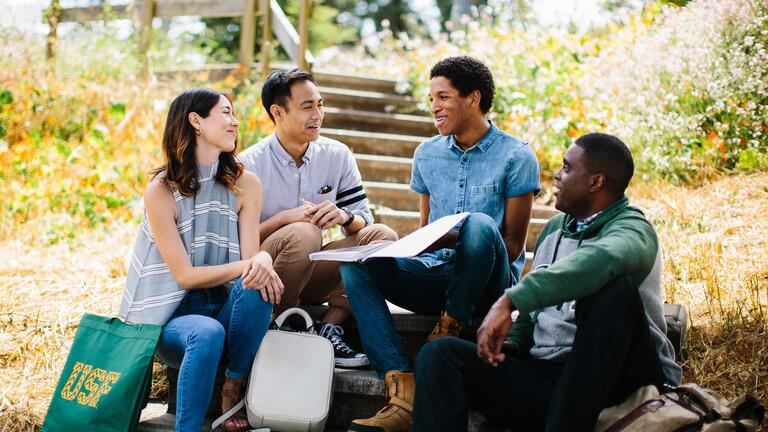 INTERNATIONAL STUDENTS
International Transfer Student Admission
Apply to USF as an International Transfer Student
USF is a fantastic place to finish your education and start your professional career. Every year, we welcome hundreds of transfer students to our campus, and you'll soon be part of a tight-knit transfer community. You'll get the best of a Jesuit liberal arts education and enjoy all the amenities of living in the thriving, diverse, entrepreneurial city of San Francisco.
Eligibility and Requirements
You can apply as a transfer student if:
You have graduated from high school and are enrolled or have been enrolled at another college or university or;
You already have a degree and would like to pursue a second bachelor's degree
In order to be considered for transfer admission, you must:
Have completed at least 24 semester or 36 quarter credits of college coursework from a regionally-accredited institution (30 semester or 45 quarter credits for nursing majors). If you have fewer than this, you can still apply to transfer, but a high school transcript will also be required to complete your application
Cumulative college GPA of 2.5 or higher (3.0 for nursing or engineering majors)
Be in academic and disciplinary good standing. USF defines good standing as having a term GPA of 2.00 or higher in the most recent term completed.
Interested in nursing or engineering? Make sure to review our specific nursing transfer requirements and engineering transfer requirements.
Connect with your Admission Counselor
You have a personal USF admission counselor to guide you every step of the way. If you have any questions, don't hesitate to reach out. We're here to support you, and we're always happy to help.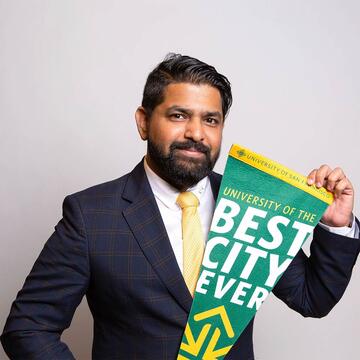 Lone Mountain Main 251
2800 Turk Street
San Francisco, CA 94118
Hours
Monday - Friday:
8:30 a.m. - 5 p.m.