Kal Penn
Image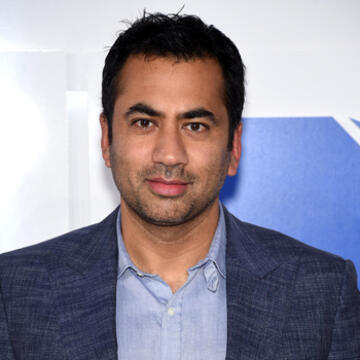 A conversation with the actor, writer and former associate director of the White House Office of Public Engagement under President Barack Obama.
Robin Roberts
Image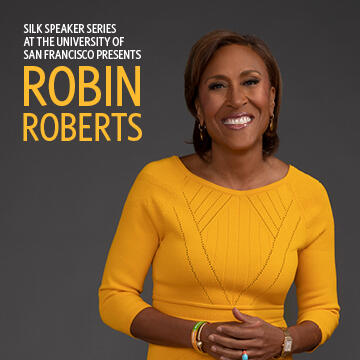 A conversation with Robin Roberts, co-anchor of ABC's "Good Morning America." In addition to her role at ABC, Roberts previously hosted ESPN's "Sports Center," contributed to "NFL Primetime," and is a member of the Women's Basketball Hall of Fame.
Kristi Yamaguchi and Michelle Wie West
Image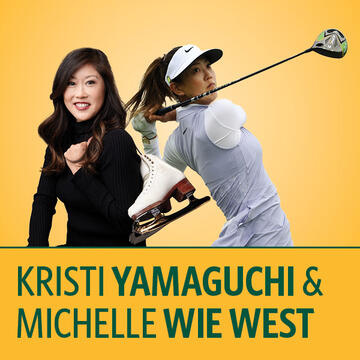 A conversation with Olympic gold medalist Kristi Yamaguchi and professional golfer Michelle Wie West.
Mary C. Daly
Image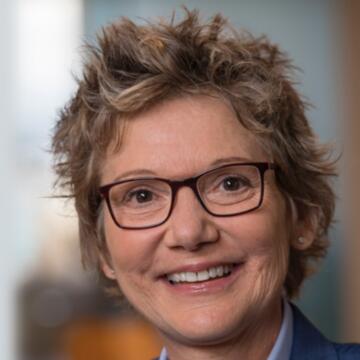 In conversation with Prof. Suparna Chakraborty, President and CEO of the Federal Reserve Bank of San Francisco Mary C. Daly discussed the economy, monetary policy, and building a better future post pandemic.
Serena Williams
Image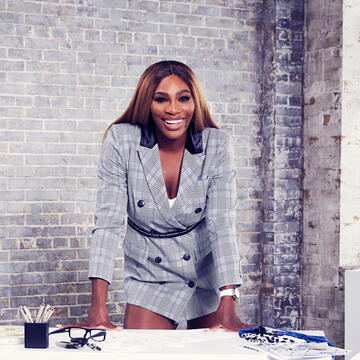 Serena Williams talked about life off the court: motherhood, women's pay, art, and her business interests.
Michael Franti
Image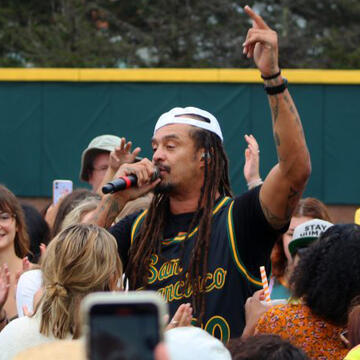 The Silk Speaker Series welcomed USF alumnus, musician, activist, and poet Michael Franti to the USF stage for a special concert.
Megan Rapinoe
Image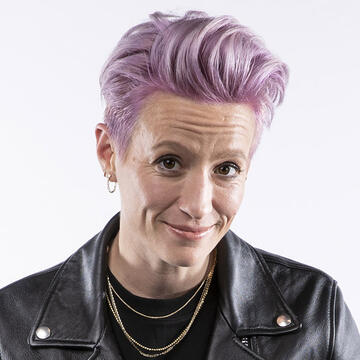 Soccer icon, two-time World Cup champion, and social activist Megan Rapinoe will speak about soccer, equality for all, and her role as co-founder of Re-Inc., a clothing company that embraces inclusivity and gender-neutral design.
The Dream Marches On with Stephen Curry
Image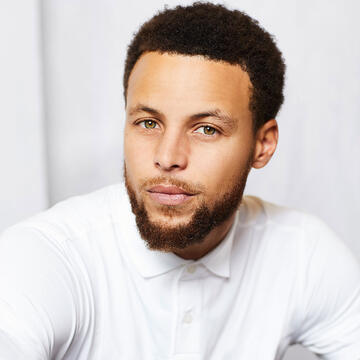 Six-time NBA All-Star Stephen Curry of the Golden State Warriors sat down with Dr. Clarence Jones, director of USF's Institute for Nonviolence and Social Justice, speechwriter, and lawyer to Dr. Martin Luther King Jr., to discuss the need to keep on in the fight against racism. "We have to keep on, now is not the time to give up."
Charles Schwab calls for ethics in business education
Image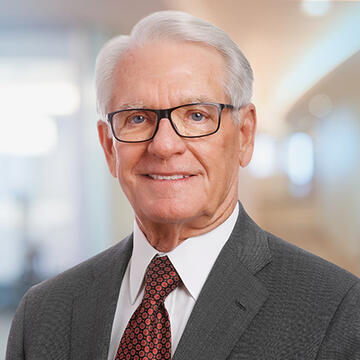 Charles Schwab, who is credited with democratizing investing in the 1970s, says his success came with a healthy dose of humility.
Kevin Johnson, CEO of Starbucks
Image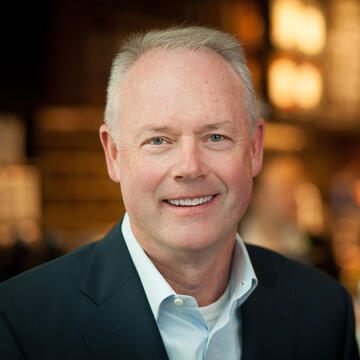 Johnson brought the story of Starbucks' origins back to the Hilltop, where the idea of strong coffee and a chain of coffeehouses was born.
Billie Jean King, Tennis Legend and Equality Champion
Image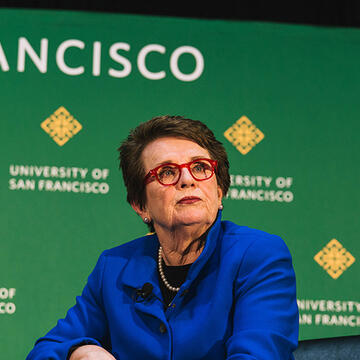 When Billie Jean King picks up a racket and starts hitting autographed tennis balls into the audience to the tune of Elton John's song "Philadelphia Freedom," you know you've just attended a different kind of guest lecture.
Steve Kerr, Warriors Coach
Image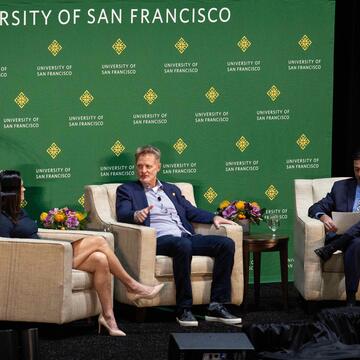 Golden State Warriors Coach Steve Kerr spoke at USF Oct. 23, discussing his transition from NBA player to coach, his approach to leading a team of leaders, and why he feels compelled to speak up on social and political issues.
Janet Yellen, Former Chair of the Federal Reserve
Image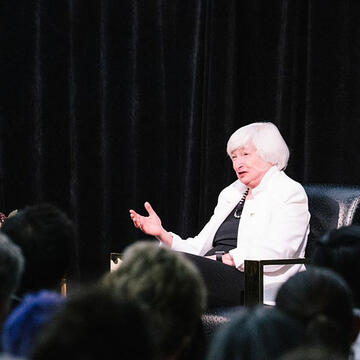 In a 90-minute, sit-down interview with Suparna Chakraborty, USF associate dean for academic effectiveness and associate professor of economics, Yellen explained the Fed's actions in the wake of the 2008 financial crisis, tried to reassure audience members of the Fed's independence in the wake of public criticism by President Donald Trump, and more.
Harry Markowitz
Image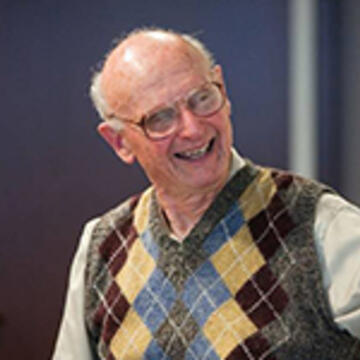 Why Can't My Life Decisions Be Made by Siri? Learn about taking finance further than just investing. Create a system to make life decisions, from college funding, to IRAs, to buying a house, to simplifying your life.
Harry is the current principal at Harry Markowitz Company, 1989 John von Neumann Award recipient, and 1990 Nobel Prize winner in Economics.
Earvin "Magic" Johnson
Image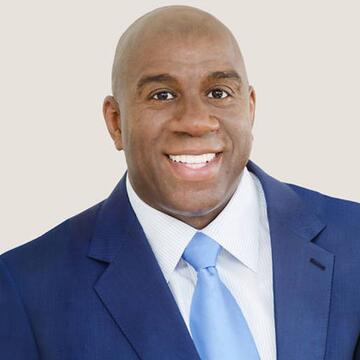 Magic Johnson told stories from his life and career to inspire students to believe in their abilities and to do good for their communities. "Affect change," he said. "Get involved in your school, in the community ... go touch somebody else's life that's less fortunate than your own. Reach back and give back." Johnson spoke at USF in October 2017; the conversation was moderated by Rick Welts, the president and chief operating officer of the Golden State Warriors.
Magic is an NBA champion, current president of Lakers basketball operations, business luminary, and philanthropist.
Myron Scholes, Nobel Laureate in Economics
Image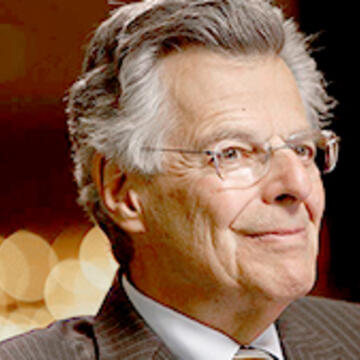 Scholes is the Frank E. Buck professor of finance, emeritus, at Stanford University Graduate School of Business, where he still teaches a course called "Managing Under Uncertainty." He has consulted widely with financial institutions, corporations, and exchanges, and has served as an adviser to the Guangdong provincial government. Scholes spoke at USF in August 2017.
Steve Wozniak, Co-Founder of Apple Inc.
Image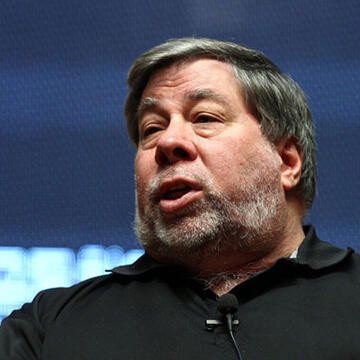 A pioneer of the personal computer revolution, Steve "Woz" Wozniak revolutionized the status quo by inventing the first Apple computer. A consummate engineer, Wozniak even engineered a formula for happiness: H=S-F. "Happiness equals smiles minus frowns," the Apple co-founder said. Wozniak spoke at USF in April 2017.
Robert C. Merton, Nobel Laureate in Economics
Image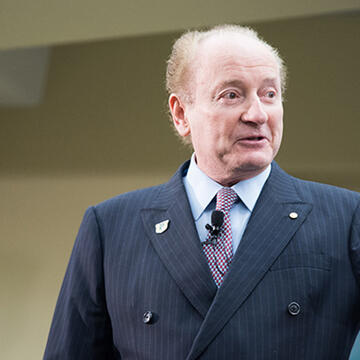 Can financial innovation change our future? The next big financial test facing the U.S. economy is fixing our broken retirement system, says Nobel Prize-winning economist Robert Merton, who spoke at USF as part of the Silk Speaker Series in February, 2017.
Condoleezza Rice, former Secretary of State
Image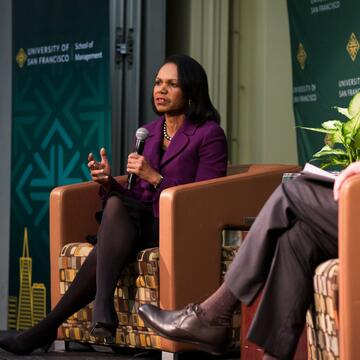 Former Secretary of State Condoleezza Rice answered audience questions with moderator and alumnus Jeff Silk '87, right, at the Silk Speaker Series in January 2017. "Your most important task in your four years in college is to find something you're passionate about," Rice said.