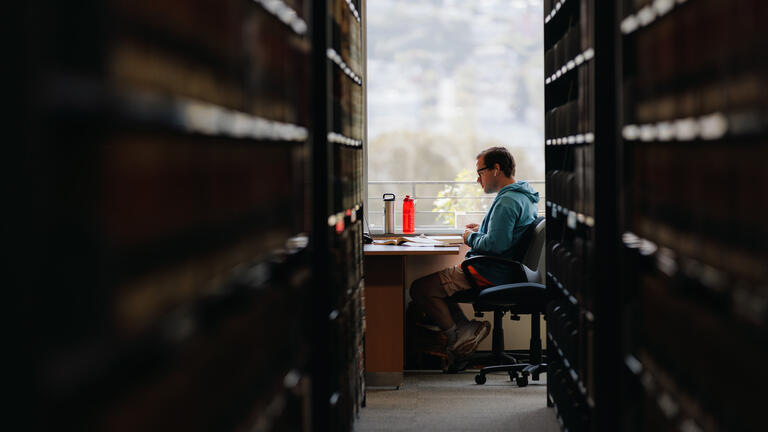 ADMISSIONS & AID
International Applicants
Application and deadline information for international JD applicants.
Additional International Applicant Requirements
International applicants must submit all of the standard admission requirements, as well as TOEFL exam results and international transcripts.
Test of English as a Foreign Language (TOEFL)
Applicants for whom English is a second language and who have not received a four-year baccalaureate degree in the United States or another country where English is the primary language are REQUIRED to take the TOEFL. This requirement also applies to recent immigrants to the U.S. who completed their undergraduate degree outside of the U.S. in a non-English speaking country or at an institution where English was not the language of instruction. The Committee will consider for admission only those applicants with TOEFL scores of 600 or above on the paper-based test or 100 or above on the TOEFL iBT exam. Only scores reported directly from TOEFL will be accepted.
International students who have completed a graduate degree in the United States are not exempt from the TOEFL requirement.
Only TOEFL exams taken after April 1, 2017, will be considered. Inquiries regarding the TOEFL requirement may be directed to the School of Law Admissions Office.
Foreign law school applicants should contact the Educational Testing Service and request their TOEFL score be sent to LSAC. LSAC's TOEFL code for the CAS report is 0058. Your score will be included in the Foreign Credential Evaluation document that will be included in your CAS report.
International Transcripts
The USF School of Law requires that foreign transcripts be submitted through the LSAC JD Credential Assembly Service (CAS). If you completed any post-secondary college or university work outside the U.S. (including its territories) or Canada, you must use this service for the evaluation of your foreign transcripts. The one exception to this requirement is if you completed the foreign work through a study abroad, consortium, or exchange program sponsored by a U.S. or Canadian institution, and the work is clearly indicated as such on the home campus transcript.
This service is included in the CAS subscription fee. A Foreign Credential Evaluation will be completed by the American Association of Collegiate Registrars and Admissions Officers, which will be incorporated into your CAS report.
To use the CAS, log in to your online account and follow the registration instructions. Be sure to print out a Transcript Request Form for each institution and send it to them promptly. More time is usually required to receive foreign transcripts.
Questions about the CAS can be directed to LSAC at (215) 968-1001 or lsacinfo@lsac.org.
2130 Fulton Street
Kendrick Hall, 230
San Francisco, CA 94117