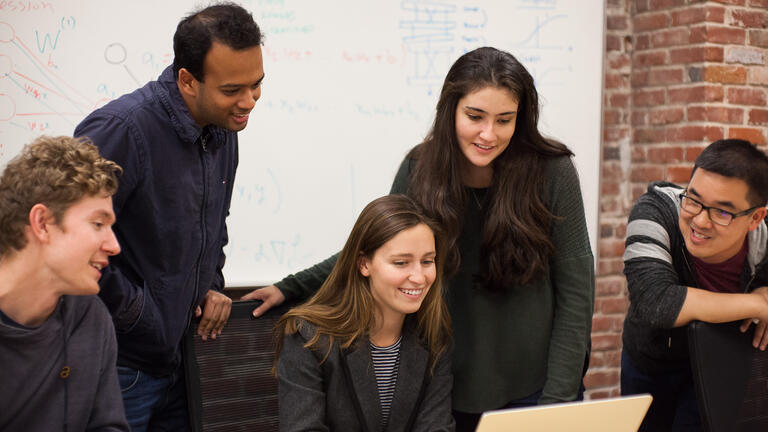 The University of San Francisco established the Data Institute in August 2016 to support cross-disciplinary research and education in the field of data science.
The Data Institute provides a distinctive fusion of cutting-edge academic research and the entrepreneurial culture of the technology industry in the San Francisco Bay Area. It is redefining the traditional arm's length relationship between industry and academia. 
The Data Institute has a proven record of successfully partnering with dozens of organizations including Airbnb, Eventbrite, Google, Meta, BlackRock, Capital One Labs, Amazon Web Services, AT&T Big Data, Reddit, PG&E, and First Republic Bank.
Through the creation of innovative degree-granting and continuing education programs, and amplified by its Bay Area headquarters, the Data Institute is building the next generation of data scientists. Its flagship graduate program, the Master of Science in Data Science, boasts more than 700 alumni and its professional certificate programs have been attended by more than 1000 participants. 
The Data Institute reflects the distinctive Jesuit character and mission of the University of San Francisco by engaging with civic, corporate, and nonprofit organizations to build an extraordinary community of data scientists eager to use their talents and skills to drive social impact in areas ranging from data ethics to environmental sustainability to human well-being. 
Join us in our efforts to establish a welcoming and inclusive environment to learn and conduct research in order to ensure the vibrancy and diversity of the next generation of data scientists.
101 Howard St. Suite 500
San Francisco, CA 94105