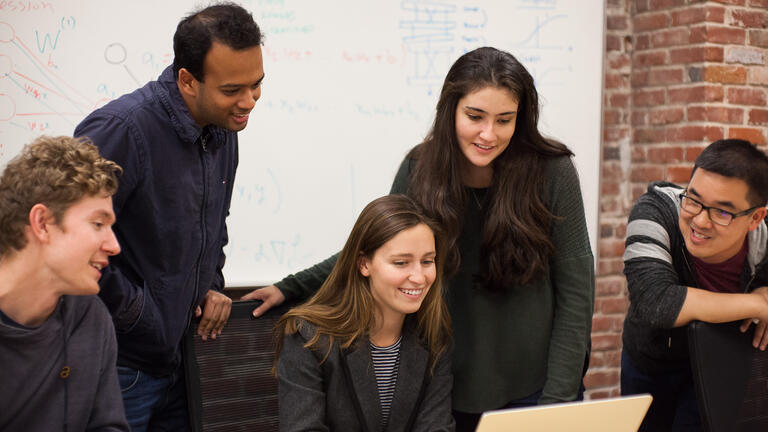 The Data Institute at the University of San Francisco brings USF to the forefront of applied data science. As the umbrella organization for interdisciplinary data science research, degree programs and continuing education, the Data Institute creates new avenues for connections to industry, research, and educational opportunities.
Image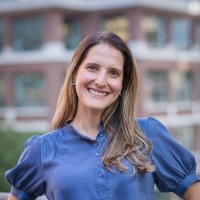 Aline Anunciato | Program Assistant
aanunciato@usfca.edu
Aline Anunciato is the Program Assistant for the Data Institute and MS in Data Science program. Aline handles frontline communication for certificate students and manages event planning for the Data Institute.
Image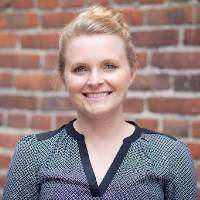 Leslie Blakeman | Assistant Director
lblakeman@usfca.edu
Leslie Blakeman is the Assistant Director of the Data Institute. Leslie focuses on the continuing education programs at the Data Institute and within the College of Arts & Sciences. She also manages membership dues and contracts for the Data Institute.
Image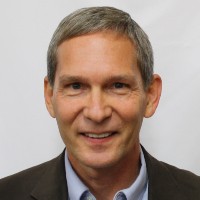 William Bosl | Director of the Center for Healthcare AI
wjbosl@usfca.edu
William (Bill) is responsible for leading the Center for Healthcare AI within the Data Institute. In 2013, Bill  joined USF as the founding director of the MS in Health Informatics within the School of Nursing and Health Professions, where he continues as a faculty member. He also holds an affiliate faculty position with Boston Children's Hospital and Harvard Medical School, where he collaborates with medical researchers in informatics, neurology, psychiatry, and developmental medicine.
Image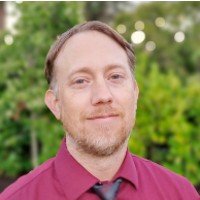 Robert Clements | Faculty Director of the Center for AI & Data Ethics
rclements@usfca.edu
Robert Clements is responsible for leading the Center for AI & Data Ethics within the Data Institute.  Before joining USF in 2022, Robert worked for Optum, a healthcare technology, services, and innovation company, as their Senior Director of Data Science where he oversaw a distributed team of ~20 data scientists and managers.  In addition to Optum, Robert has also worked at Walmart Labs, UnitedHealthcare, GE Digital, and Verisk Analytics.  He earned his Ph.D. in Statistics from the University of California, Los Angeles (UCLA) in 2011.
 
Image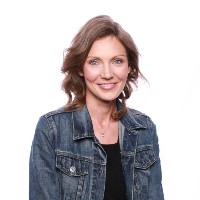 Elisabeth Merkel | Senior Administrative Director
evmerkel@usfca.edu
Elisabeth Merkel is the Administrative Director of the Data Institute. Elisabeth oversees strategic initiatives and operations for the centers and professional programs housed within the Data Institute.
Image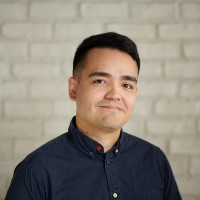 Victor Palacios | Director of Data Science Partnerships
vpalacios@usfca.edu
Victor Palacios is the Director of Partnerships of the Data Institute and MS Data Science program. Victor manages practicum partners, projects, and career services.
Image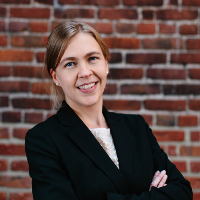 Aija Tapaninen | Administrative Director, MS Data Science
atapaninen@usfca.edu
Aija Tapaninen is the Administrative Director of the MS Data Science program. Aija manages recruitment, admissions, and student life for the MS Data Science program.
Image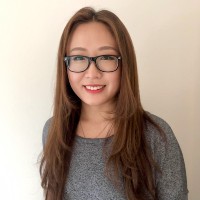 Shan Wang | Faculty Director of the Environment & Social Impact Initiative
swang151@usfca.edu
Shan Wang is responsible for leading the Environment & Social Impact Initiative within the Data Institute.  Shan is passionate about harnessing the power of data science to gain insights into energy consumption and emissions. Her work as center director is dedicated to attaining a holistic understanding of the environmental landscape and monitoring the advancements in sustainability efforts undertaken by individuals and communities.  Shan earned her Ph.D. in Statistics from Purdue University, and a B.S. in Mathematics from Fudan University in Shanghai, China.
Image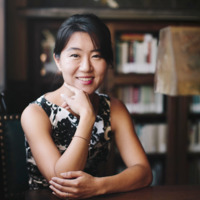 Diane Woodbridge | Program Director, Master of Science In Data Science and Engineering
dwoodbridge@usfca.edu
Diane Woodbridge is the program director and an associate professor in the MS in Data Science program and Data Engineering extension at the University of San Francisco. Her research interests include scalable database management systems, data fusion, and machine learning focusing on remote health monitoring (IoT in Healthcare). Prior to joining USF, Diane was with the scalable analysis and visualization department at Sandia National Laboratories.  Diane earned her Ph.D. in Computer Science from the University of California, Los Angeles (UCLA). 
 
Advisory Board
Jeff Baker – Zillow Group (Trulia), Manager of Decision Science

Jeff leads the Decision Science team at Zillow Group (Trulia), where his team guides product, engineering, and design teams with data-driven insights. Jeff has also held roles at Salesforce, Ubisoft, and Yahoo!, utilizing consumer and behavioral analytics to inform marketing strategy. Prior to his industry experience, he spent three years teaching English in Japan through the JET Programme. Jeff holds a Bachelors in Philosophy from University of California, San Diego, and is a graduate of the MS Data Science at University of San Francisco.

Christina Choi – Eventbrite, Head of Data Insights

She joined Eventbrite as the first data scientist dedicated to the product and engineering teams, focused on bringing statistical rigor to their decision-making process. Led data science on experimentation, which is critical to Eventbrite's product optimization, improvement, and development. She previously served as a Senior Data Scientist as well as Analytics Manager, Search for Mozilla. Christina graduated with her MS in Statistics as well as a BS in both Statistics and Economics from Purdue University.

David Clifford – Google X, Science Lead

David is a diversity & development focused data scientist & leader with 14 years experiencing conceiving, designing, and delivering research and products. He is passionate about using data science to solve impactful applied problems. Currently at Google X as Science Lead, David previously oversaw a high performing team at Metromile, developing models to understand driver behavior to better price risk. Prior to Metromile he has led data science teams at The Climate Corporation and with Australia's Commonwealth Scientific and Industrial Research Organisation. David has an BSc and MSc in statistics from the National University of Ireland as well as a PhD in statistics from the University of Chicago.

Funmilayo Doro – Buzzfeed, Director of Data Engineering


She previously was the Director of Platform Engineering at Zephyr Health. Funmi is a graduate of the MS Analytics at USF and also holds a MS from KTH Royal Institute of Technology and a BS in Computer Science from Babcock University.

Henry Humadi – VP of Data Science Phylagen

Henry graduated from McMaster University/McGill University with a PhD in Computational Condensed Matter Physics and has published multiple articles in physics including in Physical Review Letters. He is currently the Machine Learning Director, Intelligence Engagement at Leanplum. In addition to his time in the industry, Henry was a Visiting Scholar at UC Berkeley and UC Davis.

Claire Lebarz – Airbnb, Data Science Manager for Search

She is leading initiatives ranging from analytics to machine learning applications. She previously led the data science team at Turo where she helped grew the car-sharing platform from Series B to Series D. Applied mathematician, engineer and economist by training, she researched the link between inequality and economic instability, between the Paris School of Economics, the International Monetary Fund and UC Berkeley, where she was a Visiting Scholar. She transitioned out of academia to focus on innovations in the sharing economy. Her expertise lies in online experimentation, pricing, recommendation systems, two-sided marketplaces, data democratization and governance. She is also passionate about scaling problematics, cognitive biases, and a champion for diversity.

Helen Mou – Shopify, Project Lead

Helen Mou is a Product Lead at Shopify, where she leads cross-functional teams building commerce tools for 1M+ entrepreneurs using the platform. Helen has deep experience as a product manager building retail technology, conversational commerce, and artificial intelligence products. Helen has also previously led marketing automation and data analytics at UNIQLO and was a corporate strategy and finance manager at Walmart's Sam's Club. She is an instructor for and co-creator of the Machine Learning for Business certificate program at the Data Institute at the University of San Francisco. Helen earned an MBA from Harvard Business School and an AB from Brown University in Economics and Environmental Studies.

Sriram Sankar – Anyscale, Chief Architect

Sriram is currently Chief Architect for Anyscale. He has held previous positions in search at Uber, Google, Facebook, and LinkedIn. He was responsible for search and other related technologies at Uber, adapting Unicorn for search at Facebook, and building the Galene search engine at LinkedIn. Previously his interests were in compilers and software engineering tools - he was the primary author of JavaCC. Sriram obtained his PhD in Computer Science from Stanford University, and BTech in Computer Science from Indian Institute of Technology, Kanpur.

Kimberly Shenk – Novi Co-Founder

She previously lead Business Analytics and Data Science at Eventbrite. Prior to Eventbrite, Kimberly co-founded Modern Approach, a boutique customer analytics consultancy that helped companies use their data to create highly differentiated customer experiences. Kimberly was a Senior Data Scientist leading the Customer Analytics team at Sports Authority and a Data Scientist for the United States Air Force where she delivered advanced operational analysis on the optimal mix of air, space, and cyberspace capabilities to improve the efficiency and effectiveness of US military operations in the Pacific. While serving in the Air Force, Kimberly also worked on healthcare related research for Draper Laboratory to include pattern-recognition algorithms for identifying patients at risk for Myocardial Infarction. Kimberly holds a double Bachelor of Science in Mathematics and Operations Research from the United States Air Force Academy and a Master of Science in Operations Research from the Massachusetts Institute of Technology.

Katherine Zhao – Google, Senior Machine Learning Engineer

Katherine is a graduate of the MS Data Science at University of San Francisco. After her graduation, she has been working as Data Scientist and ML Engineer at General Electric, Microsoft and Google. Katherine has broad interests in Machine Learning, Deep Learning and is passionate about harnessing the power of AI to solve interesting problems and help with business transformation.
Postdoctoral Research Associates