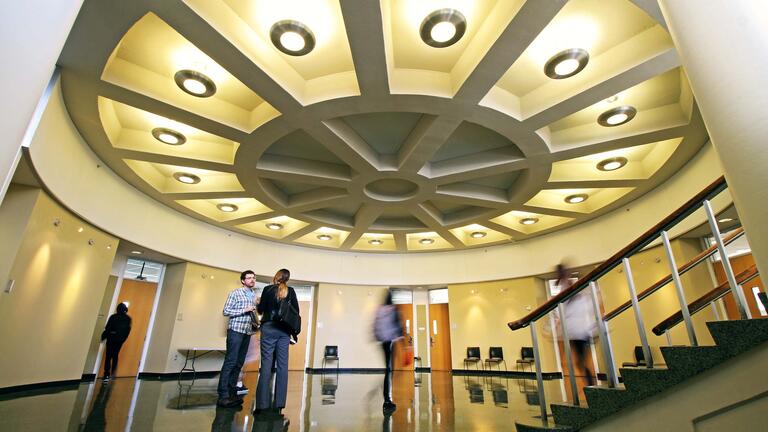 SCHOOL LIFE & CAREERS
Center for Contemplative Law & Ethics
Whether you choose to serve as a public defender or practice corporate law with a large firm, all lawyers need tools to uphold their professional responsibilities. USF's new Center for Contemplative Law and Ethics offers students, practitioners, and professors opportunities to learn mindfulness practices that research demonstrates can help lawyers sustain their ethical practices.
Deepen Plans of Action
Through the Center's programming, you will gain an understanding of the value of providing competent representation in multicultural settings – providing zealous and principled advocacy while supporting access to justice and upholding the rule of law – and experience mindfulness practice as a sturdy support.
Set the Stage for Peaceful Discussions
Traditional legal values including honesty, integrity, loyalty, and fairness underpin the Center's efforts and go hand in hand with its unique emphasis on the contemplative values of empathy and compassion across the full range of its projects and programs.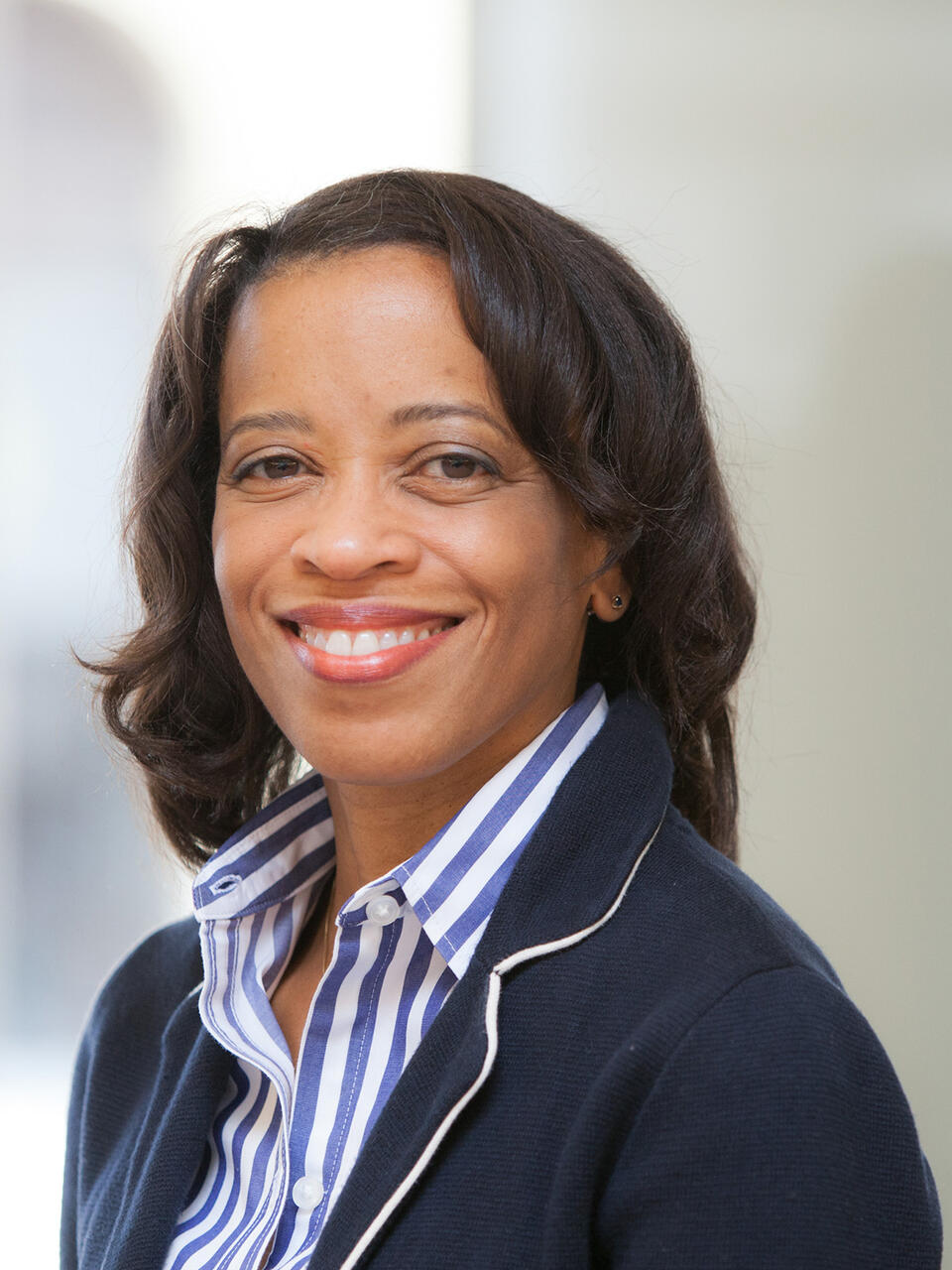 Rhonda V. Magee, MA, JD
Founding Director
I see synergy in how Jesuit values can create aligned opportunities to deepen what has been traditionally missing from the curriculum of law and I am excited to bring these tools and resources to the community through the Center."
Rhonda V. Magee, MA, JD
Founding Director
Receive Expert Guidance
An internationally-sought-after mindfulness teacher and keynote speaker, and a thought and practice innovator of mindfulness-based social justice principles, concepts, and practices, Rhonda V. Magee, M.A., J.D.,  is Professor of Law with expertise and teaching experience in a range of practical areas, including Torts, Insurance, and Critical Race Theory.
Learn about Professor Magee's Vision for the Center
As the director of USF's new Center for Contemplative Law and Ethics, Professor Rhonda Magee hopes to shift perceptions of mindfulness to underscore the ethics at its core.
Put
Mindfulness

to Action
Grounded in the science of contemplative practice, and drawing upon the deep expertise of Center Director Professor Rhonda Magee, the Center's projects help strengthen and deepen awareness of the relevant knowledge, skills, and values of law practice. In addition, the Center's programming helps provide the clarity to apply them with the cognitive flexibility and emotional agility needed to fully appreciate the dignity of other people and communities, in the midst of conflict and even crisis.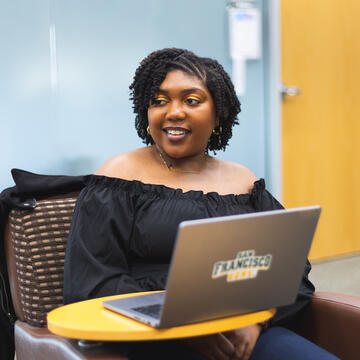 Center for Contemplative Law & Ethics