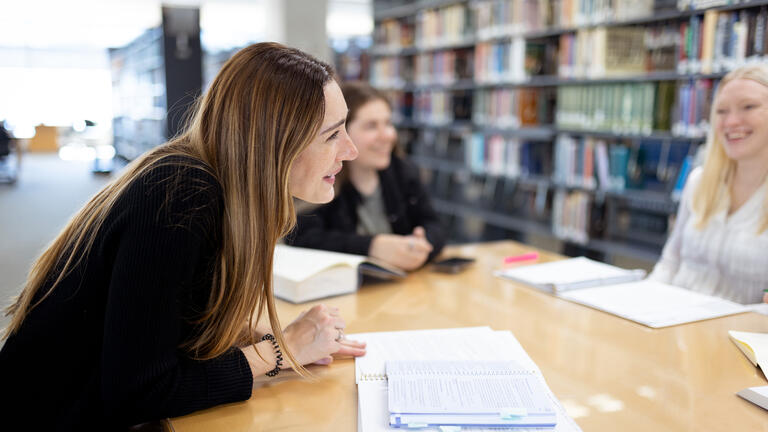 SCHOOL LIFE & CAREERS
The McAuliffe Honor Society
Each year, the USF School of Law honors top students in the first-year class with an invitation to join the McAuliffe Honor Society. Membership in the society includes a renewable scholarship and special events.
Membership
Invitations to join the society are extended after the fall and spring semesters to the top students in the first-year class, based primarily on class rank, as well as professionalism and diversity of background and experience. Students remain in the society until their graduation, provided they maintain a 3.30 cumulative GPA and abide by the Student Handbook. Upon graduation, members of the Society receive special certificates and the recognition is noted on their law school transcripts.
Benefits
Students who are admitted to the McAuliffe Honor Society in their first year receive a renewable scholarship. Other society benefits include:
Guidance from a faculty program advisor
Specialized programming (e.g., workshops on obtaining a judicial clerkship and seeking article publication)
Opportunities to connect with alumni
Support for serving as a faculty research assistant
History
The McAuliffe Honor Society was named after Florence M. McAuliffe, who received a bachelor of arts in liberal arts from USF in 1905, and was a founding partner of the San Francisco law firm Heller Ehrman White and McAuliffe LLP. One of Florence McAuliffe's major contributions at Heller Ehrman included, in 1929, negotiating the financing for the construction of the San Francisco–Oakland Bay Bridge.